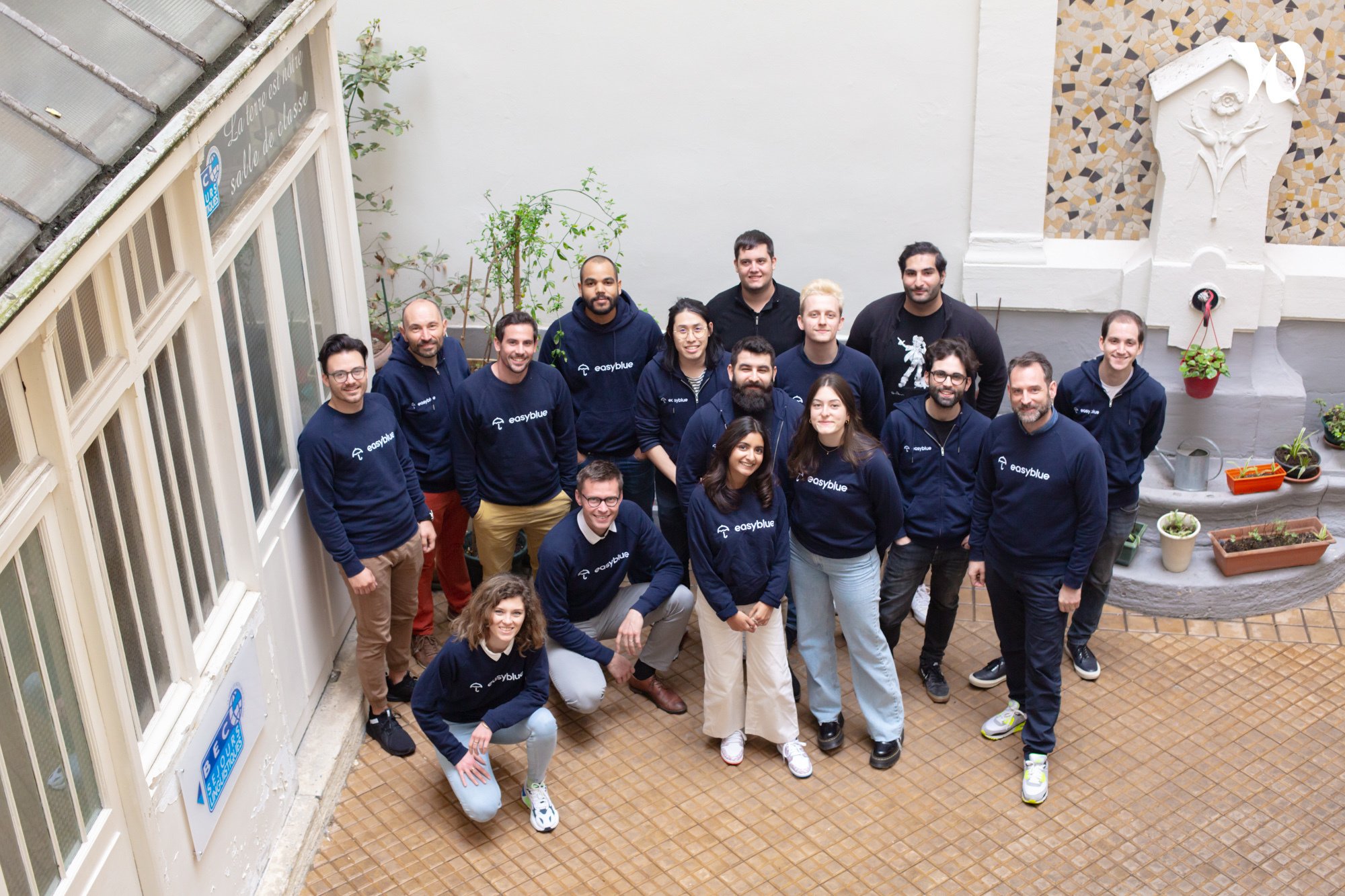 Easyblue
FinTech / InsurTech

Paris, Aix-En-Provence
Easyblue reinvents insurance so that Freelances, Startups and SMEs can reinvent the world, protected from risks outside of their control. Their mission is to help entrepreneurs understand and proactively manage their professional risks with SIMPLE, FAST and RELIABLE tailor-made insurance offers.
And in the future? The first digital insurance coach for entrepreneurs, 360° protection, dynamic contracts - the sky is the limit.
Fastest growing SME insurer in France
3,000 SME clients +20% MoM growth since commercial launch in June 2019
€2 million raised
€45 billion in damages guaranteed in 2020
Exceptional customer satisfaction (NPS +67%)
International investors with a solid Insurtech experience
Their values:
Positive impact: We work to create maximum positive impact for our clients. We measure, and we deliver, day after day.
Innovation: We imagine the future. And then we make it happen. That implies the liberty to fail and the obligation to learn. Creatively, methodically, passionately, with a healthy disregard for the impossible.
Autonomy: Do the maximum you can at your level. Decisions are escalated only when necessary to ensure direction and coherence.
Human adventure: We help each other grow and succeed. Empathy first allows us to understand the motivations. Candor is how we address problems, kindness is the only way we know to treat people.
They are looking for ambitious, dynamic candidates who want to progress at the speed of a fast-growing startup and have a daily mission that makes sense. Profound dissatisfaction with the way insurance works today is a definite plus.
English Tuesdays

OKR at company, department and personal level

User Centric Design approach

Product team in full AGILE (scrum) methodology

180m2 cozy offices in central Paris (M Poissonnière)

7 languages spoken in the team

2 locations (Paris & Aix-en-Provence)
Questions et réponses sur Easyblue