La tribu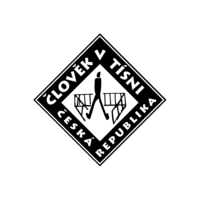 Člověk v tísni
Le poste
Knowledge & Learning Department Intern
About
Ze skupinky nadšenců pomáhajících od roku 1992 na Balkáně se za 28 let stal Člověk v tísni jednou z největších nevládek v Evropě a působí v České republice i v zahraničí.
V Česku pracuje Člověk v tísni s lidmi, kteří se ocitli v tíživé sociální situaci, dělá sociální práci a dluhové poradenství, podporuje vzdělávání dětí. Dlouhodobě také pracuje s pedagogy, podporuje je v začleňování dětí s různými potřebami a také např. s mediálním vzděláváním. Každoročně také organizuje festival dokumentárních filmů o lidských právech Jeden svět.
V zahraničí podporuje jednotlivce i skupiny aktivistů bránících ve svých domovech dodržování lidských práv. Ve více než dvaceti zemích Evropy, Asie, Afriky a Blízkého východu realizuje programy zaměřené na dlouhodobé zvyšování životní úrovně lidí, i na okamžitou pomoc obyvatelům zemí zasažených válkou, nebo přírodní katastrofou.
Job description
Start: June 2021 / asap
Place of operation: People in Need office in Prague 2, possibility to work from home
Employment: maximum 20h / week for 6-12 months
Salary: 100 CZK / hour, in the form of DPP / DPČ
People in Need (PIN) works in the field of humanitarian and development cooperation, support for human rights and social inclusion. Our Relief and Development Department currently employs more than 1,300 people in 22 countries in Asia, Africa, the Middle East and Eastern Europe. And right now we are looking for a new colleague to join the team in Prague with a focus on supporting the People in Need's Knowledge & Learning Department (KLD). The Department provides technical support to PIN's teams all around the world in order to ensure the maximum quality of their humanitarian and development work.
What role would you have?
This role is an exciting opportunity for a bachelor's or a master's student who wants to pursue a career in the humanitarian and development sector with a great desire to learn. You will have the opportunity to learn about People in Need activities, to gain NGO work experience, and gain knowledge of technical areas related to humanitarian and development programming. You will have primarily a supporting role and work closely with the KLD's Technical Advisors; Monitoring, Evaluation and Learning (MEAL) Unit and the Institutional Fundraising Unit. You will have the opportunity to be involved in MEAL processes, in reporting activities or in developing various guidance materials of the Knowledge & Learning Department. As per PIN intern stipend scheme, we can offer you 100 CZK per hour and an intensive capacity building programme that will be based on your interests/needs in a vast variety of sectors (from nutrition to good governance) and in fundraising and MEAL.
KLD Intern's work in the organization is built in such a way that the intern gains sufficient experience for future employment in the development and / or humanitarian field, both in People in Need and in other organizations. Completing the internship is not a guarantee that People in Need will automatically offer the intern a full-time position but successful interns can apply for either a follow-up internship placement (with per diems) at our offices aboard (in Africa, Asia, MENA, Eastern Europe) lasting up to 12 months to gain field experience or with regard to their specialization a position within relevant HQ department.
What will be the scope of your work?
Assisting in development and maintenance of Knowledge & Learning Department products (e.g. Knowledge and Learning Centre, IndiKit, Behaviour Change Toolkit, INSPIRED magazine and others), ensuring quality
Update of presentation materials of Knowledge & Learning Department
Supporting Monitoring, Evaluation, Accountability and Learning (MEAL) processes in PIN
Assisting by data cleaning and unification
Preparation of supporting documents for proposal submission
People in Need offers:
Diverse work with an international dimension that makes sense and has visible results
Work with inspiring people, in a pleasant environment of the largest Czech non-profit organization in the center of Prague (or home-office based, depending on the COVID-19 situation)
An open and informal organizational culture without a dress code, where we all relate
Relatively flexible working hours with the possibility of work from home
Opportunity to participate in interesting events that we organize
Personal and professional development
Gaining experience with projects and orientation in humanitarian and development activities of People in Need
Access to internal e-learning and webinars
Hard and soft skills training (project cycle management, project design, reporting, financial management, and others.)
How to Apply?
Are you interested in this job position? Please send us your CV and cover letter in English (we will not be able to accept another application for the competition).
Only candidates advancing to the next round of the selection procedure will be contacted. We evaluate the submitted applications on an ongoing basis, the sooner you apply, the better. The selection procedure will end the moment we fill the position.
Employees of People in Need are obliged to follow the Code of Ethics of People in Need as well as other key policies of the organization (www.peopleinneed.cz/policies).
Preferred experience
Our new colleague should:
Be a university student ideally in the last year of bachelor's programme or in master's programme (preferably with a focus on development, humanitarian studies or other, similar focus)
Have IT proficiency (knowledge of MS Office package, especially Excel; skills with Power BI, Teams, Zoom, KoBo Toolbox are an advantage but not essential)
Have at least C1 English proficiency (communication with colleagues and all internal documents are in English; knowledge of additional languages is a strong plus: French, Russian, Portuguese, Arabic).
Have attention to detail
Be reliable, flexible and take a positive approach to new challenges
Be a fast learner, able to work independently as well as in a team environment
Be keen on pursuing career in humanitarian and development work
Questions and answers about the offer
Ajouter aux favoris

Partager sur Twitter

Partager sur Facebook

Partager sur Linkedin
Notre sélection d'articles pour vous
Inspirez-vous avec une sélection d'articles