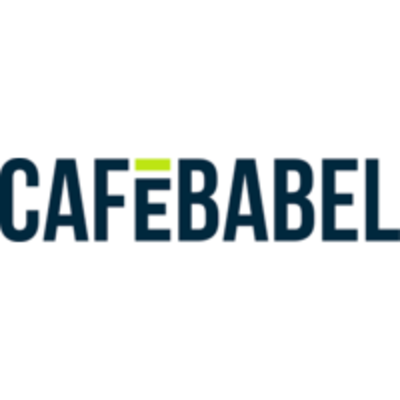 Babel international
Social Media journalist & Community Manager (Apprentissage)
Expérience :
Non spécifié
Cette offre a été pourvue !
Who are they?
Cafébabel est le premier magazine de société européen en ligne. Depuis 2001 Cafébabel édite son média en plusieurs langues et tente de briser les frontières des lectorats européens en proposant des contenus informatifs de qualité s'adressant à un public jeune.
Porté par l'association Babel International, Cafébabel a vocation à exprimer le point de vue des générations d'une Europe sans frontières. De nombreux séminaires et stages d'écriture accompagnent les publications de contenus et permettent de recruter et mettre en contact de nouvelles plumes de journalistes citoyens et traducteurs.
Cafébabel est reconnu comme entreprise de presse d'information généraliste (IPG) par le Ministère de la Culture.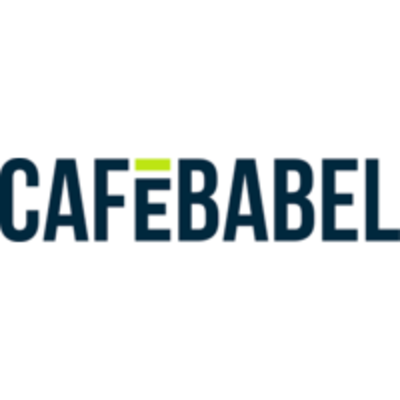 Discover Babel international
Let's go!
Rencontrez Léa, Rédactrice en chef CafébabelFR
Job description
Babel International is a media NGO going beyond European borders. After 22 years of European participative journalism, Babel International is now sailing off to new horizons and is keen on increasing its impact on the European public sphere. Babel International is headquartered in Paris. Our gut feeling is that European journalism is founded by two pillars. The first one is producing newsworthy crossborder stories able to connect the dots across our continent. The second one is to work with like-minded local or national partners on European stories.
That's why we are developing a new media ereb.eu, the first independent European magazine that promotes social justice and encourages democratic debate across Europe through cross-border journalism.
For the second leg of European journalism, since March 2021, our media NGO leads and coordinates SpheraNetwork, a network of independent media in Europe. With our partners StreetPress (FR), El Salto (ES), VDNews (IT), 444 (HU), Krytykza Politizkna (PL) Popaganda (GR), Bulle Media (BE)  and other cultural actors, we join forces to co-produce multilingual video and podcast stories for young people aged 18 to 30. 
For the next 18 months, we have big plans for our network like new collaborations with media across the continent and an original coverage of the 2024 European elections. Our objective is to expand our impact and visibility. 
We are therefore looking for a new social media journalist and community manager ready to embark into this journey with us.
Preferred experience
Under the supervision of the editor at large, the social media journalist and community manager will be a key member of our newsroom and will contribute to both Sphera Network and ereb. He/she will actively contribute to our journalistic productions and their valorisation on various social media platforms.
The role includes drafting, scheduling, posting stories and social media posts on our platforms, having a key eye on social media trends and being part of our daily editorial workflow and calendar. She/he will be mentored by our team of journalists across Europe but will also be able to work autonomously with limited supervision. 
The position could be a great experience for aspiring journalists interested in crossborder stories and collaborations between media outlets across Europe. Having a good knowledge and interest on the TikTok platform would be also appreciated.
The position could be transformed into a full permanent contract once the apprenticeship is over. 
Main missions
ForEreb.eu 
Contributing to the overall social media strategy to promote our stories (newsletters, features, video reports) 

Drafting, scheduling and posting content on our social media channel (Instagram, Youtube, LinkedIn, Twitter)

Organising the retro-planning for publication 

Content management for the website

Video-editing and graphic design 

Contributing to the animation of the community - online (members group and other membership services)

Supporting the organisation of events for our community 

Participating in the overall editorial strategy of ereb.eu and to development of our future editorial products 
For Sphera Network 
Contributing to the overall social media strategy and being one of the face of the network on our social media (Instagram and Tiktok) 

Actively contributing to our future archives reposting strategy for Sphera Network's content to continue to gain new viewers

Drafting, scheduling and posting content on our social media channel (Instagram, Youtube, Tiktok, Facebook, Twitter, LinkedIn) 

Contributing and following the retro-planning publication calendar

Participating in editing, and posting of stories and posts on the Sphera Network website

Editing and Graphic designer of content

Contributing to the comments and moderation policy and to the overall animation of the community

Description of the profile : English speaker. Speaking French is an asset.
Speaking Italian could be a plus.
Good writing skills.
A good experience with Abode Premiere, Figma, Photoshop could be a plus. 

You are looking for an entrepreneurial project trying to shape a new European narrative. Your expertise is important but it is your personality that will make the difference! You have good interpersonal skills and you believe in the cooperation between European media. You are also thrilled to join a dynamic and international team. 

Apprenticeship contract 

+ 50% Pass Navigo
Starting in September 2023.
Based in Paris. Remote work possible twice a week.
Recruitment process
15-20 minutes online/in-person interview to test your motivation
Online/in-person interview and short test
Questions and answers about the job