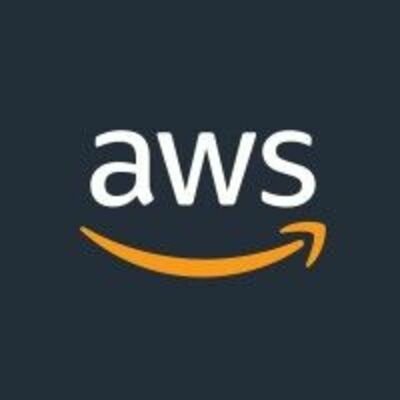 Amazon Web Services
Data Center Project Manager, Critical Projects Implementation (CPI)
Who are they?
Amazon Web Services (AWS) est la plateforme cloud la plus complète et la plus largement adoptée au monde. Elle propose plus de 200 services complets issus de centres de données du monde entier.
Des millions de clients (dont certaines des startups les plus dynamiques au monde, de très grandes entreprises et des agences fédérales de premier plan) utilisent AWS pour réduire leurs coûts, gagner en agilité et innover plus rapidement.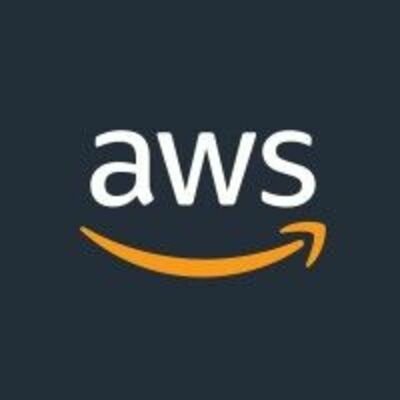 Discover Amazon Web Services
Let's go!
Rencontrez Benjamin, Responsable technique de compte
Job description

Location: Paris, France.


The Critical Projects Implementation (CPI) team is a project management and execution team that manages construction activity within the operational data center spaces. The CPI team is tasked with critical infrastructure improvement projects to optimize utilization of space, power, and cooling within operation data centers around the globe. These activities are outside of the scope of standard construction delivery and regular preventative maintenance tasks. We are currently seeking an energetic Data Center Project Manager to serve as a technical resource within Amazon data centers. You will be part of a highly creative, efficient team tasked with tackling the most fascinating and challenges in designing, building, and operating Amazon data facilities. The Project Manager is ultimately responsible for project oversight and review of all disciplines including electrical, mechanical, controls, and architectural. A fundamental understanding of these systems is required, as the individual will be expected to identify areas for improvement as well as act on data provided from other team and organizations. Ideal candidates will possess the ability to design, develop and deploy innovative solutions to address operational challenges. This role requires both independent contribution as well as the ability to work within multi-disciplinary teams. The scope of projects will include but not limited to the improvement of electrical, mechanical, fire detection and building automation system. The Project Manager is responsible for the overall direction, coordination, implementation, execution, control and completion of specific projects ensuring consistency with company strategy, commitments and goals. If you are passionate about the Customer Experience; you think big; and you want to contribute to the operational excellence of Amazon data centers then this may be the challenge you've been looking for! Responsibilities include: Project management and oversight of construction related activities as they relate to modifying existing infrastructure for the purpose of installing new or to replace end of life equipment. This will include the ownership of the project scope, timeline, and budget. - Provide project management for specific initiatives aimed at increasing the resiliency of our data centers. - Electrical design and review of designs associated with the optimization of existing data centers. - Construction/project package drawing review. - Creation of project scope, request for proposals, and capital requests. - Total project quality including the creation of a commissioning plan and oversight of the execution. - Recording and reporting key metrics to team members and management. - Operational support including review of procedures, best practices, and maintenance initiatives. - Drive teams to perform troubleshooting and root cause failure analysis associated with equipment or electrical failures. - Work with contractors and vendors to deliver efficient and high quality project turnovers. - Be a leader within the group as well as within internal and external teams that support the data center.

We are open to hiring candidates to work out of one of the following locations:

Paris, FRA
Preferred experience
Preferred Qualifications
- BA/BS in Engineering, Project Management, Construction Management or similar Technical focus.
· 5+ years experience in the technical field of power distribution and data center mechanical cooling systems.
- Demonstrated ability to understand and discuss technical concepts, manage trade-offs, incorporate feedback, and evaluate opportunistic new ideas with a variety of internal and external stakeholders.
- Proven track record for developing a vision, defining a strategy, and building programs and features solving complicated problems with elegant, simple solutions.
- Significant experience successfully delivering results in a fast paced, dynamic environment.
- Proven track record for being detail-oriented with a demonstrated ability to self-motivate and follow-through on projects.
- Attention to detail with the ability to manage multiple, competing priorities simultaneously
- Proven track record leading projects and help your team achieve goals.
- Proven track record of taking ownership and driving results.
- Strong analytical and quantitative skills with the ability to use data and metrics to back up assumptions, recommendations and decisions.
- Experience managing and negotiating contracts and vendor relationships.
Demonstrated experience thriving in an ambiguous environment and ability to motivate yourself, your managers, and associates to deliver against deadlines.
Amazon est un employeur engagé pour l'égalité des chances. Nous sommes convaincus qu'une main d'oeuvre diversifée est essentielle à notre réussite. Nous prenons nos décisions de recrutement en fonction de votre expérience et de vos compétences. Nous apprécions votre envie de découvrir, d'inventer, de simplifier et de construire. La protection de votre vie privée et la sécurité de vos données constituent depuis longtemps une priorité absolue pour Amazon. Veuillez consulter notre Politique de Confidentialité pour en savoir plus sur la façon dont nous collectons, utilisons et traitons les données personnelles de nos candidats.
Questions and answers about the job