L'entreprise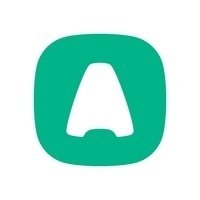 Aircall
SaaS / Cloud Services, Electronique / Télécommunications

Entre 250 et 2000 salariés
Le poste
Social Media Lead
Cette offre a été pourvue !
Who are they?
Aircall is on a mission to revolutionize the business phone industry!
We exist to empower every professional to have richer conversations. We provide an entirely cloud-based voice solution, which seamlessly integrates with popular productivity and helpdesk tools. We have raised more than $220 million since 2015, and our base of 8000+ customers (and growing) is at our forefront.
Behind our product are the amazing teams driving it, split between Paris, New York, Sydney, Madrid, London, Berlin and remote locations. Despite our distance, we all work together to drive our product!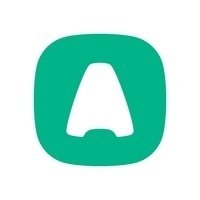 Visit the profile
Meet Jonathan, Co founder and COO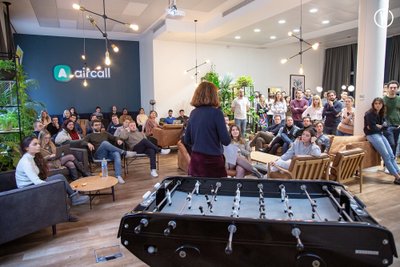 Meet Chalom, Director of Sales Southern Europe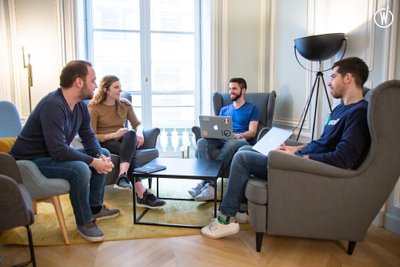 Meet Howard, Back end Developer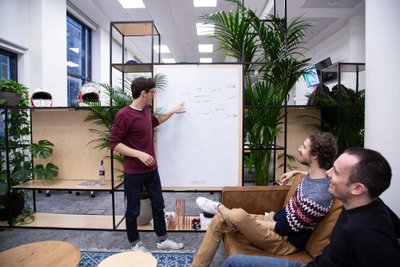 Job description
Aircall is a place where voices are valued.
Backed by over $220 million of investment since 2015, we create technology that fuels accessible, transparent and collaborative communication to empower our base of 12,000+ customers (and growing) to make authentic, human connections.
Conversation is a cornerstone of our culture. Wherever our people find themselves in the Aircall world – Paris, New York, Sydney, Madrid, London, Berlin, Tel Aviv, or at home – everyone has a voice that is valued.
Whatever your background, wherever you're from – we want you to join the conversation. Let's talk.
About the role:
Aircall is looking for a talented Social Media Lead to co-build and execute its global social media strategy, at a global scale. Within the Global Brand Team, and directly reporting to our Senior Global Communication Manager, you will be responsible for managing our social media presence, while implementing tactics and campaigns across our core markets (North America, Europe, APAC).
The role entails the definition and implementation of our social media calendar, the organization and execution of the day-to-day workflows, and will work in close collaboration with our internal team to create and promote our content - with the ultimate goal of becoming the love brand of SaaS. 
Your mission @Aircall:
Build & execute the social media strategies and calendar, along with quarterly priorities & plans
Manage and monitor our platforms and posting cadence, in our 4 main languages (with the help of local contributors), owning the calendar in collaboration with internal stakeholders
Bring the culture & codes of each platform to life, and create appropriate / dedicated content & cadence for each
Ensure high quality messaging and tone of voice across our core geographies
Rally a network of internal partners, and freelancers to ensure accuracy and sharpness of the content
Ensure all processes, resources and tools are implemented to support your efforts
Create monthly and quarterly reportings on Social Media, - from followers base to website sessions driven by social referrals
Assess performance against our business KPIs
A little more about you:
You have 4+ years of experience in Social Media with a proven record of high impact actions and campaigns
Eager to create an internal network of contributors to ensure great post quality, while carrying the knowledge of each platform's specific cultures & codes
Willing to build a unique voice in a competitive sector, while crafting fascinating stories and impactful, worldwide activations
You feel connected with our brand platform, our mission and vision: https://brand.aircall.co/
You have a visionary approach to communications, while cultivating a strong attention to detail
You have outstanding project management skills, you're enthusiastic about planning and organization, you work well in deadline-oriented environments, and you enjoy pulling all of the pieces of a puzzle together to maximize your efforts
You have an international mindset
You understand and love the difference between global vision and local activation, along with the cultural specificities of our markets (North America, Europe, APAC)
You're either an English native speaker with good French writing skills, or a French native speaker with an outstanding level of English language
Previous experiences at agencies, in addition to leading in-house social media departments, in a fast-paced environment, are a strong plus for the role
Aircall is constantly moving forward. We're building new roads to complete our journey, and we're taking people with us who have the same builder mentality.
Let's grow together: Aircall is a place for those who dare to be bold and seek responsibility, excellence, and the opportunity to push themselves to new heights.
We're creating a place where great people trust one another and thrive together.
People flourish at Aircall and now is the time to be part of the team and the journey we're on.
Why join us?
🚀 Key moment to join Aircall in terms of growth and opportunities
💆‍♀️ Our people matter, work-life balance is important at Aircall
📚 Fast-learning environment, entrepreneurial and strong team spirit
🌍 45+ Nationalities: cosmopolite & multi-cultural mindset
💶 Competitive salary package & benefits
DE&I Statement: 
At Aircall, we believe diversity, equity and inclusion – irrespective of origins, identity, background and orientations – are core to our journey. 
We pride ourselves on promoting active inclusion within our business to foster a strong sense of belonging for all. We're working to create a place filled with diverse people who can enrich and learn from one another. We're committed to ensuring that everyone not only has a seat at the table but is valued and respected at it by providing equal opportunities to develop and thrive.  
We will constantly challenge ourselves to make sure that we live up to our ambitions around diversity, equity and inclusion, and keep this conversation open. Above all else, we understand and acknowledge that we have work to do and much to learn.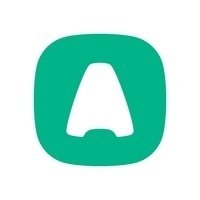 Aircall
Cette offre vous tente ?
Questions and answers about the offer
Ajouter aux favoris

Partager sur Linkedin

Partager sur Facebook

Partager sur Twitter