365Talents
Inteligencia artificial/Aprendizaje automático, Macrodatos
Lyon, Amsterdam, Bordeaux, Paris

Our goal is to grow people and their careers, both internally at 365Talents and externally for our clients, in a healthy and challenging work environment.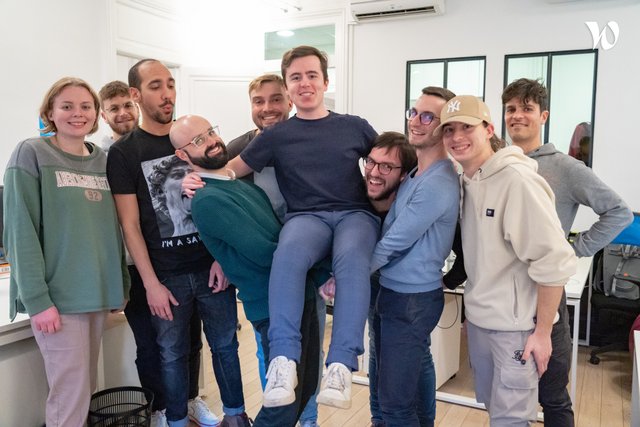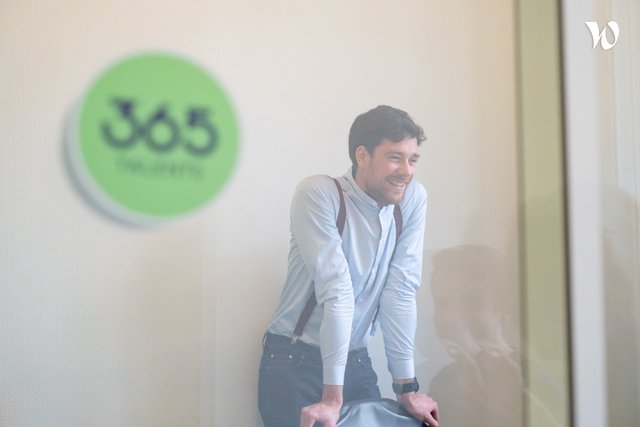 Business Development Team

The goal of the Sales team is to support large companies during business transformations through the promotion of our solution.
Sales participates in all stages of the customer journey, from understanding and addressing the initial need to assisting with implementation by the Customer Operations team.
Active listening, rigorous attention to detail, negotiation and pitching, and perseverance are all skills that will be used on a daily basis on the Sales team as you work with C-Level contacts (CEO, HRD, IT Department, etc.).
Join the team and grow your career in a stimulating and kind work environment
"

"A story that began more than 3 years ago: Making 365Talents key in the transformation of the Crédit Agricole Group, in particular by supporting the skills and career path projects of all the Group's employees. We have worked with them from our first pilot programs to the scaling up of a few entities and now finally the emergence of a community project to deploy the solution on the 39 Regional Banks of the Group. 300 people on the platform in 2018, more than 96,000 in 2022 — and this is just the beginning!

"

Victor, Account Executive, nous parle de son plus gros défi relevé chez 365Talents
Since the beginning, 365Talents has been keen not to be the worst-shod shoemaker, and created its People & Finances team back when the company was only 20 people.
The team's objectives:
Hire great people
Manage the finances
Help our talents grow and develop
Promote our culture and product
Create an environment where everyone wants to come to work
"

I am very proud to work for such a healthy company that really takes care of its employees.

"

There is a lot of love between our customer team and our clients. This is the result of a close relationship built on mutual trust and respect. Our CS teams are the ones who take care of our customers from day 1 of their 365Talents product deployment. CS team superpowers: adaptability, reliability through thick-and-thin and a sharp eye for detail. Every day they:
Implement platforms that meet our clients' needs
Provide personalized and innovative HR expertise in skills and talent management
Ensure the success and engagement of users on the platform
"

We work hand-in-hand with our customers in a good mood with positive energy to make an impact on their employees' careers.

"

Elliott, Head of Customer Operations, Head of Customer Operations

The marketing team's motto is the same as the three musketeers: One for all and all for one! Their challenge: To promote a solution that completely transforms skills management in a sector that is still undergoing a digital transformation for a target group of major accounts in France and internationally. They work collectively and always in collaboration on Lead Gen, Content, Advocacy and Product Marketing projects. They are also the stewards of our brand image and they take this role very seriously. Marketing team hopefuls need to be familiar with Account-Based Marketing strategy, embrace a Test&Learn culture and be very creative to help us stand out from our competitors. (Think: HR-themed karaoke feature for April Fool's Day or a video showing off our galaxy of skills for May the 4th, etc.!)
"

The team has more than tripled in 2 years and now we are 10! We are key to the development of the company as we work closely with Sales to generate opportunities in France and abroad.

"

Julie, Head of Marketing, , Julie, Head of Marketing
Product & Engineering Team

Our Product & Engineering team is primarily based in Lyon and represents half of the 365Talents workforce. Several smaller teams make up this large family:
3 features teams, each composed of a product owner and developers, all working on a product feature
The AI team, who are in charge of our algorithms
The ArchiTech team, who establish the technological foundations of 365Talents
The design team, who make everything we do look easy and good too
"

At 365Talents, as a team, we invest a lot in learning and development. As individuals, we are listened to and we can be a driving force, the atmosphere is really great. More personally, I work with a very close-knit team on problems that no one had imagined and using technology that others would say 'yeah, that's magic.

"