Why Finland plans to double its foreign workforce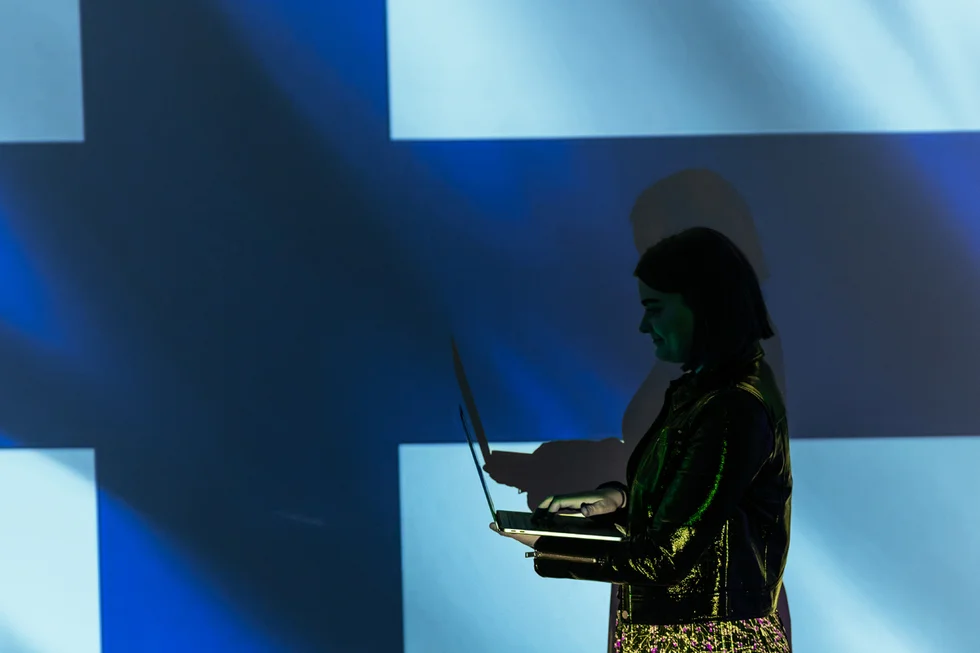 Faced with a population crisis, Finland is pulling out all the stops to entice expats with the objective of doubling the number of foreign workers by 2030.
In a promotional video for the country released this fall on social networks, the Finnish capital, Helsinki, was touted as offering cutting edge businesses, a collaborative work culture, little time in transport, and stress-free mornings. "Helsinki can do wonders for your career," says an unnamed young woman with a Hispanic accent in the film. "But what matters above all is what happens after 5 p.m.. You will have access to the most valuable thing there is: time."
It was this promise, at least in part, that convinced UK-born Colin Brown, his wife and their two teenagers to embrace the bitter cold of the Far North. After an expatriation to the United States and Poland, this rowing-mad British entrepreneur was looking to move to another country in the European Union. Then he and his family heard about 90 Day Finn, a program piloted by the city of Helsinki that puts would-be expats in the shoes of a Finn for 90 days. For three months, 15 entrepreneurs, executives, researchers and investors experience life in the Finnish capital where they get to take part in intensive networking and individualized project follow-up, but also cultural excursions like harvesting berries in the forest or discovering local cuisine…
Colin and his family participated in the program from August to October 2022. "What attracted us to Finland is the possibility of discovering an educational system renowned throughout the world and discovering living in the happiest country in the world," he explains. At the end of the stay, the Browns were convinced and decided to stay. And they are not the only ones: of the first two 90 Day Finn groups of 2021 and 2022, Helsinki Partners, who oversees the program, estimates that half of the participants have settled permanently in Finland. The recruitment campaign for the 2023 edition should start in the coming weeks.
Population crisis
90 Day Finn is one of the initiatives devised by Finland to attract foreign workers—because the clock is ticking. The Finnish population is on track to start declining by 2034. The country has seen less than 50,000 births a year for four years in a row, and according to a report by Statisca Finland, "The forecast indicates that despite a projected increase in overall life expectancy, the working age population (aged 15 to 64)—which currently makes up 62 percent of Finland's total population—will decrease to 60 percent by 2040 and 57 percent by 2060."
By 2030, the Finnish government intends to attract 50,000 people, in addition to the current migratory flow, with the goal of doubling the number of arrivals. And after 2030, the objective rises to 10,000 additional people per year. "At the same time, we want to triple the number of international students, and for 75% of them to stay and find work," adds Petra Lehto, from the migration department of the Ministry of Economy and Labour.
With only 5.5 million inhabitants, a fertility rate at half mast (1.4 children per woman, one of the lowest rates in the European Union, and an aging population) there is urgency. "The number of working age people is falling," adds Petra Lehto. "Today, population growth is based exclusively on immigration. We need to attract foreign talent to maintain our economy and preserve our social model."
On the business side, the shortage is already affecting most sectors, notes the director of the Helsinki Chamber of Commerce, Pia Pakarinen. "In the Helsinki region, 71% of companies have reported to us a lack of manpower and they believe that it will get worse (…) They have difficulty finding professionals at all levels. We have needs in the areas of technology, commerce, administration, information and technology, data… And the list is not exhaustive. In the public sector, there is an urgent need for kindergarten staff and nurses." Industry, construction, agricultural and manual trades are also in demand.
Accelerated formalities and VIP treatment
With all that in mind, the government has implemented accelerated immigration procedures. Since June 2022, entrepreneurs and highly qualified individuals have been able to obtain a residence permit in 14 days flat. And by March 2023, Finland is aiming for a maximum of one month to process applicants.
A place has even been created to simplify the settlement of immigrants, for individuals and families alike, called International House Helsinki. Here, all the formalities are done in the same place: residence permit, personal identification number, social security coverage, registering as a job seeker… "It is unique to have brought together so many services under the same roof. I think it has no equivalent anywhere else in the world," boasts Elina Nurmi, immigration manager at the municipality of Helsinki.
This administrative engineering is often welcomed by newcomers, personally and professionally. "You don't come here for the size of the market, but for the quality of life for yourself and your family, access to a highly qualified workforce, use of English, access to the European market, etcetera," says Colin Brown. "Where Finland is trying to stand out is in creating VIP treatment for entrepreneurs. It makes starting a business easier and less stressful. It's also very easy to do business here, because it's a small country, everyone knows each other."
"I have regained life expectancy"
It must be said that Finland has produced its share of unicorns: Aiven for data, the Wolt delivery platform, and Supercell and Rovio (the creator of Angry Birds) for video games. Forty-one year old former-Parisian Kalvin Ou, responsible for the Angry Birds Friends game, was seduced by Finland's tech scene and has been leading a team of 40 people at Rovio for the last three years.
After eight years in Barcelona, he wanted a "more relaxed" life with less stress. The Nordic culture, which he already knew, answered the call. "The work culture is quite level and not very hierarchical; We try to debate, to be open and benevolent. But above all, [Nordic cultures] embrace the balance between personal life and work. Having to work overtime is poorly received," he states.
Like many Finns, Kalvin works from 8 a.m. to 4 p.m.. "That gives more time to play sports and see friends. I have regained life expectancy here!" she rejoices. "However, there is of course a risk in this: In certain extreme cases, a culture that emphasizes personal life can lead to a certain apathy or even indifference in regards to work… But it is generally beneficial. We are fulfilled, and even if we work less, that doesn't mean that our brain is at a standstill outside the office. When we go back to work we are more creative; we see things in a different way."
Twenty-eight year old Anita Kittery from France initially came to Helsinki for a six-month internship at the European Chemicals Agency, and has been living in Finland for four years."I got used to this balance," she says, echoing Kalvin. "With the free time I was able to have in the evening, for example, I started to paint, and I'm taking part in an exhibition at the moment." Today she lives in shared accommodation with Finns and says that she suffered little from the language barrier: In everyday life, everyone speaks English, it's quite practical. The large Finnish municipalities have also taken the initiative, with services systematically translated into English to be accessible to immigrants.
To speak or not to speak… Finnish
But in the labor market, English is not always enough. As in many European countries, the most pressing needs a person has relate to health, social services, and education. However, "proficiency in Finnish is one of the conditions to work in the public sector," explains Elina Nurmi, who works at the municipality of Helsinki. Currently, the city is recruiting people from the Philippines in the medical-social sector, with a path that allows them to be operational in eight to 14 months.
Without a straightforward program, the job search can be difficult. Cécile Kinnunen, a Frenchwoman based in Espoo is a sophrologist. For now, she cannot practice her profession, even in English. "I have to have the diploma validated by an organization and I have to be able to prove that I have a level of Finnish equivalent to at least B1. This means resuming classes, taking tests, it's complicated," she says, "There are labor shortages, but employers remain obsessed with the idea that you have to speak Finnish. However, it is a very difficult language to learn, so it blocks you when you apply."
According to the independent research organization E2, 39% of foreigners living in Finland believe they have been discriminated against in the labor market, because of language (65%), nationality (47%) and origin ethnicity (28%). SMEs are still reluctant to employ foreigners, recognizes Petra Lehto of the Ministry of Economy and Labour: They explain to us that it is difficult for them to change the corporate culture and to do without Finnish. So to unblock this mindset, the government offers a subsidy of €20,000 to companies recruiting a foreign employee responsible for conquering new markets; funding that will increase to €50,000 in 2023.
Are all these efforts paying off? On average "net immigration is 15,000 people each year," says Petra Lehto. Last year, it amounted to 22,000 people. The trend has been increasing for three years. "If the road is still long, the country can nevertheless count on a strong brand image: safety, cleanliness, quality of education, and work-life balance."
Translated by Jordan Nadler
Photo: Welcome to the Jungle
Follow Welcome to the Jungle on Facebook, LinkedIn, and Instagram, and subscribe to our newsletter to get our latest articles every day!
Las temáticas de este artículo