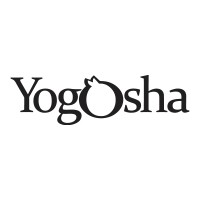 Yogosha
Senior Frontend Developer
Permanent contract 

Starting date:  

Paris

Occasional remote authorized

> 3 years
The company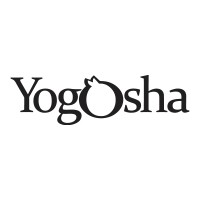 Yogosha
Cyber Security, IT / Digital

From 15 to 50 employees
The job
Senior Frontend Developer
This position was filled!
About
Yogosha is the 1rst private Bug Bounty platform in Europe, helping organizations to detect and fix vulnerabilities before criminals exploit them. Yogosha's clients benefit from an international elite of ethical hackers ; only 25% of aspiring Yogosha security researchers manage to pass the selection process and join the platform. Yogosha is trusted by more than 50 clients such as Thales, BNP Paribas, l'Oréal, Galeries Lafayette, Swiss Life, Veolia, Cdiscount…
Yogosha offers a new cybersecurity approach : bug bounty. Very popular in the United States, this practice appeared around 2015 in France. With Bug Bounty, companies can rely on an international community of independent hackers to test their security, and pay them depending on the vulnerability they find.
In 3 years, Yogosha has :
settled in the heart of Paris (Grands Boulevards)
tripled its growth
united 15 employees and 200 hackers
won relevant prizes (grand prix de l'innovation de la ville de Paris, prix startup du FIC, trophée de l'assurance d'Axa…)
Job description
En nous rejoignant, tu prendras part à une équipe produit de 8 personnes, motivée et passionnée, en charge de concevoir et de développer la plateforme utilisée par nos utilisateurs : les hackers et les clients.
Ton rôle principal sera de contribuer à l'amélioration de la plateforme existante en donnant vie aux maquettes produites par Léo, notre UI/UX Designer, et de nous aider à faire évoluer nos process de développement frontend.
Ton rôle sera primordial car tu deviendras LA personne de référence en ce qui concerne les sujets frontend. Nous cherchons donc quelqu'un avec de l'expérience et un vrai sens de l'argumentation.
Tu seras aussi amené à collaborer avec Valentin, notre Lead Developer et Justine, notre Product Manager, lors des phases de conception afin de réfléchir aux nouvelles fonctionnalités et discuter de la faisabilité des interfaces proposées pour répondre aux problèmes que nos utilisateurs rencontrent aujourd'hui.
Au quotidien, tes missions pourront aussi porter sur les sujets suivants :
Mesurer et améliorer la performance de notre application
Faire évoluer la plateforme existante et prendre part au développement de nouveaux services
Maintenir et faire évoluer notre stack frontend
Faire monter en compétence notre développeur frontend junior, curieux et enthousiaste
Améliorer l'expérience de nos utilisateurs en prenant en compte leurs feedbacks
Garantir la robustesse et la scalabilité de la plateforme
Aider à rendre le delivery de notre application plus fluide et plus régulier
Côté technos, nous utilisons le framework Nuxt.js (sur la base de Vue.js) avec succès en production avec PM2 et écrivons nos tests automatisés avec Ava.
Notre intégration continue et nos déploiements se font via Gitlab CI/CD.
Preferred experience
Nous serions ravis de te rencontrer si tu as :
Un esprit logique & un regard critique
Une maîtrise d'un framework frontend (Vue.js, Angular, React ou même VanillaJs)
Une maîtrise des frameworks de test
Déjà interagi avec une API
Expérience dans le développement d'une Web Application ambitieuse
Connaissance des bonnes pratiques de développement
Les + :
Maîtrise de Nuxt.js / Vue.js
Connaissance du framework Tailwind
Un sens de la pédagogie
Une première expérience dans le développement d'une marketplace
Why work for Yogosha ?
Une équipe jeune, dynamique et talentueuse, passionnée par la sécurité
Tu seras en charge de ton champ d'expertise et tu auras un large champ d'action
Tu auras la chance de collaborer avec nos meilleurs hackers et de recevoir leurs feedbacks sur ton travail
Tu rejoindras une équipe d'entrepreneurs ambitieux et challengeants
Le monde de l'InfoSec est en constante évolution et apporte son lot de challenges
Remote possible
Mutuelle premium et tickets restaurant
Nous sommes localisés en plein centre de Paris dans de super locaux (WAI Paris - Grands Boulevards)
Rémunération sur profil
Es-tu la personne dont nous avons besoin pour nous aider à construire le futur de la sécurité crowd-sourcée ? N'hésite pas à postuler !
Recruitment process
Premier screen-call avec Fanny, notre directrice des opérations.
Rencontre avec Valentin et Kévin, respectivement Lead Developer et CTO et co-fondateur de Yogosha, pour te présenter qui nous sommes, ce que nous faisons, savoir qui tu es, d'où tu viens et déceler en toi ce qui nous donnerait envie de t'avoir à nos côtés
Réalisation d'un test technique à la maison, selon les cas + call de débrieff
Rencontre de l'équipe autour d'un verre
Questions and answers about the offer
Add to favorites

Share on Twitter

Share on Facebook

Share on LinkedIn
We thought these articles might interest you
Get inspired with this selection of articles