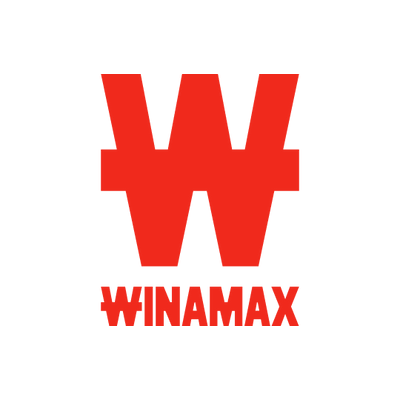 WINAMAX
Traffic Acquisition Specialist - German Speaker (M/F/D)
Education:
Master's degree
Experience:
Not specified
Who are they?
Winamax is a dynamic, innovative company that is pushing the boundaries of the online gambling industry. With 350,000 players and 500,000 bettors a month respectively, Winamax is the leader in poker and sports betting in France. Our identity is based on creativity, daring and festivity: "work hard play harder" could have been written for Winamax! We are committed to offering our players an exceptional experience, combining cutting-edge technology, exciting entertainment and increasingly high-quality services.
Located in the heart of Paris, our premises and the various benefits on offer (gym, group lessons, massages, barbecues all summer long, regular parties, etc.) make our company a truly atypical workplace. Together, in one place, our shared passion for games and our international culture, influenced by our Spanish, Portuguese and German teams, are the real strength of our company.
Come and experience our passion for games with us!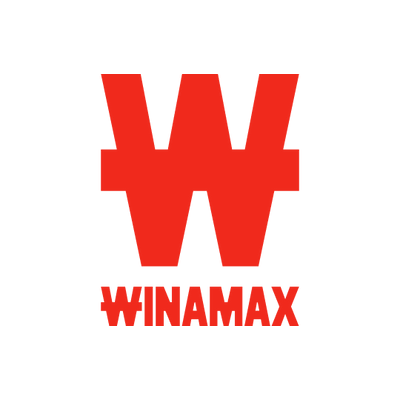 Let's go!
Rencontrez Felix, Chargé de Projet Marketing Online
Job description
Winamax offers an online platform that allows over 6 million members in France, Spain and Germany to indulge in their passion for poker and sports betting.
As one of the most innovative operators on the market, Winamax's popularity is the result of in-depth work on the marketing/communication, technical and technological fronts.
What makes Winamax different? A humorous tone and better odds. Winamax's success is thanks to its gaming culture, but also mainly thanks to its excellent team. Being part of the Winamax staff means living a unique experience within a friendly team and a fun working environment!
To be a member of Winamax Staff, is to live an adventure as part of a skilled and friendly team, in a unique and convivial workplace.
ABOUT THE ROLE
Come and join the game: as part of our international development, we are looking for a Traffic Acquisition Specialist (M/F/D) for the German market.
You will be part of the Winamax Web acquisition team. You will be working on acquiring and optimizing qualified traffic to promote the Winamax brand and sports betting offer in Germany and acquire new German players. Working closely with our experienced Web Acquisition Leader, you will be in charge of:
- Managing Winamax's traffic acquisition campaigns for Germany (creation, structuring, choice of different levers, optimization etc.).
- Developing the Winamax affiliate program in Germany.
- Activity reporting, analyzing and implementing recommendations.
- Active monitoring of the gambling sector, the competition and technological developments, aiming for the continuous improvement of Winamax's web acquisition program in Germany.
In order to carry out your missions, you will work with different teams: the other marketing teams, the graphic design studio, the communication team, the product team, the support team, developers etc.
You will be using various tools daily, such as: Google Adwords, Apple Search, Google Analytics, Google Tag Manager, Facebooks ads, Twitter ads, Snapchat ads, Google DBM and Google DCM.
ABOUT YOU
Regardless of your experience and education, German is your native language and you have completed most of your higher studies in Germany.
You must have a Master's degree in Web Acquisition, Marketing, Digital or Business, and ideally you have completed an internship that allowed you to put into practice the mechanics of web acquisition.
Passionate about sports, you regularly visit german sports betting sites and have knowledge and a real interest in sports and ideally in sports betting. As a young graduate, you are not lacking in motivation and determination! Autonomous, creative and proactive, you want to learn, invest and take on new challenges!
Finally, you have good interpersonal skills, an appreciation for teamwork, and the idea of working in Paris appeals to you.
You have at least a bilingual level in English and would love to learn French (working language@winamax) and to start your career in web acquisition abroad, in Paris.
JOB DETAILS
35-hour-week full-time and hybrid position (up to 2 days/wk), permanent contract at our offices in the heart of Paris, France
Motivating work environment, job contents and salary for a young graduate
RECRUITMENT PROCESS
HR video interview (~ 30 min)
Video interview with the manager (~ 1h)
Written test (~ 1h)
Debrief and meet with the Team
As part of the recruitment process, Winamax will reimburse your round trip upon presentation of proof.
Benefits
We work hard and we play hard too! Joining Winamax means getting involved in a human experience with:
- Extensive support in finding accommodation in Paris
- A challenging job in an international environment
- A unique working atmosphere with numerous perks in the heart of Paris (free drinks and snacks, access to a company restaurant,...)
- A profit-sharing bonus and incentive
- Excellent health insurance
- Six weeks of paid leave
And lots of FUN! Regular after-work events (poker, gaming, barbecue, ....) and leisure activities (gym, soccer team,...)
Questions and answers about the job
Other Traffic Management jobs
These job openings might interest you!