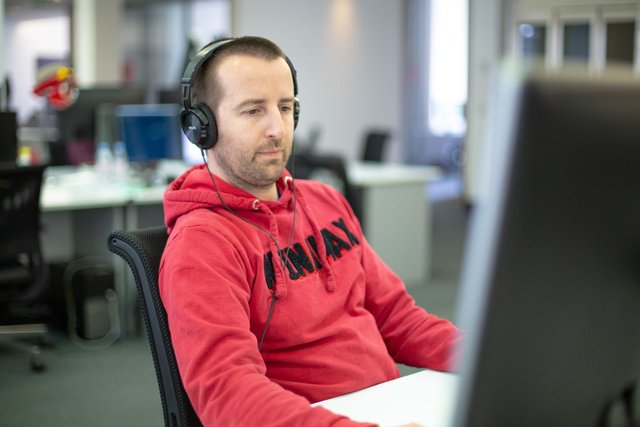 AWS Elastic Load Balancer
Winamax is a dynamic, innovative company that is pushing the boundaries of the online gambling industry. With 350,000 players and 500,000 bettors a month respectively, Winamax is the leader in poker and sports betting in France. Our identity is based on creativity, daring and festivity: "work hard play harder" could have been written for Winamax! We are committed to offering our players an exceptional experience, combining cutting-edge technology, exciting entertainment and increasingly high-quality services.
Located in the heart of Paris, our premises and the various benefits on offer (gym, group lessons, massages, barbecues all summer long, regular parties, etc.) make our company a truly atypical workplace. Together, in one place, our shared passion for games and our international culture, influenced by our Spanish, Portuguese and German teams, are the real strength of our company.
Come and experience our passion for games with us!
What they are looking for
Online gambling activity imposes both heavy constraints and complex technological developments.
It is for this reason that Winamax regularly looks for sharp minds, passionate about their profession, with good knowledge of the online gambling culture, or at least an open mind in regards to the immersive world of gaming.
The Winamax team is becoming more international along with its development (FR, ES, UK, DE, PT, IT) with two common denominators: a unique location in intramural Paris and French as the working language
The premises, located in Paris near the Invalides, are pleasant to live in: luminous open spaces, a cafeteria with free drinks, a big courtyard with a "pétanque" court, convivial spaces, etc.
They regularly organize staff parties and meet-ups: poker tournaments, retro-gaming, bingo with raclette, wine nights, video games, karaoke, barbecues, etc.
Sports and competition are a part of Winamax's DNA: Winamax Football Club (WFC), lunch runs, basketball, crazy parties around games of PES, wild ping-pong games, etc.
Having a good beer pong aim can be decisive criteria to evolve within their company!