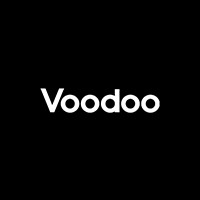 Voodoo
Senior Game Developer
Permanent contract

 

Paris

> 5 years
The company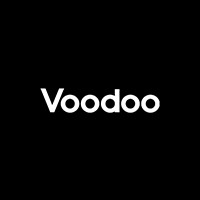 Voodoo
The job
Senior Game Developer
Permanent contract

 

Paris

> 5 years
About
Voodoo est une entreprise tech spécialisée dans la création et l'édition de jeux mobiles grand public, plus précisément de jeux hyper casual. Ses jeux sont innovants, créatifs, accessibles à tous et snackable en se focalisant sur le gameplay, rappelant l'univers des jeux d'arcade, remis au goût du jour. Un objectif : divertir le monde !
Leader sur le marché et constamment en haut des classements sur l'App Store,
les jeux Voodoo comptabilisent aujourd'hui plus de 300 millions d'utilisateurs actifs par mois et plus de 5 milliards de téléchargements.
Aujourd'hui présente à l'international, Voodoo a ouvert ses bureaux à: Berlin, Amsterdam, Montréal, Barcelone, Istanbul, Londres, Singapour et bien d'autres à venir.
Chez Voodoo, les salariés travaillent en petites équipes autonomes, agiles et indépendantes.
L'entreprise encourage l'ownership, l'innovation et la créativité dans un environnement bienveillant et de partage des best practices.
Job description
We recruit passionate and creative profiles, who combine data and new technologies to disrupt the mobile market. Driven by a test-and-learn culture, we welcome wonderfully talented people wishing to undertake and manage unique, ambitious, and challenging projects. Our goal is to foster excellence, both individual and communal, which to us means solving problems by breaking the rules, learning fast and autonomously, and delivering with the best execution.
Our employees evolve within an environment designed to be a center for fulfillment and excellence.
Daily life at Voodoo is characterized by numerous events throughout the year that allow you to feel fully integrated into the team and get involved in creative and innovative projects.
What will be your main challenges? 
We are looking for a talented Game Developer with a good understanding of the casual mobile game market to help the team to deliver fun, innovative and entertaining games! You will take an innovative approach to gameplay ideas/features and give them their own spin. 
- Create innovative hit games
- Write robust code to be used by millions of users
- Ability to deconstruct, analyze and adapt mobile games mechanics
- Support and contribute new ideas to game features 
With this role, you will have a strong impact on the company by contributing daily to important decisions with a senior, multidisciplinary team of passionate and talented people.  Flesh out the details of a game's design, oversee its testing, and revise the game in response to player feedback. Thanks to your creativity and your teamwork, let's entertain millions of people with your hit games!  
What is your team about? 
Voodoo is creating a small experimentation team with a big mission: Find the next best way to entertain the world by taking our best hits to a new level.
You will be one of the first members in a team of six and you will participate in every aspect of development, from ideation to testing the games in the market.
What do we expect?
You have a creative and hacker mindset
You have at least 5 years of professional experience on Unity or other game engines
You have a good sense of gameplay experience and special attention to details
You are familiar with optimization issues
You speak and write English
Track record with successful mobile games
Professional game development experience
Meet the team
This content is blocked
Youtube cookies are required to show you this content
Questions and answers about the offer
Add to favorites

Share on Twitter

Share on Facebook

Share on LinkedIn