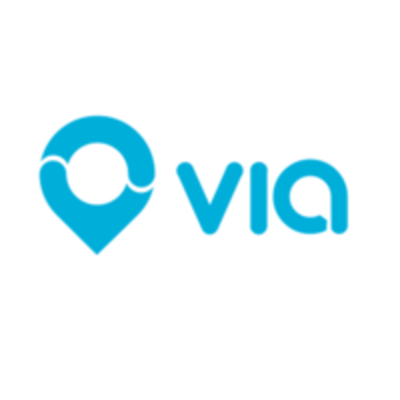 Via
Expansion Principal (French-speaking)
This position was filled!
Who are they?
Via is the world leader in digital mobility solutions with more than 600 partners in 35 countries. The company is currently valued at over $3.5 billion and acquired Citymapper in 2023. Originally from the United States, Via's office locations now include Israel, the Netherlands, Germany, the UK and France.
🔍 Their mission?
Reinvent public transport.
💡 How?
Via provides Software-as-a-Service (SaaS) solutions, service design, and operational expertise to power transportation for children with special needs, improved service for senior citizens, new mobility solutions for people with disabilities, reduction of congestion at work sites or improving public transit between suburban areas and city centers.
🌱 Why?
Building sustainable cities means working towards a car-free future. And in the short term, getting people out of their single occupancy vehicles and switching to electric vehicles wherever possible.
Via is convinced that transportation is a great equalizer — it removes barriers to good jobs, quality healthcare, and educational opportunities for all. That's why they partner up with governments, companies, universities, hospitals, and many others, to make transportation more sustainable, inclusive, accessible, efficient, and affordable for everyone.
🏆 Winner of Inc. Magazine's Best in Business Awards in the software category for Companies That Put Purpose Before Profit and listed among the 17 Ventures That Embody the U.N.'s 17 Sustainability Goals. Ranked among the 10 most innovative companies working on social good of 2023 by Fast Company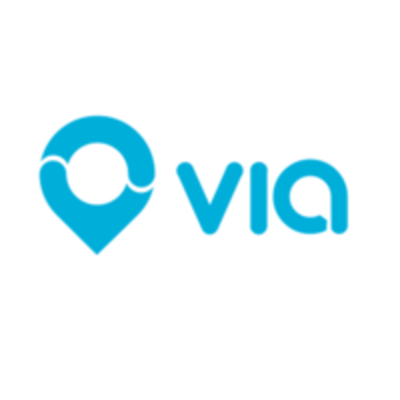 Let's go!
Rencontrez Clelia, Partner Success Principal, France Benelux
Job description
Via is using technology to transform transportation around the world. From changing a single person's daily commute to reducing humanity's collective environmental footprint — we've got huge goals.
As an Expansion Principal, you will launch of new mobility projects in the region. You will step in once a new partnership has been signed and run the whole launch process: from strategic planning with partners, internal collaboration with our software teams, testing onsite, all the way to making the service live! At Via, 'Expansion' is the department that manages all service launches. This is an individual contributor role with no commercial targets: you will act as a strategic project manager with a focus on implementation.
What You'll Do
Define, coordinate, and oversee all logistical and technical aspects of launching Via's mobility solution, working closely with our operations, marketing, and technology development teams

Manage and develop client relationships : you are the person who gets introduced after a deal has been signed, so you can manage the service launch,

translating a business agreement into a fully operational on-demand transit system

Lead quality assurance and testing efforts for this new project to ensure an exceptional live service from day one, and provide ongoing support as needed to enable and promote project success

Travel for field tests and to conduct on-site trainings (around 10-20% of your time)

Manage product expectations and development, working with our engineering team to distill requests and ideas into actionable next steps and technology features
Who You Are
5+ years of working experience

Fluency in English and French

Detail-oriented and thorough; you're proactive and able to effectively juggle multiple projects

A strong executor, you get the job done while keeping the big picture firmly in mind

A savvy and tactful communicator with experience managing complex business relationships; you intuitively find the right tone and feel comfortable working with people from a wide range of backgrounds

Enjoy travel and are excited by the dynamic and mobile nature of this position
We're Via, and we build technology that changes the way the world moves. We pioneered the TransitTech category to ensure that the future of transportation is shared, dynamic public mobility — the kind that reduces carbon emissions across congested cities, minimizes reliance on private cars, and provides everyone with accessible, efficient, and affordable ways of getting around.
We created the first end-to-end TransitTech solution for cities and transit agencies, offering world-class software, service design, and operational expertise to fundamentally improve the way the world moves.
Via was founded with the guiding principle that we go further when we go together. We are dedicated to building a diverse, inclusive and authentic workplace. If you're excited about this role but your past experience doesn't align perfectly with every qualification in the job description, we encourage you to apply anyways. You may be just the right candidate for this or other roles. All backgrounds, identities, and voices are welcomed and celebrated at Via.
Ready to join the ride?
Via is an equal opportunity employer.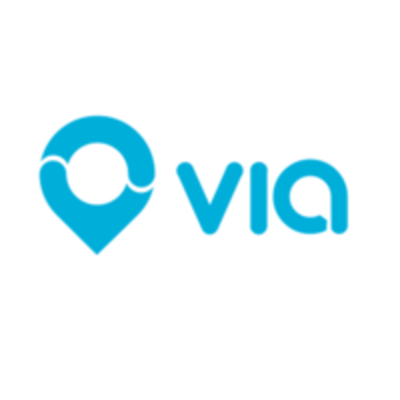 Via
Interested in this job?
Questions and answers about the job