Vaisala France is a SME that centralizes on its site in France all the functions of an industrial company enabling us to design, produce and market high-tech products with significant added value for our customers all over the world.
Thus, our employees are the image of their company: high added value, richly diverse, with a strong development potential!
Doctors and engineers, particularly specialized in optics and optoelectronics, atmospheric sciences, signal and data processing, software, complex systems integration and mechanics...
Industrialization or quality engineers and multi-skilled technicians to ensure the production, manufacturing, quality and maintenance of our Lidars and products.
Sales people and engineers at the service of our  mostly  international customers .
Support functions, purchasing and logistics, sales administration, HR...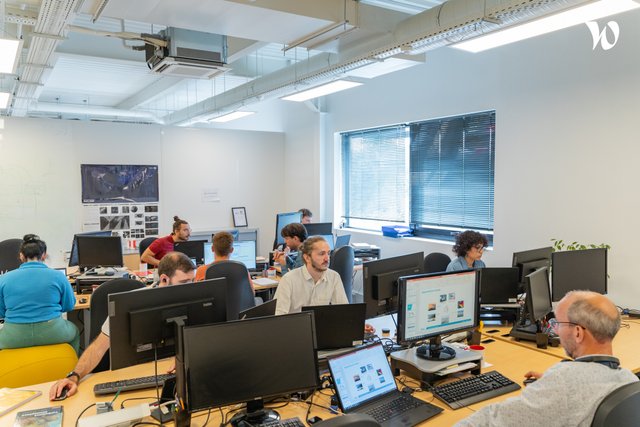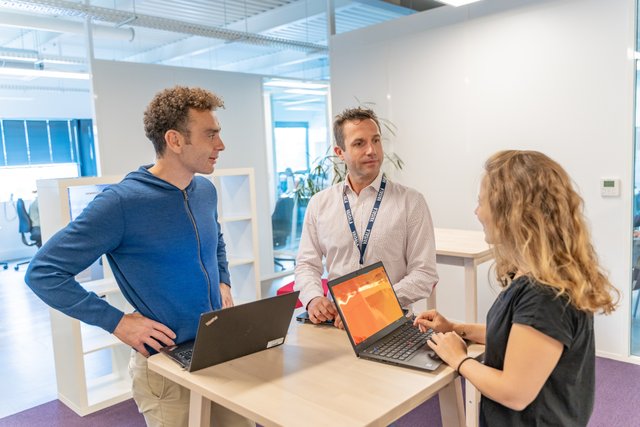 Production et Supply Chain

26%
key numbers
16

different nationalities
Before the acquisition by the Vaisala Group in 2018, Alexandre SAUVAGE, had created Leosphere in 2004 with his brother Laurent Sauvage after winning the Innovation Prize of the French National Agency for Research Valorization (ANVAR). Their goal: to develop, miniaturize, industrialize and market atmospheric Lidars for industrial applications.
Today Alexandre is also the Vice President, Weather and Environment, Growth Business Unit within the Vaisala Group, in charge of 5 fast growing markets.
Julieth is the Sales Manager for Latin America and Southern and Eastern Europe. Her job is to manage key accounts and partners as well as to open new markets within her territories for the wind energy sector.
On a daily basis, she researches the market, develops the WindCube Lidar equipment business, creates new international partnerships with local service providers, negotiates contracts and supports customers throughout their WindCube Lidar wind measurement projects. Julieth decided to join Vaisala France in 2020 because she enjoys working internationally in the renewable energy and new technology sector. She was also attracted by the company's culture.
"

If someone wants to join Vaisala, I would tell them that they have found the place where they will grow professionally and meet great people.

"
After a fixed-term contract as an after-sales technician, Virgile decided to go back to school and obtained his optronics engineering degree under a work-study program at Vaisala France.
In 2017, Virgile joined the company on a permanent contract and started as an Industrialization Engineer. In 2020, he was promoted to the position of Industrial Manager.
His mission is to integrate product development as far upstream as possible in order to ensure that future industrial requirements for the production of WindCube Lidar are met.
He sets up the production lines, the calibration and qualification equipment in order to guarantee the reproducibility of the products while respecting the triptych: quality, cost and lead times.
Salma oversees the scientific marketing of the WindCube Lidar for offshore wind energy.
Her tasks include: analyzing Lidar data, demonstrating the performance of our Lidars through measurement campaigns and studies, participating in conferences, publishing scientific papers and contributing to wind energy expert groups in charge of international wind energy standards.
Salma is also a dancer at heart and never misses the opportunity to dance, whether it is during the weekly salsa classes or during the company parties!
"

Vaisala is a company where you can thrive, regardless of your gender, nationality, religion, etc. We have offices all over the world, so there are always opportunities to advance your career within your office or another!

"

Salma, Signal and Data Processing Research Engineer
Grégory was looking for a new challenge and wanted to get involved in a new technology: he found it interesting that the one from Vaisala France was related to the environment.
Grégory has been part of the After Sales team since 2012, his role as After Sales Technician is to repair and maintain WindCube Lidar products. With his team, he has to manage a large fleet of systems serving a wide range of different market applications: wind turbines, meteorology, air quality, airport... 
"

What I like about Vaisala is its bold spirit. It is nice to work in an environment where human values and team spirit are emphasized. Vaisala listens to us and helps us grow professionally.

"

Grégory, Service Technician