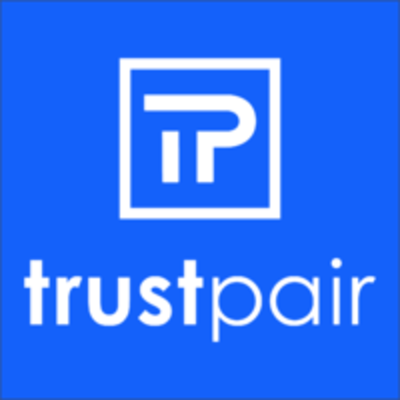 Trustpair
Site Reliability Engineer M / F
This position was filled!
Who are they?
Trustpair is reinventing B2B payment security. We are building the leading anti-fraud solution for large corporations to help them avoid $20 billion fraud every year. With Trustpair, finance teams work with accurate data to avoid the risk of fraud and proceed to payments with peace of mind.
Trustpair at a glance:
200+ companies preventing B2B payment fraud with Trustpair (Airliquide, Generali, Kering) ;
A financial technology acclaimed by major banking actors (Société Générale, Natixis, CACIB) ;
Enterprise-ready platform connected to market-leading financial softwares (SAP, Kyriba and more) ;
€25M raised in Series B to become #1 SaaS platform for third-party risk management ;
A team of 100 people and counting either based in Paris or full-remotely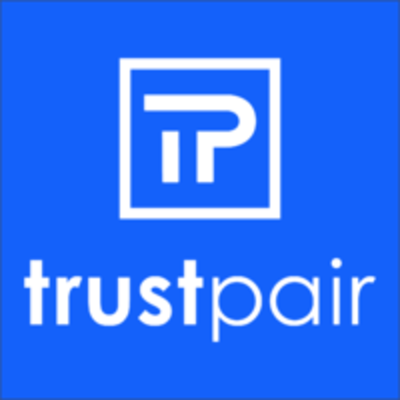 Let's go!
Rencontrez Alexandre, Managing Director and co founder
Job description
Trustpair is reinventing B2B payment security.

We are building the leading anti-fraud solution for large corporations to help them avoid $20 billion fraud every year.
With Trustpair, finance teams work with accurate data to avoid the risk of fraud and proceed to payments with peace of mind.
Trustpair is the best-in-breed product against B2B payment fraud and it must stay this way!
Today a market-leader, Trustpair aggregates more data sources than its competitors, leverages on a bigger amount of payment data, making an intelligent use of the data collected.
We are opening a position for an SRE to join our growing Engineering team! 
With a strong focus on our production environments, you will apply your expertise to operating and managing our cloud-based applications and ensure that our clients and partners can rely on us for their day-to-day financial operations.
As the first dedicated Site Reliability Engineer and with the help of the team, you will need to ensure our services run stable, have high availability, and are cost-effective. 
You will help your peers set up efficient observability and fix production problems to ensure minimal impact on our business.
You can make decisions regarding product infrastructure architecture and refine our GitLab CI/CD pipelines to maximize velocity and consistency.
 


Your role:
Our production and development stack is using a hybrid infrastructure, based on scalable private runtimes on Heroku and services on the AWS cloud. The observability of this architecture is handled by New Relic.
By joining the team, your two first main focus will be to ensure:


Scalability for the long run
Leverage an AWS-driven infrastructure using the latest DevOps and Infrastructure as Code frameworks and best practices;
Design and implement system automation architecture, infrastructure, and process;
Focus on performance, and scalability, as well as resource optimization;
Ensure systems are secure and compliant with industry best practices
Reliability for our clients
Ensure the availability of our services, build the tools and automation to monitor and enable this availability;
Perform quick and accurate troubleshooting, and diagnostic of the production system;
Build monitoring that alerts on symptoms rather than on outages
Over time, you could also expand your scope to work with the team on internal solutions and engineering experience.
Implement solutions to optimize developer velocity and experience;
Refine, improve and enhance our CI/CD;
Manage development, staging and sandboxes environments for a smooth Developer Experience
 Why join Trustpair - list of our perks here !
MUST HAVE

4+ years experience in a System Engineering / DevOps / SRE position;
Strong experience in SaaS solution deployment; migrating, architecting, building, and deploying systems and applications to a public Cloud;
Experience in high-scalability architecture;
Know your way around Linux and the Unix Shell;
Hands on experience in AWS cloud services;
Experience with infrastructure as code (Terraform, CloudFormation);
Experience in infrastructure monitoring solution deployment (New Relic or equivalent);
Fluent in English;

Strong problem solving, analytical and troubleshooting skills;
Autonomous and adaptable, organizational skills
Recruitment Process
Call with Aicha, Talent Partner (30 min); 
Call with our CTO and co-founder, Simon (1h30); 
Case study (should take around 2 hours of work on a 1 week timeframe) - 1h30 restitution; 
Culture fit with the team (45 min)
SALARY RANGE FOR THIS POSITION: €58-68k / year for FTE or €500 / day for B2B contract
Equal Opportunity Statement
Trustpair's policy is to provide equal employment opportunity in all of our employment practices without regard to race, color, religion, sex, national origin, ancestry, marital status, protected veteran status, age, individuals with disabilities, sexual orientation or gender identity or expression or any other legally protected category.
Applicants for all positions in Trustpair must be legally authorized to work in the country which they are applying for or be a citizen from Schengen / EU zone. The verification of employment eligibility will be required as a condition of hire.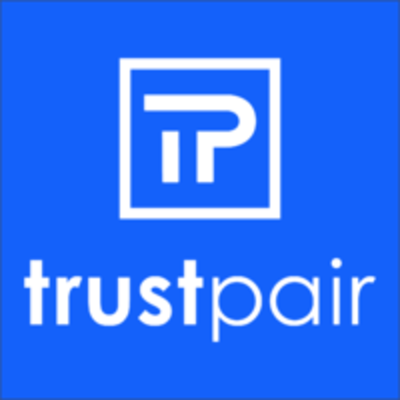 Trustpair
Interested in this job?
Questions and answers about the job