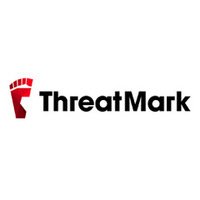 ThreatMark
HR Support - graduates welcomed
Permanent contract

 

Brno-Střed

Partial remote authorized

> 6 months
The company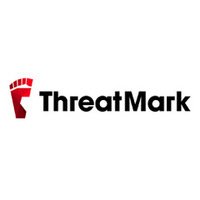 ThreatMark
The job
HR Support - graduates welcomed
Permanent contract

 

Brno-Střed

Partial remote authorized

> 6 months
This position was filled!
Who are they?
Founded in 2015, ThreatMark brings trust in the digital world through advanced fraud prevention solution built on extensive cybersecurity know-how and the latest advancements in AI & Data Analytics.
ThreatMark's Anti-Fraud Suite processes a comprehensive set of data to continuously monitor user identities & their intentions while providing protection from sophisticated digital fraud.
Major online businesses impacted by digital fraud, such as those in the Financial Services Industry, benefit from ThreatMark's AI-powered behavior profiling technology to enable secure customer experiences across all digital channels.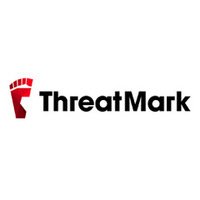 Visit the profile
Threatmark - Lukáš Jakubíček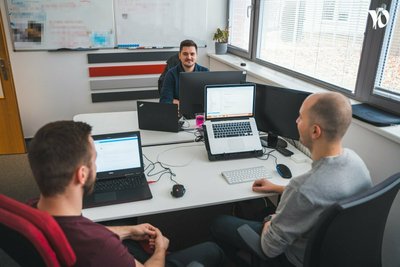 Threatmark - Lukáš Jakubíček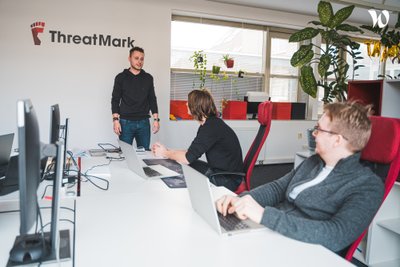 Ondřej Beneš, Python Developer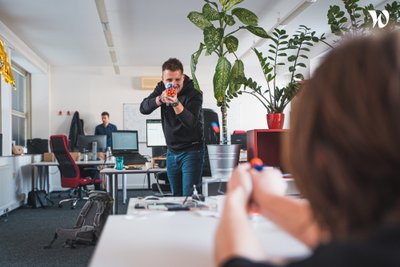 Job description
We are ThreatMark, co-founded in Brno, and now a global scaleup. We are growing and expanding - since the beginning of the year alone we have welcomed around 30 people and we will soon swing over the magic number of 100! You can certainly imagine that these many people require a lot of care and support. In short, we could use some help in the HR department.
And what do we do? There is a chance you use our product without even knowing it, for example when using internet banking. ThreatMark runs software that is deployed to the international bank systems and protects more than 40 million users from fraud and various "cyber" scams.
We are looking for a rising HR star to join our team. Someone who would help us with administration, event organization, recruitment, or social networks, and come up with new ideas himself.
Will we find you?😊
As an HR Support, you will:
help us with the administration and running of offices, with documentation connected to employee lifecycle, with creating and submitting content to social networks, help in finding new colleagues, strengthening team spirit across the whole company, inventing and organizing company events, meetups, and most importantly, distribution of good mood throughout the company!😊
Preferred experience
What should you have?
• You enjoy thinking about different ways to strengthen our company culture and brand
• You are a friendly, open person who likes to communicate with people
• Word, Excel, and other MS Office tools are not strange words for you
• You know how LinkedIn works and you're not afraid to use it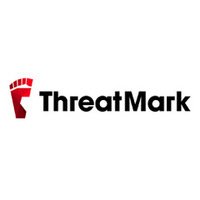 ThreatMark
Interested in this offer?
Questions and answers about the offer
Add to favorites

Share on Twitter

Share on Facebook

Share on LinkedIn