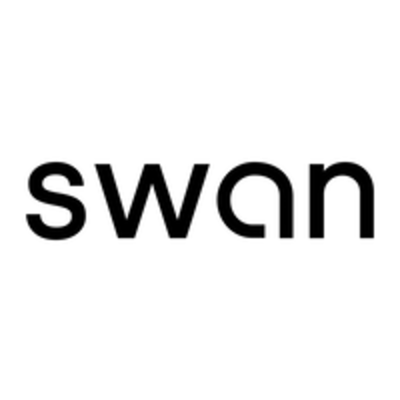 Swan
Head of Marketing, Brand & Communications
Experience:
Not specified
This position was filled!
Who are they?
Swan, a European fintech company, is the easiest way to add banking features to your product. This can be called "Banking-as-a-Service" or "Embedded finance". We built Swan so that anyone can start embedding banking features within just minutes of visiting our website. Swan is truly fast and easy to use.
Swan already has 60 customers across 10 European countries, large enterprise and startups alike. They include Carrefour, Pennylane, Alma, and Ride.Capital. We're on track to take things much, much further, by embarking on Europe — localizing our product, and internationalizing our team and partner portfolio.
Swan has received 21M€ funding from VCs like Accel and Creandum. We're a Mastercard principal member and a licensed financial institution, passported across Europe.
We have a hybrid remote-work policy, with 100+ Swanees across offices in Paris, Berlin, with Barcelona on the way! Wherever you're coming from, come as you are! We're open to all kinds of people, from all walks of life. If you're excited about joining a European fintech adventure, Swan is the way!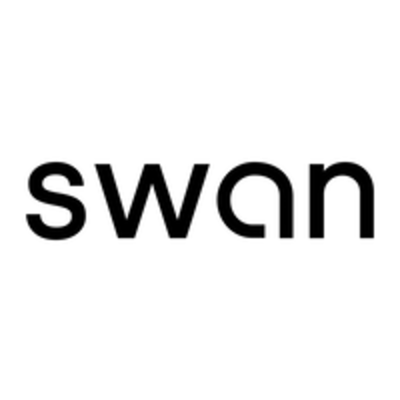 Let's go!

Job description
This is a great opportunity for a seasoned and creative marketing leader to join a fast-growing company and shape the future of the brand. Marketing is fundamental to our growth strategy and ambition to be #1 in Europe, so we are looking for a passionate leader with experience driving high-performing teams across multiple disciplines and in multiple locations. Our brand is at the heart of everything we do and if you are a creative marketeer, we'd love you to join us and take the brand to the next level.
The role is ideal for someone with leadership and experience across the full breadth of marketing; the team covers demand generation, acquisition marketing, sales enablement, social media, brand, events, and PR & external communications. In particular, having had experience in building a company's brand strategy and leading the company's communication strategy is a plus.
To apply for the role, you must have several years of experience leading teams (at least 3-5 employees) and be comfortable working in an agile culture that embraces start-up thinking. Ideally you will have also acquired during your career hands-on experience in the marketing areas that are covered within the team, and led a brand refresh with knowledge on best practice.
✨ Your mission
Working with the VP Growth, develop and execute an integrated marketing strategy for the company.
Inspire your team to develop brand and communication strategies that will push Swan towards being #1 in Europe for embedded finance.
Own the development of the company brand strategy & positioning, supported by research/consumer insights. With other leadership you will ensure the brand is embedded and aligned across the company, in particular with the vision, culture, product design, and go-to-market strategies.
Lead the team in building an acquisition and content strategy that will contribute towards driving growth.
Ensure collaboration across marketing disciplines to integrate events alongside other marketing activity.
Build the right 'infrastructure' for marketing to ensure that as the team grows, the right processes and support are in place to help everyone scale and maintain the high performance the team is known for.
✨ Your team
This role is part of the marketing team - a group of smart, fun, hard-working people who are building the foundations of something amazing that will scale quickly in the coming years. We have all the typical functions of a marketing team and you would be joining at the perfect time to help push our brand forwards as we gain momentum in the market.
Preferred experience
✨ You're a great match if:
You have a minimum of at least 5 years experience leading marketing teams and managing people, ideally across multiple geographic locations.
You are an inspiring leader, passionate about developing high-performing teams and excellent at pushing team collaboration to break down silos.
You love brand and creativity, and know what good communications looks like.
You thrive with minimal direction, and have the ability to take the reins and solve problems.
You are a natural leader that has the gravitas to influence on behalf of and represent your team to other senior leaders.
You are a visionary who can thread together the many parts of the team to create a cohesive, creative, and financially impactful global marketing strategy.
You want to work with the best marketing team in all of European Fintech
Our ideal teammate: Empathetic. Skilled. Frank. We love to challenge each other, and we leave our egos at the door.
It's okay if you don't tick all the boxes — don't let imposture syndrome prevent you from applying! 🙌
About Swan
✨ Perks of being a Swanee:
ESOP packages available 😊
Flexible remote policy, ask us about it!
The best health insurance: Alan 🦭
Swan encourages you to have fun staying fit, thanks to partnerships with Classpass & Gymlib.
We respect your lunch break. Mid-day free-time is sacred and our French office even provides a Swile card to cover your meal on work days. 🥪
Twice a year we go somewhere gorgeous (a chateau, a mountain) where we reconnect, deep-dive into big topics, and relax.
This isn't a perk, it should be the rule, but diversity and inclusion are important at Swan. We're working hard to get better every day.
✨ Our values:
Be human: Be straightforward, transparent, and sincerely care. It's all about integrity and doing the right thing.
Ambition: We're in this for the long game. We want to transform the entire market, and be the engine for Europe's next tech champions!
Collaboration: We believe in the power of collective intelligence. We love to challenge others' ideas and be challenged in return. May the best ideas win.
"Move fast, don't break things": If we must choose between security and going fast, we choose security. We are in banking, after all.
Make everything simple: Simplicity.
Recruitment process
A 30-min video call with Amélie, our Talent Acquisition Manager, to get to know you, understand your career expectations and answer your questions
Marketing interview, with a team member
Case study & panel interview, with Pico, our VP Growth
Last interview with Nicolas, our CEO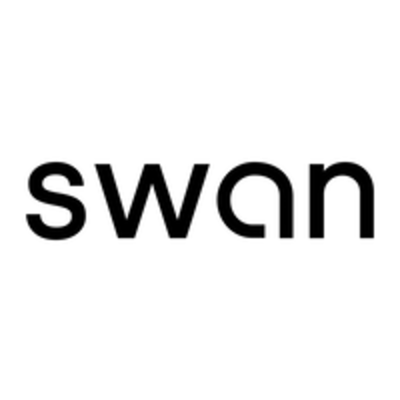 Swan
Interested in this job?
Questions and answers about the job