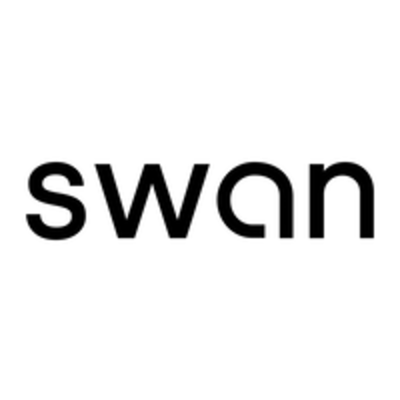 Swan
Technical Customer Success Manager
Permanent contract

 

Education:

Not specified

Experience:

Not specified
The company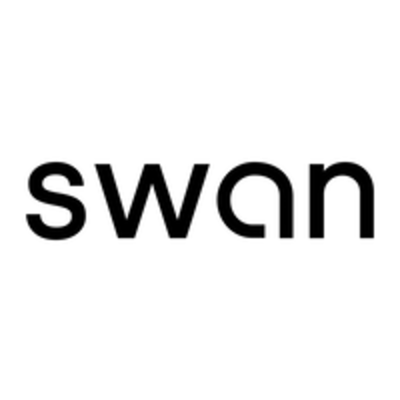 Swan
Banking, IT / Digital, FinTech / InsurTech

From 50 to 250 employees
The job
Technical Customer Success Manager
Permanent contract

 

Education:

Not specified

Experience:

Not specified
This position was filled!
Who are they?
Swan, a European fintech company, is the easiest way to add banking features to your product. This can be called "Banking-as-a-Service" or "Embedded finance". We built Swan so that anyone company can start embedding banking features within just minutes of visiting our website. Swan is truly fast and easy to use.
Swan already has 60 customers across 10 European countries, large enterprise and startups alike. They include Carrefour, Pennylane, Alma, and Ride.Capital. We're on track to take things much, much further, by embarking on Europe — localizing our product, and internationalizing our team and partner portfolio.
Swan has received 21M€ funding from VCs like Accel and Creandum. We're a Mastercard principal member and a licensed financial institution, passported across Europe.
We have a hybrid remote-work policy, with 100+ Swanees across offices in Paris, Berlin, with Barcelona on the way! Wherever you're coming from, come as you are! We're open to all kinds of people, from all walks of life. If you're excited about joining a European fintech adventure, Swan is the way!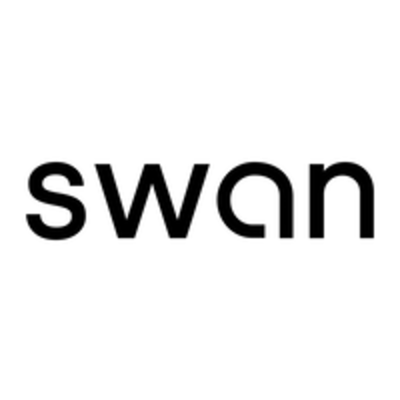 Visit the profile
Meet Stéphie, Chief Compliance Officer
Job description
Swan is looking for a Technical Customer Success Manager to join its operations team.
Operations are a key pillar to Swan's success. Their mission is to provide a flawless end-end customer experience. This team includes our Customer Success Managers, Technical Account Managers, as well as our KYC teams. These folks are all about customer obsession and making sure Swan offers the smoothest, most elegant BaaS experience out there!
As a Customer Success Manager, you will manage a portfolio of partners throughout their life with Swan. You will be an expert on Swan products and ensure that the relationship between Swan and its clients is a success from an operational point of view
✨ Your mission:
Customer relationship management/Customer Voice
Manage a portfolio of partners across Europe. You will nurture relations with our partners (customers), advise our clients on how to optimise product usage, provide solutions to different use cases and escalate feedback to our Product team.
Answering all questions about the product, processes and operational issues.
Understand our customer's needs, monitor key metrics on your accounts and initiate and follow up on action plans to improve customer satisfaction.
Identify and engage champions/client ambassadors, key contacts for each topic, and the Partner Ops structure
Maintain great relationships with existing and new partners
Training
Create training courses/pathways in collaboration with different teams (Technical Writer, Product team…)
Train our partner teams and improve our training
Portfolio management
You will be the point of contact for the partner's Ops (Support, CSM, Onboarding) and Product teams
Participate in live partner pipeline reviews
Analyse your portfolio and takes proactive actions to improve operations with partners (Continuous training, new process…)
Conduct Ops reviews
Effectively work cross-functionally across the organization to shape Swan's solutions to meet our partners' needs
Preferred experience
✨ You're a great match if:
2 - 5 years of experience as a Customer Success Manager in a start-up/scale-up or another fast-paced work environment
Technical skills: technical background / coding Bootcamp / experience with APIs
Ability to understand and articulate technical concepts, and translate them into industry- or business-relevant terms
Passion for startups, new technology businesses and Fintechs
Flexibility with changing requirements in an evolving and fast-paced environment
An experience in an international / European environment would be a plus
Strong interpersonal skills, excellent team player and fun to work with
Our ideal teammate: Empathetic. Skilled. Frank. We love to challenge each other, and we leave our egos at the door
Excellent working abilities in English and French.
Speaking German, Spanish, Italian or Portuguese is a plus
It's okay if you don't tick all the boxes — don't let imposture syndrome prevent you from applying! 🙌
About Swan
✨ Perks of being a Swanee:
ESOP packages available 😊
Flexible remote policy, ask us about it!
The best health insurance: Alan 🦭
Swan encourages you to have fun staying fit, thanks to partnerships with Classpass & Gymlib.
We respect your lunch break. Mid-day free-time is sacred and our French office even provides a Swile card to cover your meal on work days. 🥪
Twice a year we go somewhere gorgeous (a chateau, a mountain) where we reconnect, deep-dive into big topics, and relax.
This isn't a perk, it should be the rule, but diversity and inclusion are important at Swan. We're working hard to get better every day.
✨ Our values:
Be human: Be straightforward, transparent, and sincerely care. It's all about integrity and doing the right thing.
Ambition: We're in this for the long game. We want to transform the entire market, and be the engine for Europe's next tech champions!
Collaboration: We believe in the power of collective intelligence. We love to challenge others' ideas and be challenged in return. May the best ideas win.
"Move fast, don't break things": If we must choose between security and going fast, we choose security. We are in banking, after all.
Make everything simple: Simplicity.
Recruitment process
A 30-min video call with Amélie, our Talent Acquisition Manager, to get to know you, understand your career expectations and answer your questions
A case study and an interview with Guillaume, our Lead Ops
An interview with Arthur, our Head of Business Account Management and Thomas, our Head of Ops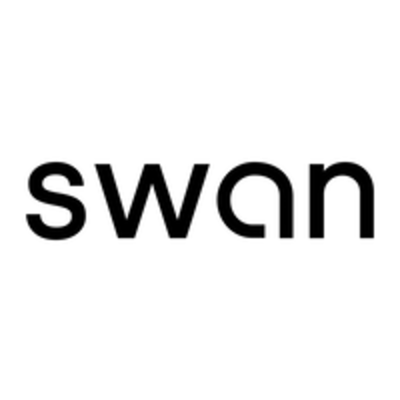 Swan
Interested in this offer?
Questions and answers about the offer