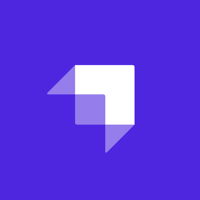 Strapi
Developer Advocate
Permanent contract

 

Starting date:

 

Possible full remote

3 years of college

> 2 years
The company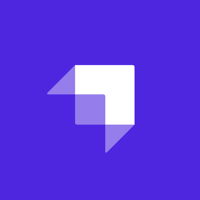 Strapi
Software, SaaS / Cloud Services

From 50 to 250 employees
The job
Developer Advocate
Permanent contract

 

Starting date:

 

Possible full remote

3 years of college

> 2 years
This position was filled!
Who are they?
In the digital age, content rules.
Production and distribution have shifted from the few to the many. We have all become the media, the media has been marginalized and brands are now broadcasters.
Everyone has a story to tell or something to sell. A need to create and connect, post and publish, showcase and share.
So, say hello to Strapi! They exist to fuel the world's creativity and productivity
by unleashing the power of content.
So they've built the next generation CMS that does exactly that. Across the full lifecycle and the entire stack.
It's open-source. Javascript. Headless. Community first. And free. And will stay that way. Forever.
Job description
Strapi, the most flexible and extensible open-source headless CMS on the market, is providing advanced backend functionalities for websites and apps built with the JAMstack. Strapi supports most databases, both REST and GraphQL API and is designed to work with the most popular front-end frameworks including Gatsby, Nuxt, Next.js.
Headquartered in Paris, Strapi has raised $4 million from Accel, Stride.vc with the participation of Notable angel investors and open-source experts such as Solomon Hykes (Founder of Docker), Guillermo Rauch (Founder of Next.js and Zeit.co) and Eli Collins (Ex-CTO at Cloudera). To learn more, visit strapi.io
We're looking for a Developer Advocate to help grow our developer community worldwide. As our first Developer Advocate, you will focus your activities on adoption, education, enablement in collaboration with both our product and marketing teams. You'll support our developer community through scalable tutorials, speaking engagements, and community programs to enable contribution, collaboration and mentoring activities.
Deliver compelling presentations, product demos, sample solutions, technical blogs, and discussions to drive adoption of Strapi.
Identify product gaps and opportunities to better serve our developers. Synthesize the insights into clear and concise recommendations for our product team.
Gain industry recognition and credibility as a regular attendee, panelist and speaker at technology conferences, trade shows, and meetups.
Maintain a strong and credible presence in social media channels meaningful to developers
Scale, extend and drive the global expansion of existing community-focused programs, for example, Hackathons, User Groups, Meet-ups, Community, and Javascripts events.
Build relationships with community enthusiasts in the field to improve the experience of the open-source developer community and produce relevant one-to-many educational resources.
Share standard methodologies and help build a best-in-the-industry Advocacy organization.
You will track and improve important community engagement metrics. This might include the size of the developer community, the adoption of specific initiatives, and the general sentiment and experience of developers when using Strapi.
Preferred experience
Bachelor's Degree in Computer Science or a related field, or relevant work experience
You are confident and comfortable presenting technical concepts to a variety of audiences large and small
You are a natural teacher and are passionate about helping others fulfill their potential
The ability to work cooperatively with, and gain the respect of, software developers
Experience writing code, contributing to, and understanding of the community mechanisms of open source projects
Familiarity with Headless CMS and the JAMstack or JavaScript ecosystem
Strong customer focus, ownership, urgency, and drive
Willing to travel to conferences, meetups, and other events
You are experienced in JavaScript (and possibly React or graphQL)
Recruitment process
Call
Test
Reference calls
Fit meetings
Closing meeting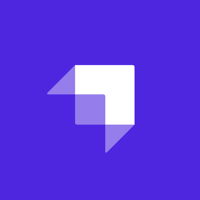 Strapi
Interested in this offer?
Questions and answers about the offer
Add to favorites

Share on Twitter

Share on Facebook

Share on LinkedIn