Stellar
Advertising, Public Relations, SaaS / Cloud Services
Brussels, Copenhague, Madrid, Paris

Stellar is composed of several teams that are mainly divided around its 3 solutions:
STELLAR SAAS:
Product, UX/UI
IT
Customer Success
Sales Business Development
STELLAR AGENCY:
Influence & RP account management
Social Media account management
Sales Business Development
STELLAR TALENTS:
Strategy
Talent Management
Social Media account management
Sales Business Development
All of these teams are supported by the MANAGEMENT and HR & FINANCE departments and have their solutions enhanced by the MARKETING & COMMUNICATIONS team composed of marketing, social media and content experts.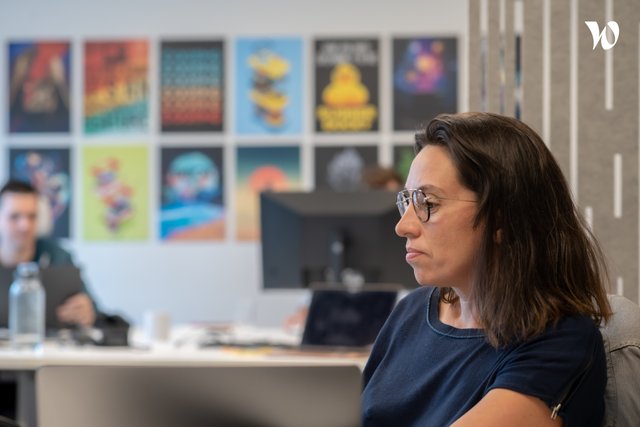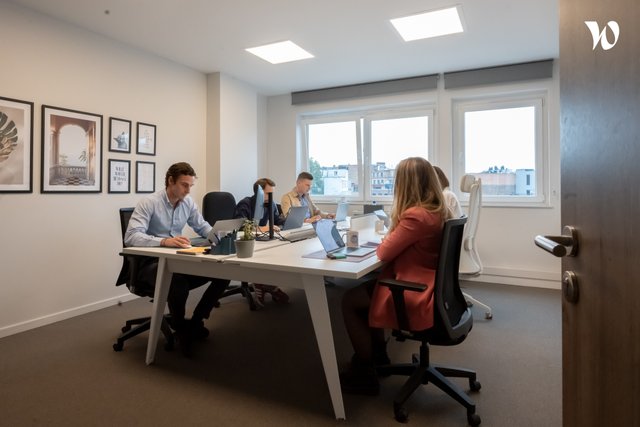 MARKETING & COMMUNICATIONS

5%
Stellar's IT team is composed of ten people and includes different profiles:
Developers, backend and frontend
UX designer
Devops and scrum master
Tech lead & Architect
But also:
A product manager
Customer Success specialists
All team members work on Stellar's SaaS product and focus on a set of features to help marketers better analyze influencer profiles and their content, especially when working with brands.
"

Stellar is a growing company, with opportunities in many areas of expertise and IT projects: architectural evolution, application and data, data analysis, AI and Machine Learning, continuous adaptation to the novelties of social media.

"
The Stellar Agency team is composed of ten people divided between Brussels and Paris to offer a range of services around influence - our core business - in France, Belgium and the Netherlands:
Influencer campaigns
Press relations campaigns
Social media management
Talent management
The team is composed of:
Influence, PR and Social Media Strategists
Account et Campaign managers et executives
Social Media et Community managers
By combining our technology with a team of passionate experts, we help brands collaborate with the right influencers and launch creative, effective and ROI-rich social media campaigns. From creating the creative concept to reporting the results, we ensure that we deliver campaigns that meet their goals, while staying within their budget and brand DNA.
"

Thanks to our team of experts and our partners, we ensure that our creative concepts are integrated or extended to the global communication strategy of our clients while being consistent with their DNA, their expectations and their objectives.

"

Ludivine, account manager

Stellar's Sales and Business development team is composed of a dozen people working on the three Stellar solutions.
The team dedicated to selling Stellar's software is composed of 8 people divided between Brussels, Paris, Copenhagen and Madrid to meet the needs of the many markets in which we are present in Europe, America and South Africa.
The team dedicated to selling Stellar's services, currently includes 2 people working from Paris and Brussels, to execute services that are currently provided exclusively available in France and the Benelux region.
Whether working from home or in face-to-face, the Stellar sales team is driven by a constant desire to remain competitive and a leader in our markets while remaining attentive to the needs of our clients. All team members have a deep understanding of the Influencer Marketing and Digital sectors, which allows them to understand the needs and challenges of their prospects and clients, and thus, to always offer them the right solutions.
"

What's really exciting is to discover the needs and challenges of the prospect and offer a truly adapted solution, which can range from finding the right influencers to campaign reporting. So it's a real mix of consulting and business development.

"
The Customer Success team
The Customer Success team is part of Stellar's SaaS division and supports customers on a daily basis. 3 major pillars:
1 - Support:
Helping prospects and existing customers, answering their questions and solving their problems via 3 channels: Phone, Chat, E-mail
2 - Education:
Ensure that customers understand Stellar and use it to its fullest potential: Training sessions, FAQs, Tutorials
3 - Communication:
Ensure that customers are informed of new features and enhancements: Newsletter, Banner Notifications