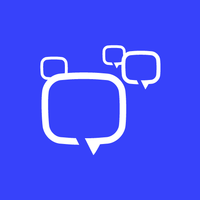 Sociabble
US Customer Success Manager (M/F) Paris or Lyon
The company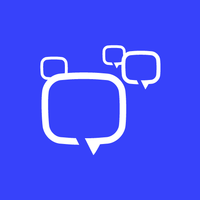 Sociabble
SaaS / Cloud Services, Marketing / Communications

From 50 to 250 employees
The job
US Customer Success Manager (M/F) Paris or Lyon
Who are they?
What if companies had informed, engaged, and influential employees sharing their experiences across social media?
This is the challenge that Sociabble has been addressing since 2014 by launching a SAAS platform for internal communication, employee advocacy, and employee engagement. We wanted to reconnect and reengage employees so that they can share a common vision with their company.
8 years later, Sociabble is used in more than 180 countries and by international industry leaders such as Coca-Cola, L'Occitane, Primark, Publicis Groupe, Criteo, and Vinci Energies.
Sociabble was founded by two true pioneers of the Internet, Jean-Louis Bénard and Laurent Gauthier. Entrepreneurs and investors for more than 25 years, they built the company by using the best practices of SAAS organizations while developing a strong bootstrapping culture. Sociabble is often identified by software analysts as one of the best solutions on the market today.
Simplicity, kindness, respect, fairness, and trust are the values ​​around which the company has developed. The teams consist of a mix of experienced and junior professionals, to facilitate day-to-day learning through mentoring.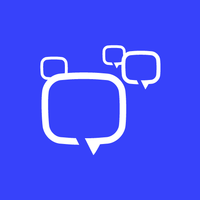 Visit the profile
Rencontrez Jean Louis, CEO & Founder of Sociabble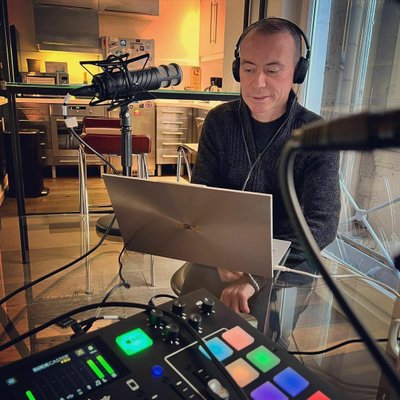 Rencontrez Alexandra, Product Marketing Specialist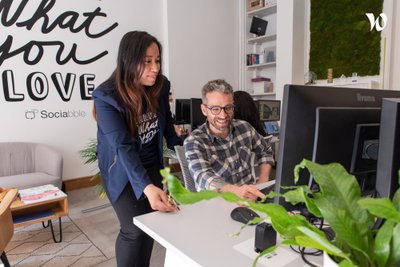 Rencontrez Brendan, EMEA & North America Sales Director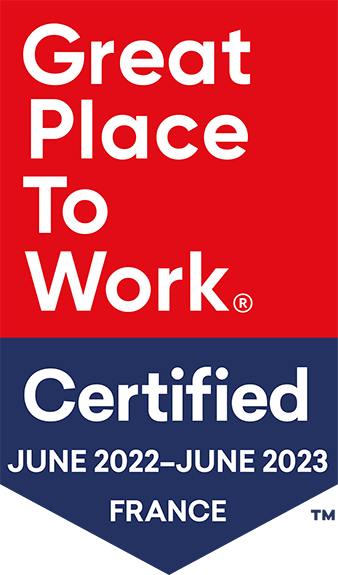 Job description
The mission   
In charge of ensuring that the US customer experience runs smoothly, you will be their designated contact; you will be at their side and advise them throughout the implementation of their projects, and in the achievement of their objectives.  
This position, which is a great opportunity to learn and evolve in a digital, dynamic, and friendly environment, is organized around two main axes, defined as follows:  
Guidance and advice to our customers:  
Develop a relationship of trust with project managers and sponsors (communication department, marketing, HR, etc.)  
Help to build the "success plan" of projects, beginning with the implementation of the solution,continuing through the project's duration  
Facilitate "Customer Success" training sessions and workshops  
Follow the project on a monthly basis by being proactive with your customers, sharing good practices and feedback  
Renew and grow your customer portfolio  
Project management:  
Manage the project's launch schedule by ensuring a timely deployment  
Coordinate relationship with internal technical teams during deployment  
Monitor the project in "run" mode to ensure the achievement of the client's objectives  
Represent your customers with the Product Team to develop new features  
Participate in the implementation of transversal projects aimed at improving the internal organization of the Customer Success Team at Sociabble.  
Working from France with clients in the US, you will have to adapt your  work schedule in order to collaborate properly with them.
Additional Information
Other Perks :  
Teleworking policy 
Elaborated Onboarding 
CSR initiatives 
Shared values (humility, benevolence, excellence) 
A global-week every semester 
Internal initiatives: sport, after works, sharing, and discovery. 
Transportations, meal vouchers, CSE …  
Health care support  
Recruitment Process: 
30-minute call with HR 
1,5-hour Written test   
1,5-hour interview with HR and CCO
1-hour simulation with HR, CCO, CEO
Important information before applying:  
Permanent Position  
Based in Paris 
Visa sponsorship
All your information will be kept confidential according to EEO guidelines. 
Preferred experience
The ideal Candidate   
A US university graduate (with a focus in commercial, digital, or engineering fields), your previous experiences in related positions (Customer success, engagement consultant, change management consultant, Account Manager) have given you the social and technical tools for performing in a fast pace environment with C-level renowed US clients.   
You are a native english speaker 
You have excellent relationship-building and  interpersonal  skills  that  allow  you to adapt easily to different interlocutors (HR Director, Director of Communication, etc.) and manager multiple projects simultaneously.   
You are thoughtful and attentive,  which  enables  you  to  understand  the  needs of your clients. 
You have a great sense of service, a good sense of analysis and synthesis.   
You are pro-active, rigorous, organized, and have an eye for details. 
Enthusiastic and curious, you have a taste for challenges.  
Essential affinity & Knowledges to apply:   
- New technologies, the world of SAAS and digital transformation.   
- Internal communication, social networks, and community management.  
Essential experience to apply:   
- Managing multiple projects simultaneously  
- Using basic planification standards (Gantt, etc.)  
- High Touch portfolio management  
The perfect match?  
You will thrive at Sociabble if … 
You have a strong taste for new technologies, the world of SaaS and digital transformation, and wish to practice in a constantly evolving environment. 
You are looking for a job with strong responsibility coupled with freedom of initiative and would like to get involved in an ambitious project. 
You wish to participate in an adventure and grow with an ambitious and benevolent team with globally recognized companies to ensure their satisfaction on their projects. 
You like international, transparent environments where everyone can learn and be heard. 
Questions and answers about the offer
Add to favorites

Share on LinkedIn

Share on Facebook

Share on Twitter