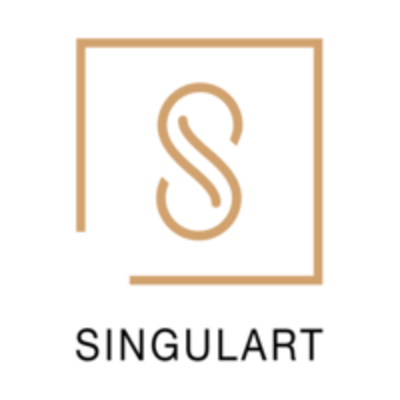 SINGULART
Customer Care Representative (Internship - US Market)
Experience:
Not specified
This position was filled!
Who are they?
Founded in 2017, SINGULART is an online art & design gallery dedicated to helping artists and designers take on the international barriers of the art market. Today, our team is composed of 94 people and 25 different nationalities, what a journey in 6 years!
In November 2021, we secured a €60 million SERIES B fundraising, the most successful in the history of the cultural sector! What a journey in only 6 years and with so many more challenges to come! On a daily basis, we work hard to strengthen our mission: empowering artists and designers and connecting them to art lovers around the world!
Our motto? Moving the world with creativity
Our goal? To put creators at the center of our society, to help art lovers in their artistic discoveries and finally to make the art market more transparent and accessible.
Why? Because we believe in the power of creativity. It opens minds, brings beauty to our life and cultivates peace.
Driven by a human mission, we share diversity and equity in our DNA. We value collaboration and innovation. Caring for our people is at the core of what we do, we want them to grow so we provide equal opportunities for all. We believe that all together we are able to move forward, so join our creative, international team and let's empower artists and designers together!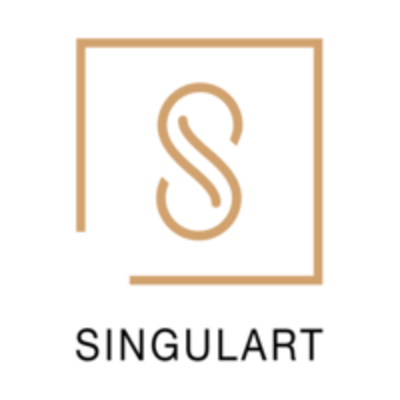 Let's go!

Job description
Founded in 2017, SINGULART is an online art gallery dedicated to helping artists brave the international barriers of the art market. On a daily basis, we work to promote talented artists from 120 countries and sell their work to collectors around the world.
SINGULART was born from the meeting of three enthusiasts: Denis, Véra and Brice, the co-founders. Their desire to create an ambitious and passionate collective at the service of artists brought them together.
In 6 years of existence, SINGULART has become the leader of the art market in Europe and this is only the beginning.
In this context, we are looking for smart, process-organized, customer-focused individuals to make our clients super happy within our Customer team.
Your responsabilities:
Managing all post-sale communication with your clients 
Keeping up to date on all post-sale tasks and proactively reaching out with regular updates to accompany clients
Apply the right tone of voice in each situation regarding our quality standards: whether the customer is happy or angry, you respond to their emotions with empathy and professionalism
Work closely with Sales and Logistics teams to anticipate issues and create a seamless experience
What we look for:
Fluent in English, additional language(s) a strong plus (Italian, Spanish, Japanese, Chinese)
You have a taste for customer relations
You have at least one experience working with US clients
You have a professional and positive communication style
You adapt to change and are comfortable with ambiguity
You show initiative and seek to identify areas of development
You have a team spirit
You have a strong interest in Art/Luxury sectors
You're familiar with IT tools - CRM knowledge is a plus
The process:
First interview
A business case
Final interview with Rebecca, our Team Leader
Why Singulart?
You join a great startup with strong growth (fundraising of 60 M€ in 2021)
You will actively contribute to the success of a project in its seed phase, while benefiting from the resources and security of SINGULART
Location: Our office is located in Le Marais. You will work in the heart of Paris and easily access everything.
Diversity: 25 nationalities among 94 people. We celebrate it all year round with specific events dedicated to all the different cultures (Chinese New Year, Italian cooking lesson,..)! 
And Parity: 55% of our employees are women! We also try to be more inclusive in our Tech Team by creating partnerships with 50inTech or Ada Tech School! For Women's Rights Day, we dedicated an entire week to the subject with conferences and debates.
Remote Policy: We value your work life balance and therefore created an official charter. We propose 2 days remote and 3 days per week at the office after 3 months in the company.
Come as you are: We are not all Nirvana fans but we definitely believe that it's through difference that we can grow so let's start by being YOU!
Boost your career: In a hypergrowth environment things change so fast and everyone can propose initiatives and has the possibility of evolving rapidly. 
Wellbeing at Work: Your wellbeing counts! We propose a Gymlib program, fresh fruits twice a week, webinars on how to handle remote working or the mental workload or even piqueniques when the sun is shining!
Discover art with us: We provide different training on art throughout the year. We organize each year the visit of a specific museum: Fondation Cartier in 2019, Fondation Société Générale in 2020 and La Bourse du Commerce for 2021 and Art Deco Museum for 2022 !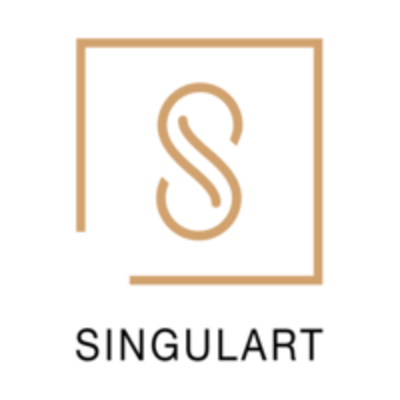 SINGULART
Interested in this job?
Questions and answers about the job