The company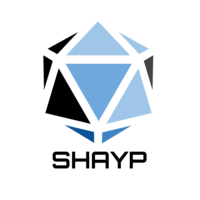 Shayp
Artificial Intelligence / Machine Learning, FinTech / InsurTech, SaaS / Cloud Services

Less than 15 employees
The job
Junior Sales Representative BtoB BeNeLux H/F
Permanent contract

 

Etterbeek

Partial remote authorized
About
Everyday, 35% of distributed water is lost in homes, buildings and infrastructures. With their technology installed in less than 5 minutes, Shayp instantly assesses water leaks in real-time and dispatches maintenance efficiently to drive down costs.
Shayp is a fully integrated service that helps building managers, homeowners and insurers eliminate leaks and related damages. They keep properties safe and water bills under control. Since water is for life, it's their responsibility to save it.
Job description
Shayp is a fast growing technology startup that helps private and public organisations drive down water water consumption and generate savings by better addressing leakages and discrepancies in their buildings.
We're looking for passionate people to join our exceptional team as a Junior Sales Representative. Are you a closer who wants to actively contribute to a startup's growth? Do you enjoy helping customers with a product and service that is meaningful and impactful?
Over the next 12 months, we are looking to speed up our expansion in Benelux and France, and moving across Europe. As such, we are looking for a Junior Sales Representative that rocks for Benelux. You will be part of the Sales & Customer Success team and report directly to the Head of Sales & Partnerships.
You are eager for Sales, a seasoned closer, a team player and at the same time would like to concretely act for our planet : check our offer !
Responsibilities & Missions:
Develop your Sales & Bus Development plan in a specified sales territory (market analysis, channels…)
You are responsible for achieving the objectives in your own region. You will manage an existing portfolio of customers (20%) and you will also expand (80%) the current sales (direct & indirect sales). To do this, you will closely collaborate with the lead generation team to identify relevant strategic outreach campaigns to be launched (calls, emails, social selling, etc) to make sure that your sales pipeline is always full of qualified leads
Screen the market to identify relevant distributors to set-up partnerships
Identify and attend targeted events/seminars
Building a relationship with your customers
Be a true ambassador for Shayp, keep an eye on new market developments, work proactively with the Sales & Customer Success team, and represent professionalism and quality
Achieve organizational goals, meeting quotas, and team objectives
Preferred experience
Experience and qualification:
Highly revenue driven with outstanding demonstrated sales performance
Minimum 2 years of sales experience in B2B
Proficiency with CRM
Languages : fluent in Dutch and French mandatory - good command of English or German is a plus
We look for someone who
Have a positive attitude and are passionate about helping customers be successful
Are naturally curious, love learning, and wish to build a solid career in tech sales within our company
Are driven, self-motivated, result oriented, and have a fantastic work ethic
Are eager to develop and close deals - you are a doer
Are team-player
Are goal focused - used to work with sales objectives
get things done and take initiatives, comfortable working in a fast-paced work environment
is an unparalleled networker that genuinely inspires trust and professionalism
is used to handle customer expectations and objections with diplomacy
Bonus Points for candidates who have…
Had an experience in Greentech / public sector sales or Property Technology / Real Estate
Worked in the BeneLux
Gained some experience in Indirect selling and partners search
Worked in a startup or started your own business/project; even if it crashed and burned, we want to hear about what you learned from the experience
Personal ambitions, whether it be winning a world class League of Legends championship or becoming a certified yoga instructor; we want people who will add their interests and experience to our thriving culture.
This is a full-time role with flexible hours. We're passionate about our people and our culture - we do everything we can to make sure we have an inclusive environment for all and are focused on taking care of eachother.
On top of flexible hours, remote working and an exciting startup environment, we're offering a competitive compensation of salary and benefits.
When and where
We are based in Brussels (authorization to work in UE is a prerequisite) - flexible home-working
Start ASAP
Recruitment process
What you'll get
A chill and goal-oriented atmosphere in Brussels
Coaching, empowerment and hands-on experience
The opportunity to leave make the difference as part of our growing team
Competitive salary package and benefits
Applying? Super ! Make sure you:
send to your CV and cover letter with a lot of motivation
tick the boxes of all the "must" skills or experiences listed above (please note that applications of candidates that do not speak Dutch fluently will be automatically disqualified for that particular position)
Questions and answers about the offer
Add to favorites

Share on Twitter

Share on Facebook

Share on LinkedIn
We thought these articles might interest you
Get inspired with this selection of articles