Seyna
Senior Product Manager
Permanent contract

 

Paris

Partial remote authorized
The company
Seyna
Artificial Intelligence / Machine Learning, Insurance, FinTech / InsurTech

From 50 to 250 employees
The job
Senior Product Manager
Permanent contract

 

Paris

Partial remote authorized
This position was filled!
Who are they?
Seyna's vision is bold - we are building the infrastructure enabling any company to create, sell and manage insurance. We operate both the insurance product (just like other insurers) and the software, all in one platform. Selling and managing insurance should be as easy as using Stripe to collect payments or AWS to host your website (find out more here).
We can (and will) achieve it if our technology is best in class. To make it happen, Seyna is looking for a Senior Product Manager. Join us to invent and build the future of insurance !
We are tackling hard user problems, which require world-class product management. There is a lot to build. We're looking for a Product Manager who can own a part of our Product and build market-defining solutions for it.
We're off to a great start. Our founding team includes experienced leaders from insurance and high growth technology companies. Seyna raised 47M€ total investment from Global Founders Capital, White Star Capital, Elaia, Allianz and La Financière Saint James… Our clients already include large brokers (Verspieren), fast-growing insurtechs (Garantme) and major distributors (FNAC, ElectroDepot).
Now we need you !
Visit the profile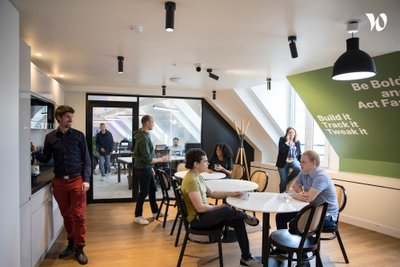 Meet Jean, Chief Insurance Officer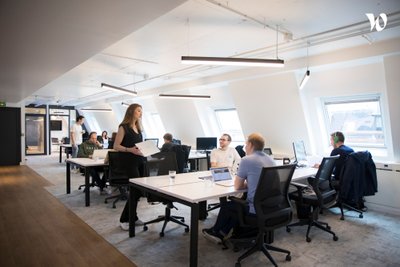 Meet Guillaume, Chief Technology Officer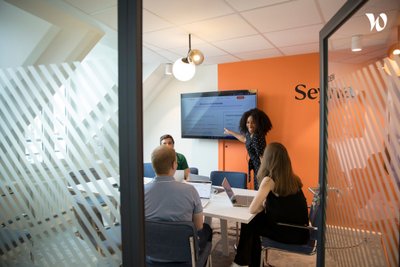 Job description
What's a Senior Product Manager, at Seyna ?
As a Senior Product Manager you will own one of Seyna's products. We have one global platform, with all the tools needed for insurance professionals to operat. This SaaS platform is divided into several products, each with one Senior PM:
Seyna Policy Management (a kind of specialized "CRM" for insurance brokers)
Seyna Claims - a claims management system
An accounting product to automate payments and data-exchanges within the industry
A software for insurers, to launch new insurance products, manage risk etc…
You will have a squad (team composed of a PM (you!), a Product Designer, an engineering manager and software developers). Our ambition at Seyna is to create 4-5 squads for developing our vision and product. Today, we' have got 3 squads running.
Your mission will be to (non-exhaustive list) :
Contribute to Seyna's success and vision
Define Seyna's roadmap for your Product (priority management)

Execute the whole product cycle:

user research,
writing specs,
designing wireframes,
tracking development,
QA,
evangelizing the finished product …

Collaborate and manage your squad, to make sure the roadmap moves fast and is delivered with high standards
Preferred experience
What we hope you have
5+ years experience as a product manager. Meaningful stints in product research or design, software engineering, and/or sales or marketing are a plus
You have built products, not just improved existing products. You are a builder
Big bonus if already at a platform company, with exposure to data applications and integrations
Proven ability to collaborate cross-functionally. You are comfortable with all the functions (product, engineering, sales, accounting, marketing, legal etc…), and they love you too
Excellent communication skills, in french and in english
Deep understanding of technology, with a proclivity for simplicity
Proven record of shipping features on time and on budget
Flexible and focused on solutions
A head for experimentation, measurement, and data-driven decision-making
Proven understanding of, and empathy for, business people. Show us your off-the-charts customer satisfaction scores
Organized and self-sufficient
What you'll get from us
A terrifically compelling opportunity of building from scratch an entire platform ecosystem
A very fast growing company, which already generates real revenue
An environment of radical transparency, open access to all the data, and collaborative colleagues
Market salary and stock options, in a high growth, well financed, insurtech
A remote friendly environment (Full office, Hybride mode or Full Remote)
A tremendous amount of autonomy and responsibility
Seyna
Interested in this offer?
Questions and answers about the offer
Share on LinkedIn

Share on Facebook

Share on Twitter