Schoolab it's :
Over 200 employees on 3 continents (Paris, San Francisco and Ho Chi Minh City)
8 departments at the service of our business (Projects and Open Innovation, Business Development, Digital and support functions)
2 complementary subsidiaries: RaiseLab (open-innovation collaboration between startups and corporate companies) and MoHo (based in Normandy and dedicated to digital and environmental transition)
More than 250 partner companies (including more than 75% of CAC 40 companies)
The values shared by our ecosystem are :
Trust
Collaboration
Entrepreneurship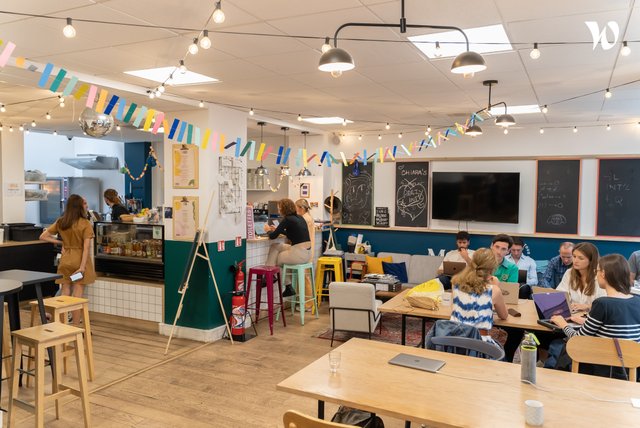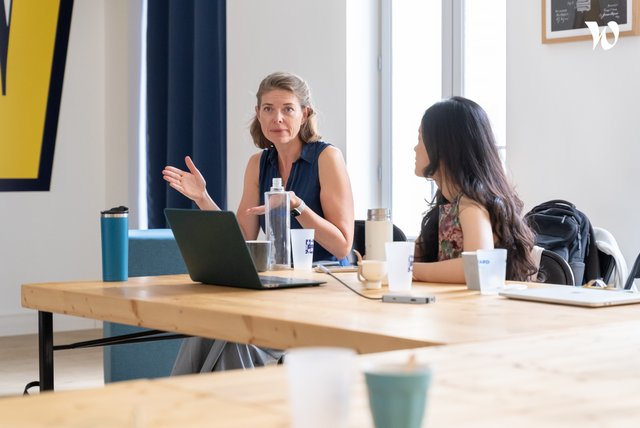 Schoolab International

13%
Key numbers
40%

The percentage of former employees who have created a company
MoHo's teams & RaiseLab - SL Group

MoHo's teams are at the same time a unique place in France dedicated to positive impact, innovation and a multi-company program dedicated to the environmental and social transition ecological and social transition.
RaiseLab's teams bring to life the collaboration between startups and large corporations on a daily basis: The Consulting team through open innovation missions for its corporate clients and La Maison RaiseLab team in the animation of an exceptional place in the heart of Paris.
"

Schoolab, MoHo and RaiseLab are part of the same entity called SL Group. These 3 brands address topics of collaborative innovation, open innovation, design and ecosystems to create impact.

"

Every day, our teams create new ideas, products and services in a collaborative and entrepreneurial spirit. Always ahead of the curve in innovation methods and at the center of corporate, startup and academic ecosystems, Schoolab's Open Innovation and Project teams are accelerators of positive impact.
"

Every day, our teams create new ideas, products and services with a collaborative and entrepreneurial mindset. At the center of corporate, startup, and academic ecosystems, the teams are accelerators of positive impact.

"

Marjorie, Directrice Open Innovation

Schoolab has been based in Ho Chi Minh City since 2018. Ultra focused on positive impact, it carries impact innovation programs and projects across the South east Asia region.
"

We are a collective of change makers. We work alongside local and international organizations to support them in their transitions to a more sustainable and inclusive model.

"

Ngan, Cheffe de Projet Impact @Schoolab Vietnam

Schoolab in San Francisco has existed since 2015. It is responsible for developing innovation methods and themes for the entire group. The team is developing several open innovation programs with students in collaboration with UC Berkeley.
"

The best part of my job is that I get to work with an international team of talented and very smart people who are committed to making a positive impact in the world."

"

Schoolab's Digital Team designs and develops Schoolab's websites and SaaS platforms in close collaboration with our teams, clients and members of our student and startup communities. The team is also in charge of Schoolab's internal digital organization and management.
This unique positioning allows each member of the team to contribute directly to the success of our Open Innovation and Project programs to move the lines on our positive impact missions.
"

Schoolab's Digital team conceives, designs and develops Schoolab's websites and SaaS Platforms in close collaboration with our teams, clients and ecosystem. This unique positioning allows each team member to contribute directly to the success of our programs to move the lines on our missions."

"