Remote working
All our employees can work outside of their main residence (in France or abroad) for up to 4 weeks per year.
Schoolbar
A restaurant in the company, 2 great chefs who tickle our taste buds every day with homemade dishes, local and seasonal products.
Community
With its rich ecosystem (entrepreneurs, students, employees, experts), Schoolab regularly organizes events to bring the community together and create bonds.
Entrepreneurship
To support positive impact projects, Schoolab has set up a rebound charter that allows certain employees with a long-term commitment to launch a mission-based company. Schoolab is committed to supporting them and facilitating their exit to develop their business.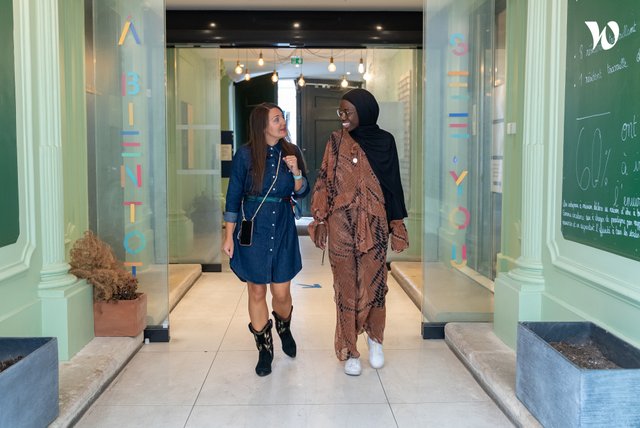 key numbers
7 major team meetings

throughout the year (weekly, monthly, annual)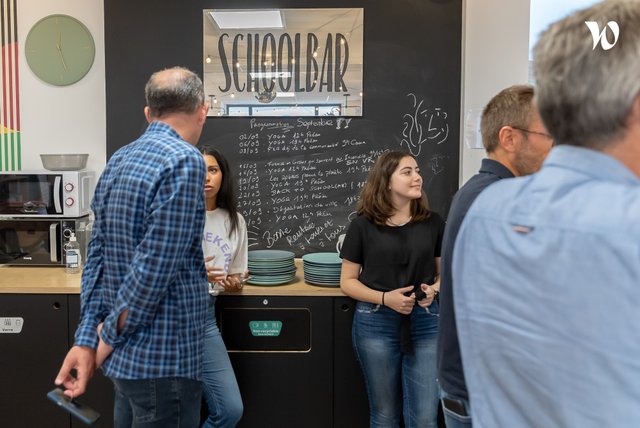 Team rituals and events
To bring our culture to life and embody it, we have major events that punctuate our team life throughout the year:
Good Morning Team: Every Friday morning, we review the week's progress by team and share company news. Each week, we have a specific theme: feedback on a project, English Breakfast with the international team or a guest speaker from the Schoolab ecosystem. North Star Meeting: This is Schoolab's town hall meeting, every 6 weeks the whole team meets to share results and update the company's vision.
Green Days: Once a year, Schoolab brings together all the teams (international, MoHo, Raiselab) for 2 days in the countryside. The goal is to exchange ideas outside of the professional framework in order to move forward together on the company's vision and to share convivial moments (team building, sports, parties, group work...)
Open Schoolab: An exceptional event that we organize once a year in our premises. The whole team as well as our clients, partners, residents, families, friends and neighbors are invited!
Our 3 parties of the year: Summer party (early July), Back to School Party (September), Xmas party (December). This spirit of sharing and conviviality is a foundation of our culture.