Sanofi
Global Analytics Marketing Mix Optimisation Lead All Gender
Permanent contract

 

Gentilly
The company
Sanofi
The job
Global Analytics Marketing Mix Optimisation Lead All Gender
Permanent contract

 

Gentilly
Who are they?
At Sanofi, we pursue the miracles of science to improve people's lives. In France, more than 20,000 passionate men and women tirelessly push their limits to transform the practice of medicine and improve patient health with drugs and vaccines.
The desire to advance science is our strength. We want to improve the health of populations and find new solutions for patients by combining scientific progress and advanced technologies.
In France, we provide more than 400 drugs, vaccines and health products, including 18 vaccines and more than 200 drugs of major therapeutic interest.
Sanofi's roots are anchored in France where most of the Research and Development is located. In the French medical research landscape, we hold a central role and actively participate in the construction of a dynamic health sector.
To contribute to the world of tomorrow, three commitments guide our actions: access to care for the most vulnerable, inclusion of all through work and preservation of the planet. Nothing would be possible without the remarkable mobilization of our employees and partners.
Visit the profile
Découvrez Anna, Scrum Master - Accelerator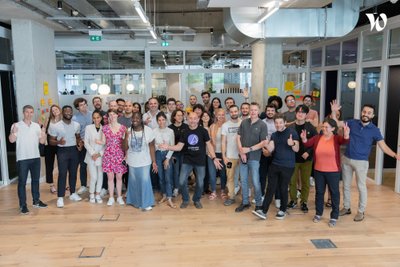 Rencontrez Emmanuel, Head of Accelerator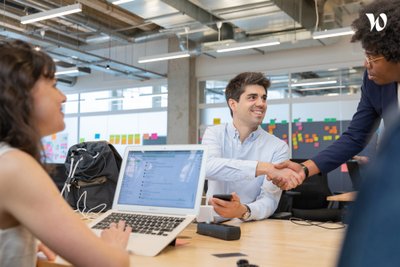 Rencontrez David, Product Owner - Accelerator
Job description
Le contenu du poste est libellé en anglais car il nécessite de nombreuses interactions avec nos filiales à l'international, l'anglais étant la langue de travail. 
Job title: CXA Analytics Marketing Mix Optimization Lead
Grade: L3.1 or L3.2
Hiring Manager: Gilles Moser
France Gentilly CSVB Campus
%80 remote working and 10% of travel expected
Job type: Permanent
About the job
At Sanofi Consumer Healthcare, we have one shared mission – we work passionately, every day, to 'serve healthier, fuller lives' now and for the generations to come.
In order to do so, we strive to act as a force for good by integrating sustainability along our business and employees' mission and operate responsibly from both a social and environmental point of view.
Everything we do is centered around people's interests – our consumers, our customers, healthcare professionals, and our employees – across the world.
We are building loved brands that serve 1bn consumers worldwide, through our key platforms: Allergy, Physical & Mental Wellness, Pain, Digestive Wellness and Cough, Cold & Flu.
We aspire to become the best Fast Moving Consumer Health (FMCH) company In & For the world and we aim to build a work environment where people can thrive, grow, enjoy and be at their best.
Our Team
The CXA Analytics is a global and fast-growing team with seasoned leaders in business intelligence and advanced analytics. Its purpose is to foster a culture of data-driven decisions bringing the outside-in with a unique access to rich-data on market sales and consumer purchase decisions. Our mission is to empower decision makers to make the best choices on marketing strategic allocation and tactical execution. This is achieved by building powerful and timely visualizations of market sales/share developments, quantifying marketing drivers sales uplift & ROI, using unlimited power of algorithm to identify optimal scenarios, and building predictive models to anticipating future sales.
Main responsibilities
The CXA Analytics Marketing Optimization Lead will be responsible for the advanced modeling techniques and business recommendations to optimize media, digital, trade, and sales force strategic resource allocation & effectiveness.
Own & develop short-term sales forecast models (trigger) to automate digital buying decisions
Support roll-out & enhance latest automated internal marketing mix technology
Support the entire marketing mix optimization program
Collect user feedbacks on capabilities and provide a clear brief to digital & data teams
Work closely with data engineers, scientists, front-end developers to implement enhancements
Interpret and translate analytics output into decisive business recommendations
Influence decision makers to ensure business recommendation are acted upon
Provide consistent updates to management on capabilities and business actions taken/gains
Support on-going translating business needs into new cutting-edge advanced analytics capabilities
About you
Experience: Prior modelling experience in sales forecasting and marketing mix dealing with storage of multiple data sets from various sources, data accuracy checks & workflow automation, model robustness & predictivity, translation of outputs into business insights & recommendations
Soft skills: leadership, ability to listen, collaboration, fluency in both technical and business languages, data-driven culture, rigor, and ownership
Technical skills: Excellent knowledge of MS suite (XLS, Power BI, Teams) and python language and DS main libraries (NumPi/SciPI, Phrophet), SQL and Snowflake a plus
Education: BS degree or higher (or equivalent), Master's degree in a quantitative discipline (e.g., data science, statistics, applied mathematics, or economics) is preferred
Languages: English
Pursue progress, discover extraordinary
Better is out there. Better medications, better outcomes, better science. But progress doesn't happen without people – people from different backgrounds, in different locations, doing different roles, all united by one thing: a desire to make miracles happen. So, let's be those people.
At Sanofi, we provide equal opportunities to all regardless of race, colour, ancestry, religion, sex, national origin, sexual orientation, age, citizenship, marital status, disability, or gender identity.
Watch our ALL IN video and check out our Diversity Equity and Inclusion actions at sanofi.com!
At Sanofi diversity and inclusion is foundational to how we operate and embedded in our Core Values. We recognize to truly tap into the richness diversity brings we must lead with inclusion and have a workplace where those differences can thrive and be leveraged to empower the lives of our colleagues, patients and customers. We respect and celebrate the diversity of our people, their backgrounds and experiences and provide equal opportunity for all.
As part of its diversity commitment, Sanofi is welcoming and integrating people with disabilities.
Questions and answers about the offer
Add to favorites

Share on LinkedIn

Share on Facebook

Share on Twitter