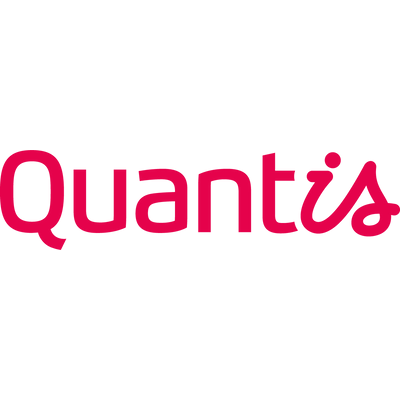 Quantis
Senior LCA Consultant
Education:
Master's Degree
This position was filled!
Who are they?
Quantis is a leading environmental sustainability consultancy pioneering approaches to solve critical environmental challenges. The group partners with major organizations across the globe who are serious about reducing their environmental impacts to future-proof their businesses and prosper in a new planetary economy. Quantis' unique approach combines deep environmental expertise, strategic business knowledge, and enterprise transformation skills to help organizations shape policies, practices and business models that align with the planet's capacity while building resilience, unlocking innovation, and optimizing performance. 
With offices in the US, France, Switzerland, Germany and Italy and clients around the world, Quantis is a key partner in inspiring sustainable change on a global scale.
Job description
With our ambition to help our clients use LCA-based tools (e.g. life cycle analysis, carbon accounting, footprinting, ecodesign…) to find the most suitable solutions, we continuously strive to strengthen the expertise of our teams in LCA. As a Senior LCA Consultant in France, here's a preview of what type of work your days will include:
Client project support: Provide coaching, mentoring, and support to other team members on LCA-related client projects, including deliverable quality checks and support to business developers on new project proposals or client discussions.
Direct client project work: Performing analytical role or project lead/project manager role and other types of client projects. This includes:
Performing LCA modeling or other analytical work, or project lead/project management role, depending on the project and the candidate's experience level.
Supporting/managing client interactions, such as project meetings/calls, etc.
Developing or supporting development of interim and final client deliverables.
Thought leadership: Developing and sharing Quantis thought leadership on LCA topics and trends; participating in relevant internal LCA-related initiatives or projects.
Training: Identifying needs, developing and delivering internal and/or client- facing training on key LCA topics.
Some logistics to consider
Location: Hybrid Remote (offices in Paris, 75002)
Job type: Full-time or Part-time contract depending on preferences
Optimal start date: as soon as possible
Punctual collaboration with other Quantis branches (US, Switzerland, Germany and Italy) via web-conferences
Ability to travel occasionally
Preferred experience
You're motivated to put your consulting and analysis skills to work towards our mission of building a sustainable future.
You're an experienced, curious, and organized sustainability consultant, a sharp scientific analyst looking for a big opportunity to work with top sustainability leaders and experts.
For 5-7 years, you've been sharpening your LCA analysis skills in a consulting, industry and/or academic context, performing, managing, interpreting and communicating on results and sustainability topics. Your deep expertise combines conceptual and practical knowledge.
You get excited about guiding global companies to understand and improve their environmental performance and collaborate on deploying actions to drive change in their organizations as well as to communicate credibly on their efforts.
You're a team player who works quickly, independently and on schedule. You know how to structure your own work and build relationships with teammates and clients.
You have strong experience with LCA modeling, using multiple tools, SimaPro, GaBi or OpenLCA.
You have a Bachelor's degree in engineering, environmental science or similar discipline. A Master's or PhD degree involving significant conceptual and practical use of LCA is appreciated.
You're fully fluent in English and French.
You have strong general quantitative and qualitative analytical skills.
You have a thorough understanding of sustainability topics, services, market needs relevant to Quantis.
You have demonstrated ability to coach, teach, and mentor others with your knowledge and skills.
You have the ability and affinity for supporting and managing multiple projects simultaneously.
You have demonstrated high levels of teamwork, interpersonal skills, attention to detail and quality, self-motivation, determination in managing complex analytical challenges and problem-solving skills.
You have a science- and metrics-based orientation, and a deep intellectual and business curiosity, combined with strong interpersonal skills and the ability to communicate complex information in clear, understandable ways to internal and external audiences.
Recruitment process
Phone screening (30 minutes) with a member of the Talent Team
1:1 (45 minutes) with the Hiring Point Person
Panel interview (1 hour and a half) and assignment
We are ready to make an offer!
Questions and answers about the job