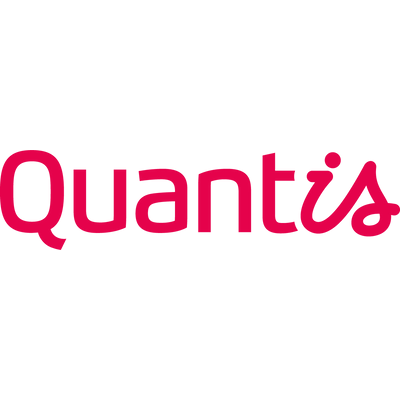 Quantis
Operations & Talent Lead
Experience:
Not specified
This position was filled!
Qui sont-ils ?
Quantis is a leading environmental sustainability consultancy pioneering approaches to solve critical environmental challenges. The group partners with major organizations across the globe who are serious about reducing their environmental impacts to future-proof their businesses and prosper in a new planetary economy. Quantis' unique approach combines deep environmental expertise, strategic business knowledge, and enterprise transformation skills to help organizations shape policies, practices and business models that align with the planet's capacity while building resilience, unlocking innovation, and optimizing performance. 
With offices in the US, France, Switzerland, Germany and Italy and clients around the world, Quantis is a key partner in inspiring sustainable change on a global scale.
Descriptif du poste
As Operations & Talent Lead, you will be an HR & OPS Business Partner to the French and German branches.
At the crossing point between support and business areas, you are responsible for ensuring that the local teams in France and Germany are successful and fulfil their mission in the best conditions possible. 
Together with a team of 4 people, under your responsibility, you will be accountable for operations & people practices and culture development, including staffing; onboarding and retention of talent; learning and development; employee experience; employee relations; performance management. 
Scope: 
2 countries (France, Germany)

+100 employees

Responsible for a team of 4 people (3 + 1 under recruitment)
AS AN OPERATIONS & TALENT LEAD, HERE'S A PREVIEW OF WHAT TYPE OF WORK YOUR DAYS WILL INCLUDE:
In close collaboration with the Branch Managing Directors of the two branches, the Branch Operations & Talent Lead is responsible for the flawless functioning of Consultants team in the branches. The Operations & Talent Lead will ensure the quality & efficiency of project delivery as well as the team development and work life balance.
To be successful in your mission, your direct management line is composed of 2 Operations Coordinators, 1 Talent Acquisition Manager, and 1 Talent Coordinator (currently under recruitment). 
Operations (50%) with the 2 Operations Coordinators
Organize and own the projects staffing process with the 2 Operations staffing coordinators based on available skills, seniority and consultant development path

Ensure efficient and healthy distribution of workload based on skills, competencies, aspirations, availability and work-life balance

Organize the team to ensure right proximity with consultants and regularly adapt to the business growth in the various expertise domains.

Provide objective data and business-driven KPI on workload management, project staffing, project financial KPIs and trigger necessary improvement actions, conducting change management to implement them with success

Make sure of the efficient monitoring of the workload of consultants ensuring a fair, balanced & relevant distribution of work/projects and finding solutions for overloaded or underloaded consultants
HR Business Partnership (50%) with the Talent Acquisition Manager and the Talent Coordinator
Act as an HRbusiness partner to the Managing Directors to identify talent needs (from employee value proposition to retention, engagement and development strategies) and to collaborate on solutions to achieve objectives

Support consultants on their development pathway

Propose needed recruitment in collaboration with the Branch Director, Branch and Global Community Leads, Talent Acquisition 

Participate in team hiring and onboarding in collaboration with the Global Community leads and Talent Acquisition

Ensure local implementation of the group talent strategies in the French and German offices linked to Quantis' global strategy, propose local initiatives and communicate France/Germany-specific needs to the Group Talent team

Support the people development/performance management strategy to ensure the performance of every person on the team aligns with Quantis' purpose, vision and global strategy

Collaborate with the Group Knowledge Management & Learning Lead to contribute to the implementation of the training and competency building plan in France and Germany and provide help to organize training sessions at branch level according to needs, and in coordination with group training sessions
Encourage and empower colleagues with well-being practices in coordination with the Group Talent team
Profil recherché
DOES THIS DESCRIBE YOU AND YOUR NEXT ROLE?
You have an outstanding track record of managing the operations of a growing consultancy/professional services company, or as part of an entrepreneurial experience, ideally with 10+ years of relevant experience in a scientific/technical field.

You have a proven track record of working on a diverse range of Operations & HR topics (performance management, learning & development, employee engagement, onboarding, staffing) and ensuring their implementation in a fast-paced, international environment.

You understand how OPS and HR can contribute to the achievement of a corporate strategic direction, in particular you have business acumen on consulting company's economics.

You have experience in managing and supporting the development of a large team of consultants with technical or business expertise and various cultural backgrounds.

You have a track record of supporting (coaching/counseling) employees and ensuring employee engagement, especially during times of change and growth. 

You have a passion for organizing, finding solutions and helping your company perform in the best way possible.

You're a team player who works quickly, independently and on schedule with a keen eye for detail and accuracy.

You are an excellent communicator and at ease with change management topics, able to embark team members.

You are keen to manage your own team, setting your team members up for success.

You're an active, empathetic listener and have a strong sense of service.

You have good analytical skills using our internal tools (e.g. ERP) helping you make the best decisions together with your stakeholders.

You speak English and French fluently, German is considered a big plus.

You have a good general knowledge of and interest in sustainability issues.
Déroulement des entretiens
30 minutes call with a member of the Talent Acquisition Team

45 minutes 1:1 with the Hiring Point Person

1 hour of Panel Interview (+ assignment)

We are ready to make an offer!
Questions et réponses sur l'offre