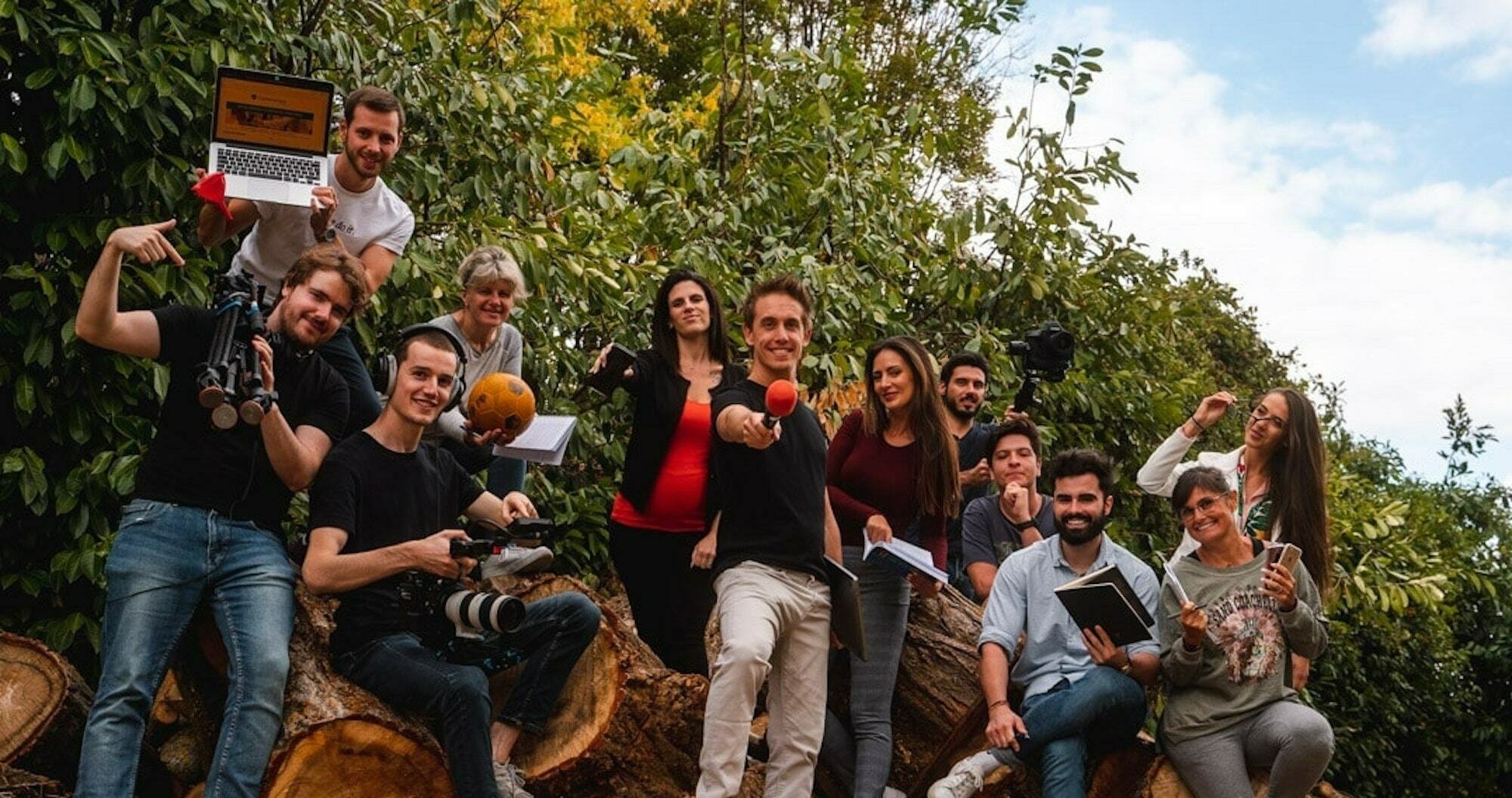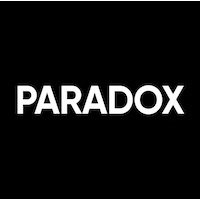 Paradox
TikTok Content Creator - Paris
Permanent contract

 

Starting date:

 

Possible full remote

2 years of college

> 1 year
The company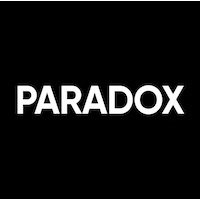 Paradox
The job
TikTok Content Creator - Paris
Permanent contract

 

Starting date:

 

Possible full remote

2 years of college

> 1 year
This position was filled!
About
Trop de personnes finissent leur vie avec des regrets, c'est pourquoi…
Paradox a pour mission d'apporter à ceux qui ont de l'ambition, les outils pour penser par eux-même et vivre la vie qui les inspire vraiment. Au travers d'applications mobiles, de plateformes d'e-learning, d'événements et d'une forte présence sur les réseaux sociaux.
Aujourd'hui, l'industrie de la connaissance fait face à deux problèmes :
Une effervescence de théories non fondées
Pour y remédier ils se sont entourés de scientifiques, d'athlètes de haut niveau (Fred Bousquet, Frank Leboeuf), artistes (Barry Osborne, producteur du Seigneur des anneaux et Matrix), entrepreneurs (Richard Branson, Marc Simoncini, Fred Mazzella, Gary Vee)…
Pour décortiquer leurs stratégies et partager des idées contre-intuitives qui provoquent la réflexion.
Des idées qui valent le coup, transmises de façon ennuyante et auxquelles malheureusement personne ne s'intéresse
C'est pourquoi leur ambition est de rendre l'éducation, l'entrepreneuriat, le coaching aussi attractifs que regarder une série Netflix ou se rendre à Tomorrowland
Aujourd'hui, cette approche a porté ses fruits, et les a permis de dépasser le million de followers sur les réseaux, d'organiser des événements et formations en ligne suivies par des milliers de personnes.
Tout ça c'est bien, mais ils voulaient plus que du personal branding autour de David Laroche.
Alors Paradox a créé 2 nouvelles marques à l'ambition internationale.
Et c'est là que tu rentres en scène.
Job description
We are seeking a video content creator obsessed with the #ForYouPage to join our social media team.
Your main mission will be to create fun, inspirational and outside-the-box videos to build our brand awareness on TikTok.
Everyday you will strive to create inspirational, fun and educational videos that go viral on TikTok.
This is a full time position, carried out remotely or from our amazing offices in Dubai and Geneva.
The position: TikTok Content Creator
If you want to have the responsibility to build a massive awareness for our brands on TikTok, then this is the place for you!
🎯 Your 4 main missions :
We are looking for someone obsessed with TikTok, someone whose creativity and ideas will make our TikTok account skyrocket.
Here the missions you will be in charge of :
1) Extract the most relevant and engaging content from our large video stock
Turn our long format videos into playful, fun and creative pieces of content for TikTok.
Identify clip excerpts that have potential to go viral in order to transform them into high engaging content for TikTok
2) Create outstanding and distribution-ready content
Produce catchy and playful videos from the excerpts you will have spotted in our large video stock
Select the most relevant music and motion graphics needed for each piece of content
The editing phase can be done either from the mobile app or Premiere Pro.
3) Create an efficient system and "machine" at creating relevant and outside-the-box content for TikTok
Brainstorm new ideas of content to keep surprising our audience
Set up strategies aligned with our brand and TikTok standards
Monitor our TikTok account analytics to refine our strategy on a regular basis
4) Produce marketing driven videos for our TikTok Ads
Produce outside-the-box and catchy videos to be displayed as TikTok Ads and/or collaborate with our other Creators to ensure our creatives are up to the TikTok standards
Make our TikTok Ads so attractive that they look like just another playful and delightful content created to entertain the audience
Why join us? ❤️
You will play a huge role in the growth of our awareness on social networks. So there's a lot to do.
This is the opportunity…
To play a major role in the growth of an ambitious company and the creation of a movement of people who challenge the status quo.
Join a company which has a real impact on the lives of its customers
To grow in a culture that combines well-being, performance and ambition.
Paradox is also…
A team always in a good mood as it tackles a world market populated by dinosaurs 🦖🦕 or by people who are there just to take advantage of a market opportunity
Waking up in the morning feeling like you are making a difference in the lives of millions of people and helping them realize their dreams.
Ambitious company: We are never satisfied with "good enough" and we are always looking for the next crazy project to realize.
The possibility to work from wherever you want (by the pool, in the forest or on your desk that we will offer you) or from our offices in Dubai or Geneva or even a mix of both.
A Remote culture from day one: We're always experimenting with new ways to make teleworking as warm and cool as the energy in our offices. Some of us dare to play sports or mediate. Others get together every month to face the werewolf and we count on you to reinforce this :)
A culture based on autonomy
The assurance of being pushed to progress
A company in full growth, synonymous with opportunities for evolution!
But that's not all, because we put the well-being of the team at the heart of our strategy :
350€ per year paid by the company for your gym subscription, or your Yoga teacher, your Dance class, etc.
Flexible hours: What's important to us is the value you bring more than just the time you work.
Magnificent offices in Dubai and soon in Geneva (it feels like home, and even a little better).
Standing desks paid by the company if you work remotely
Working on Mac, for us it counts :)
Teambuilding / Team retreats : you receive your plane ticket to join us by the pool or the sea and have a good time together, talk about the vision, celebrate our victories and brainstorm the next crazy challenge.
Preferred experience
The ideal candidate: 😍
This position is for you if :
You profoundly understand TikTok's ecosystem and subtleties : trends, hashtags, optimal video duration, functionalities and platform updates
You are a talented and skilled video editor who understands what it takes to create high engaging content
You have competency in the Adobe Creative Cloud suite of programs : You master Premiere Pro and have at least some basic knowledge of motion graphics
You have an ability to place yourself in the spectator's shoes and understand his or her expectations to reverse engineer this knowledge onto the content you create
You are passionate about personal growth and/or entrepreneurship and you yourself follow an approach that leads to self mastery
**You are force of proposal and love to bring some new ideas and innovation to the table
You believe in the power of social media to spread inspirational messages at scale
The idea of impacting thousands of people through their screens resonates with you.
You have the ability to adapt to the ever-changing flow of new trends and TikTok features**
You are organized, rigorous and pay close attention to detail: you know how to set priorities. You are excellent at detecting the subtles details that make all the difference between an average content and a potentially viral content.
You are creative and innovative in your ability to find new ideas of contents that may create outstanding value for our audience
You like to learn, read, take risks and test new things: Because creativity and innovation are important on social networks, we put a lot of emphasis on testing, trial and error. we are comfortable with failures as long as we learn from them.
You are autonomous and know how to make yourself "accountable"
All the adjectives/nouns used are perfectly feminine! In fact, 50% of the team is made up of women.
Language required :
English : English (native or fully bilingual and had lived in an english speaking country for at least 5 years)
French : Optional (a plus but by no means an absolute necessity)
But maybe it's not for you
As you have understood, we don't want people who are just looking for a "job". We are inspired by a culture of performance and ambition.
We want to produce what very few companies have the courage to do, we want to create the exceptional and impact as many lives as possible.
For this reason, some people imagine that they will work in an easy and pressure-free environment.
We have a very startup oriented culture where everything goes fast, where there is a lot of change and where they don't always tell you exactly what to do and how to do it.
We tell each other things, even if they are uncomfortable, we prefer growth to ego comfort and we like it! With us, expressing disagreement to a manager and knowing how to argue is valued!
We encourage critical and strategic thinking, we question our assumptions, we are attentive to our biases and we try to put our energy where the leverage is the greatest.
Do you see criticism as a personal attack? Are you willing to receive regular feedback to help you progress? Are you ready to welcome them? To give it to others?
We are aware that this is not for everyone.
If it all makes sense with you, then we're going to love working with you (and you'll be pampered with us!),
Come and write the next chapter with us.
Recruitment process
How to apply ?
❌ Any copy-pasted and non-personalized application goes directly to the trash can.
⚠️ To complete the recruitment process, each candidate must organize calls with his or her previous managers. If you are not comfortable with this idea: do not apply ⚠️
TO APPLY :
All you have to do is to fill out a short questionnaire by clicking on "Apply for this position". We will ask you to attach your CV (incomplete applications will not be considered):
Google in its early days conducted 12 job interviews.
Apple always does between 9 and 12.
We do 4.
Some will find that it's still too much but for us it's the right balance to make sure this job is right for you as we want to avoid as much as possible that in 3 or 6 months, you or we realize that this job is not for you so we avoid as much as possible these always uncomfortable moments.
For you, as for us!
Recruitment process
📃A quick 7 to 8-minutes survey
📞⚡️A 15-minutes call by zoom or by phone
📞🌟A 60-minute CULTURE interview by Zoom or by phone to better understand your background and check in depth the alignment with our values and culture
📞 ⚙️ A 60-minute TECHNICAL interview with your future manager to align with what would be expected from you and to assess your specific skills.
⚠️ Reference Calls: you organize for us at least 3 calls with former managers. We do this because it's the insurance for you and the team to be surrounded by A-Players, and it's also a way to get to know you and make your onboarding easier.
Welcome aboard!
Questions and answers about the offer
Add to favorites

Share on Twitter

Share on Facebook

Share on LinkedIn