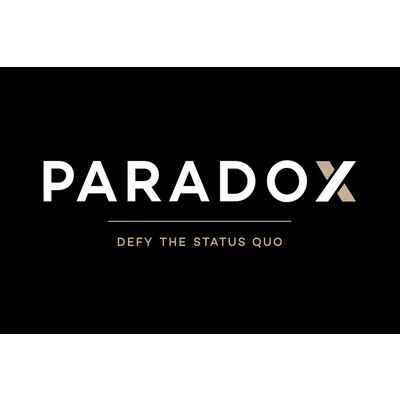 Paradox
LinkedIn Content Creator
Permanent contract

 

Starting date:

Dubai,

Paris,

Paris

Possible full remote

Education:

High School Diploma

Experience:

> 2 years
The company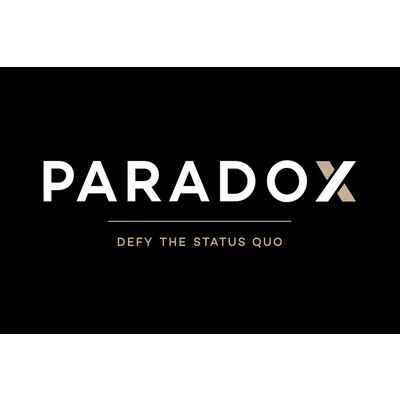 Paradox
The job
LinkedIn Content Creator
Permanent contract

 

Starting date:

Dubai,

Paris,

Paris

Possible full remote

Education:

High School Diploma

Experience:

> 2 years
This position was filled!
Who are they?
We have 3 dreams :
Helping 100 000 people achieve 1 dream in and stick their pictures on a wall we call the 100 000 dreams WALL
Have Will Smith and Richard Branson in our next documentary
Create a 10 000 people events that would shake our industry
and for that we NEED YOU!
A LITTLE MORE ABOUT US 😉
Paradox has one goal: to help people live their ambition and become who they need to be to create the life that truly inspires them.
We give a set of tools and strategies around productivity, leadership, coaching and marketing through mobile applications, e-learning platforms, events and a strong presence on social networks.
Our ambition is to make our coaching as attractive as watching Netflix and leave our clients' success as the only choice.
Today, this approach has paid off, and has allowed us to exceed one million followers on the networks, to organize events and online training courses followed by thousands of people.
But we wanted more, so we created 2 new brands with international ambitions.
And that's where you come in.
Job description
We are looking for a passionate LinkedIn Content Creator whose writing, content creation skills and deep knowledge of the LinkedIn realm will impact hundreds of thousands of people every week.
Your primary mission will be to develop Paradox's brands on LinkedIn to steadily impact our audience and make our brands' presence grow on LinkedIn.
Entrepreneurship, personal growth, human psychology, coaching…
If you resonate deeply with those subjects AND have a fondness for LinkedIn, this might be the dream job for you!
This is a full time position, carried out remotely or from our amazing offices in Dubai.
If you're reading these lines, you probably love creating content on social networks. However, maybe you have a desire somewhere inside of you to do even more than that : creating content that impacts people's lives…
If you aspire to do just that, here are…
🎯 Your 5 main missions :
1. Create at least 7 LinkedIn posts a week for David Laroche's LinkedIn account and Paradox's other brands…
Making David Laroche's brand grow on LinkedIn is one of our biggest priorities as Paradox social media team. Moreover, we also want to develop Paradox's other brands (Business Impact, Effective Coaching Institute, Paradox Media…) and you'll play a big role in this mission…
The majority of the LinkedIn posts we create are plain written posts. So one of your key missions will be to create quality, in-depth posts that awe people by the amount of value they get from it when they read
Most of our posts are also backed by stories of "legends" (people who made history and are considered masters in their field) or scientific studies that reinforce our expertise and our credibility.
2. Create a whole and coherent editorial line
In addition to the regular posts you'll create for Paradox Brands' LinkedIn accounts, another key mission of yours will be to interweave other strategic posts. Those include promotional posts aiming to boost traffic towards our new blog articles or our new YouTube videos that get published every week.
You'll also be asked to include in the editorial calendar the redistribution of the top videos posted on our Instagram accounts providing that they are relevant and in tune with our LinkedIn editorial line
3. To test different formats, to be looking for the next format that will be a hit and to be on the lookout of the new hacks and trends to make a content go viral.
As you know, the LinkedIn algorithm is evolving regularly. For this matter, one of your other key missions will be to regularly adapt our LinkedIn strategy and the way we create our posts in order to make them in tune with the evolutions of the platform
4. Analysing
Study the feedback from your articles, the interaction they generate in order to draw conclusions, and…
Bring out what works and deliver it to the rest of the team.
5. Continuous training and improvement
At Paradox, improving is not just a matter of practice; every team member is asked to do what is called deliberate practice. That is, making a conscious effort to progress on specific aspects of your mission (such as the hooks of your posts, paragraph structure, sentence length, choice of the lexical field…) It's something we love… this feeling of seeing yourself progress and controlling that progress!
Why join us? ❤️
This is the opportunity…
To play a major role in the growth of an ambitious company
Join a company which has a real impact on the lives of its customers
To grow in a culture that combines well-being, performance and ambition.
Paradox is also…
A team always in a good mood as it tackles a world market populated by dinosaurs 🦖🦕 or by people who are there just to take advantage of a market opportunity
Waking up in the morning feeling like you are making a difference in the lives of millions of people and helping them realize their dreams.
Ambitious company: We are never satisfied with "good enough" and we are always looking for the next crazy project to realize.
The possibility to work from wherever you want (by the pool, in the forest or on your desk that we will offer you) or from our offices in Dubai or Geneva or even a mix of both.
A Remote culture from day one: We're always experimenting with new ways to make teleworking as warm and cool as the energy in our offices.
A culture based on autonomy
The assurance of being pushed to progress
A company in full growth, synonymous with opportunities for evolution!
But that's not all, because we put the well-being of the team at the heart of our strategy :
350€ per year paid by the company for your gym subscription, or your Yoga teacher, your Dance class, etc.
Flexible hours: What's important to us is the value you bring more than just the time you work.
Magnificent offices in Dubai and soon in Geneva (it feels like home, and even a little better).
Standing desks paid by the company if you work remotely
Working on Mac, for us it counts :)
Teambuilding / Team retreats : you receive your plane ticket to join us by the pool or the sea and have a good time together, talk about the vision, celebrate our victories and brainstorm the next crazy challenge.
Preferred experience
The ideal candidate: 😍
This position is for you if:
You have a facility to create written content
You feel inspired to write about entrepreneurship, personal growth, human psychology and coaching
You have a deep knowledge of LinkedIn algorithm and maybe even more than that : you love this platform
You are a pedagogue, you like and know how to convey an idea to your audience using various tools.
Spelling and grammar have no secrets for you.
You are interested in industries other than writing... that influence your writing skills.
You have a good mastery of copywriting skills.
You like to learn, read, take risks and try new things
Organized and rigorous: you manage to follow several projects in parallel, you are excellent in execution, result-oriented, and pay attention to details.
You are creative and resourceful in your ability to find solutions and ideas.
For example, you are able to propose ideas for topics and content before the team and other collaborators even talk to you about them.
It's a massive plus if :
You have been aware of the message and tone of David Laroche and Paradox's brands for several months or years.
### Language required :
English : native or fully bilingual
French : native or fully bilingual (As you'll be asked to create content in French)
If you answer YES to all these questions, we must discuss together###
Are you passionate about human psychology, science and personal growth?
Are you passionate about the accomplishments of the world's greatest leaders and companies?
Are you inspired by creating content that awes people, making them say "WOW" after reading the very last words of your post?
Are you passionate about LinkedIn and social networks in general?
Are you passionate about writing, storytelling, copywriting and any approach that makes a LinkedIn post go viral?
Do you like to turn a complex idea into a simple one so that your reader can understand it and get the most out of it?
You want your content to have an impact and be read and consumed by thousands of people…
Those who have already worked with you have recognized your tireless desire to progress and have been bluffed by the results of the content you create on social networks?
So let's talk…
But maybe it's not for you
As you have understood, we don't want people who are just looking for a "job". We are inspired by a culture of performance and ambition.
We want to produce what very few companies have the courage to do, we want to create the exceptional and impact as many lives as possible.
For this reason, some people imagine that they will work in an easy and pressure-free environment.
We have a very startup oriented culture where everything goes fast, where there is a lot of change and where they don't always tell you exactly what to do and how to do it.
We tell each other things, even if they are uncomfortable, we prefer growth to ego comfort and we like it! With us, expressing disagreement to a manager and knowing how to argue is valued!
We encourage critical and strategic thinking, we question our assumptions, we are attentive to our biases and we try to put our energy where the leverage is the greatest.
Do you see criticism as a personal attack? Are you willing to receive regular feedback to help you progress? Are you ready to welcome them? To give it to others?
We are aware that this is not for everyone.
If it all makes sense with you, then we're going to love working with you (and you'll be pampered with us!),
Come and write the next chapter with us.
Recruitment process
How to apply ?
❌ Any copy-pasted and non-personalized application goes directly to the trash can.
⚠️ To complete the recruitment process, each candidate must organize calls with his or her previous managers. If you are not comfortable with this idea: do not apply ⚠️
TO APPLY :
All you have to do is to fill out a short questionnaire by clicking on "Apply for this position". We will ask you to attach your CV (incomplete applications will not be considered):
Google in its early days conducted 12 job interviews.
Apple always does between 9 and 12.
We do 4.
Some will find that it's still too much but for us it's the right balance to make sure this job is right for you as we want to avoid as much as possible that in 3 or 6 months, you or we realize that this job is not for you so we avoid as much as possible these always uncomfortable moments.
For you, as for us!
Recruitment process
📃A quick 7 to 8-minutes survey
📞⚡️A 15-minutes call by zoom or by phone
📞🌟A 60-minute CULTURE interview by Zoom or by phone to better understand your background and check in depth the alignment with our values and culture
📞 ⚙️ A 60-minute TECHNICAL interview with your future manager to align with what would be expected from you and to assess your specific skills.
⚠️ Reference Calls: you organize for us at least 3 calls with former managers. We do this because it's the insurance for you and the team to be surrounded by A-Players, and it's also a way to get to know you and make your onboarding easier.
Welcome aboard!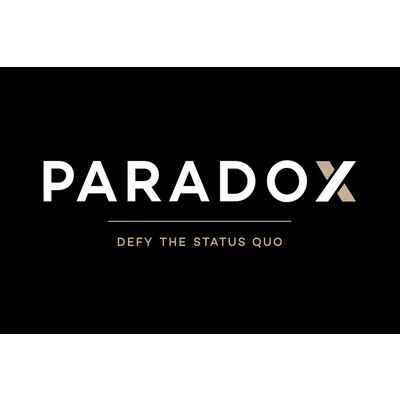 Paradox
Interested in this offer?
Questions and answers about the offer