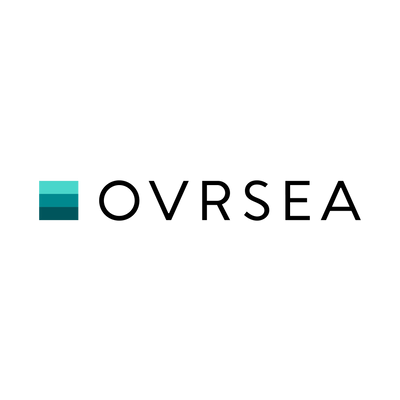 OVRSEA
Operations Efficiency & Strategy Intern
Experience:
Not specified
This position was filled!
Who are they?
OVRSEA is a next-generation multimodal freight forwarder committed to simplifying & optimizing international freight management through technology. OVRSEA provides its clients with industry expertise and high end-to-end visibility to meet their needs on sea, air, road and rail over all transport stages, from loading to customs declarations.
Founded in 2017, OVRSEA currently supports +700 clients from its offices in Paris, New York, Miami, Barcelona and Milano.
OVRSEA is growing and expanding internationally. With already 160 employees globally, they are continuing their growth in 2023!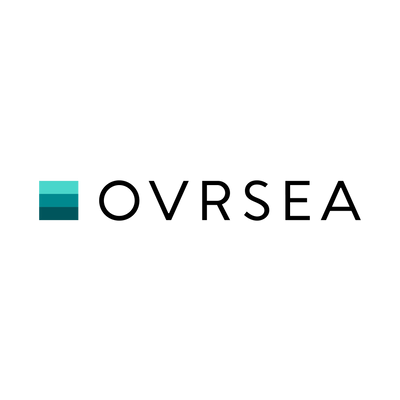 Let's go!
Meet Balthazar, Business Development Representative
Job description
The Ops Excellence team
The Ops Excellence team ensures operational efficiency and quality, supporting OVRSEA's vision of digitalizing freight forwarding. We collaborate closely with operations managers, who orchestrate shipments for our clients, to optimize and automate shipment management and meet customer needs.
The team's challenge in 2023
- Improve operational productivity by reducing the time operations managers spend on low-value tasks (e.g.: writing emails instructions, sorting emails, filling out documents)
- Improve operational quality by focusing operational efforts on what matters for our clients and limiting the risk of incidents (e.g.: breakage, delay, etc.)
- Provide strategic support to the operations department, including but not limited to internationalization, integration of new departments such as customs, and support for growth.
What if you joined us to support our development ?
As an Operations Excellence Intern, you will join our Ops Excellence team, a team that works on cross-functional topics at the heart of OVRSEA strategy and in direct collaboration with Brieuc, our Chief Operations Officer (COO) and co-founder.
You will report to Clémence, our Ops Excellence Lead, and work with Ops Excellence Managers, Jean-Baptiste, Basile and Corentin on:
- Optimization and automation of operations: implementation of processes, tools and product features to streamline operations
- Performance monitoring: regular analysis against our key indicators (productivity, quality of service, win ratio) and definition of new operational standards when relevant
- Supporting the internationalisation of the operations teams: adaptation of processes and tools, implementation of projects carried out at the HQ
This is both a strategic and operational position that mixes data, operations and product issues. It will allow you to collaborate with different teams on various projects that are crucial to support OVRSEA's growth.
Your role :
Project Management (30%)
Management of short-term projects in response to needs raised by operational teams to improve our productivity or quality of service
Project management involves identifying opportunities, breaking them down into manageable streams, prioritizing them, coordinating the rollout, and monitoring the impact.
Examples of projects managed by our former interns :
Adapting our operational tool system to the international expansion of OVRSEA
Revamping our shipment tracking system
Performance monitoring (30%)
Data modelling to ensure performance monitoring and support to operations teams in France and in international offices (🇺🇸, 🇪🇸, 🇮🇹) especially on workload and quality of service indicators
Tools continuous improvement support (30%)
Daily support to operations team to solve bugs on our operations management tools
Maintenance of our operations management tools: regular updates, integration of team feedback, integration of exogenous changes (e.g.: regulatory)
This requires an understanding of how these tools are coded and thus a proximity with our tech team
Support to other team members' projects (10%)
Ad hoc analysis or deliverable
🔎 Profile required
- Comfortable in an international context. Fluency in English and in French, written and spoken, is essential.
- You are a curious, passionate, and hands-on person
- You are analytical and have an appetite for data, but you also know how to immerse yourself in operations
- You are solution-oriented and can suggest solutions to any problems
- You are able to work on different projects simultaneously
- You ideally have experience in a demanding environment, preferably with a strong data or project management component (fast growing start up, consulting)
🎁 What you will find at Ovrsea ?
- The opportunity to join one of the French Tech nuggets 🐓 in hyper-growth, to participate in an incredible human adventure and in the revolution of international transport
- The opportunity to work independently on various projects in collaboration with other teams and with a high degree of responsibility
- A team of talented individuals who all share a strong team identity: analytical spirit, quality of execution and willingness to learn
- Horizontal management and a strong sense of initiative
- A unique working environment at the foot of Montmartre!
- 50% of your transportation costs covered
- A Swile card (lunch voucher)
- Regular events (afterworks, team lunch, culture sharing, …)
Still not convinced ? 🤔
- You can consult our presentation Notion in order to discover our history, our products, our teams, our commitments and the many advantages we offer to our employees!
- Here is a small overview of the daily life of our Operations Managers at Ovrsea, through which you will discover their missions, their working methods and their feedbacks !
- You will also find 👉 here a short video to familiarize yourself with our culture and to learn more about Ovrsea's #1 value: Pedagogy.
- This value is translated by : The implementation of webinars, PIC and PEC (our internal and external cultural presentations), a culture of writing via Notion, an onboarding promoting a complete immersion in the world of international transport, … and more !
- Do you see yourself working with us? Don't hesitate anymore and apply to join the crazy Ovrsea adventure!
Recruitment process :
- Call with Liam, our Talent Acquisition Specialist (45 min)
- Video interview with Basile and Jean-Baptiste, Operations Excellence Managers (1 hour)
- Case study at home
- Case debrief with Clémence, Ops Excellence Lead, and Corentin, Operations Excellence Manager (1 hour)
- Discussion with Brieuc, our COO (30 min)
- The final proposal ! 🙌
At Ovrsea, we are committed to offering an inclusive recruitment process and fostering diversity within our teams
Questions and answers about the job