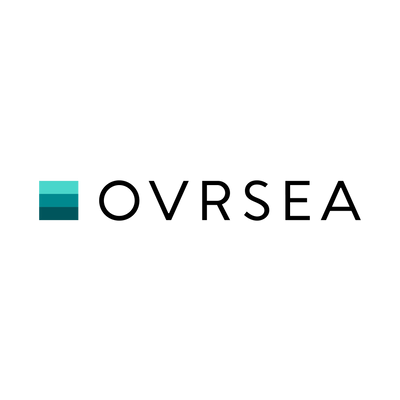 OVRSEA
Operations Associate Intern (césure)
Experience:
Not specified
This position was filled!
Who are they?
OVRSEA is a next-generation multimodal freight forwarder committed to simplifying & optimizing international freight management through technology. OVRSEA provides its clients with industry expertise and high end-to-end visibility to meet their needs on sea, air, road and rail over all transport stages, from loading to customs declarations.
Founded in 2017, OVRSEA currently supports +700 clients from its offices in Paris, New York, Miami, Barcelona and Milano.
OVRSEA is growing and expanding internationally. With already 160 employees globally, they are continuing their growth in 2023!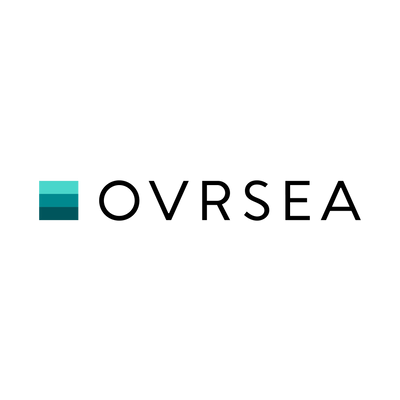 Let's go!
Meet Balthazar, Business Development Representative
Job description
The Operations team
The Operations (Ops) Team plays a crucial role in ensuring an exceptional customer experience at OVRSEA. Reactivity, excellence, pedagogy, and customer awareness are the guiding principles that drive our team!
The Ops team serves as the primary point of contact for our customers and acts as a bridge between all our carefully chosen service providers. These providers have been selected based on their commitment to delivering high-quality service, prompt responsiveness, and reliability.
What does it mean to be an Operations Associate Intern at OVRSEA?
We are looking for an Operations Associate to help us increase our operations' productivity and grow our volume in France, Spain, and Italy.
As an Operation Associate, you will be in the heart of the reactor with a 360 view of all our shipments. You will work closely with all French, Spanish, and Italian operations Managers. After several weeks of training, you will be in charge of helping them in the management of their shipments by sea, road, and air. You also daily collaborate with the Operations Excellence Team, in order to improve our process in order to gain productivity. You will challenge our current process and create new ones to help the Operation Manager in their daily tasks.
For all these reasons, the Operations Associate has a major role in OVRSEA's activity, which makes it a key pillar for the Ops Team.
Your role in the Ops team:
👉 Support the Operation Manager (70%)
- Retrieve information to validate crucial steps of the shipment and move it forward
- Preparing documentation for ocean and air shipments
Get in touch with our partners involved in our shipment
- Build strong relations with our partners involved in our shipments and set up new process
👉 Manage customer invoicing (15%)
- Take ownership of invoicing of some shipment
- Monitor invoicing KPIs and follow our margin
👉 Collaboration with Ops Excellence on the improvement of our processes (15%)
- Challenge current processes and identify new ones that can improve our productivity
- Collaborate with an expert team to build the future of the Operations Manager Team
Learning environment
You will start your internship with a 10-week theoretical training from Solenne, our expert transport instructor in the team! Additionally, you will work closely with an individual coach (a Senior Ops Manager). This dedicated coach will be fully committed to helping you gradually enhance your skills and become a transport expert. Get ready to enjoy this engaging learning experience!
🔎 Profile required
- You are available from January 2024 for 6 months of a gap year internship
- You can speak and write French fluently
- You are organized and thorough
- You know how to manage your stress : the days in Ops are exciting but intense.
- A lot of subjects are to be managed at the same time within defined deadlines ⏱
- You are highly motivated to discover the world of transportation and the modalities of air, sea and rail freight, even if this sector is still unknown to you
- You think solutions rather than problems, and you are able to take initiatives
- You have managed and/or participated in projects with demanding stakeholders, you have excellent communication skills and you know how to reconcile conflicting interests.
- You are eager to participate in a highly strategic project for OVRSEA and be proactive in its implementation and improvement.
- You are curious by nature, and are never satisfied with the answer "we've always done it this way"
🎁 What you will find at Ovrsea
- The opportunity to join one of the French Tech nuggets 🐓 in hyper-growth, to participate in an incredible human adventure and in the international transport revolution
- A deep business expertise in the world of international transport, and if you know nothing about it our Transport Academy will give you all the keys!
- A team of talents who all share a strong team identity: analytical spirit, quality of execution and willingness to learn
- A unique working environment at the foot of Montmartre!
- A 50% reimbursement of your transportation costs
- A Swile card (covered by Ovrsea up to 60%)
- Regular events (afterworks, team lunch, culture sharing, …)
Still not convinced ? 🤔
- Explore our story, products, teams, and commitments by visiting this Notion.
- Get a glimpse of our culture and our #1 value, "Learn together", through a short video. Learn how we live this value through webinars, cultural presentations, and an immersive onboarding program that will introduce you to the exciting world of international transport.
Ready to join the crazy OVRSEA adventure? Apply now and let's fly together!
Our recruitment process
- Call with Liam, our Talent Acquisition Manager (45 min)
- A business case to prepare at home
- Interview including the restitution of the business case with our Operations Team Lead (1h00)
- Interview with Audrey, our VP Ops (30 min)
(Optional) Meeting with the team in our offices
- The final proposal ! 🙌
At Ovrsea, we are committed to offering an inclusive recruitment process and fostering diversity within our teams
Questions and answers about the job