At Novutech, our mission is simple: to empower our customers to thrive.
With a global team of 45+ talented individuals, known as "Novutechos," we're passionately dedicated to simplifying our customers' lives through the power of NetSuite. Our values of professionalism, respect, and individuality create an environment where everyone can shine.
Our diverse team consists of both functional, such as Business Analysts and technical consultants, including NetSuite developers. Each member carves their own unique career path and embracing exciting challenges. But our growth story doesn't stop there. We also rely on our dynamic sales force and other business support services, such as marketing and HR, to drive our success.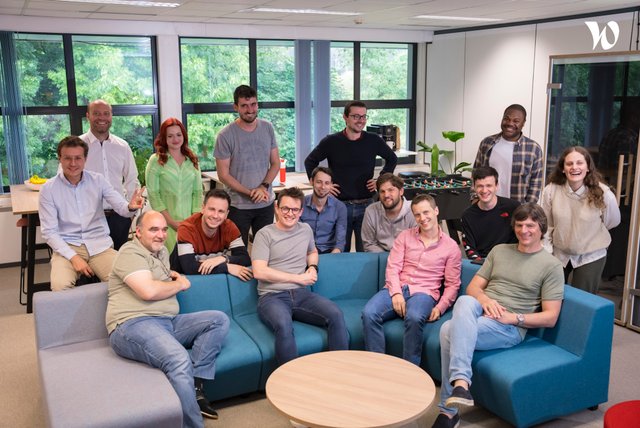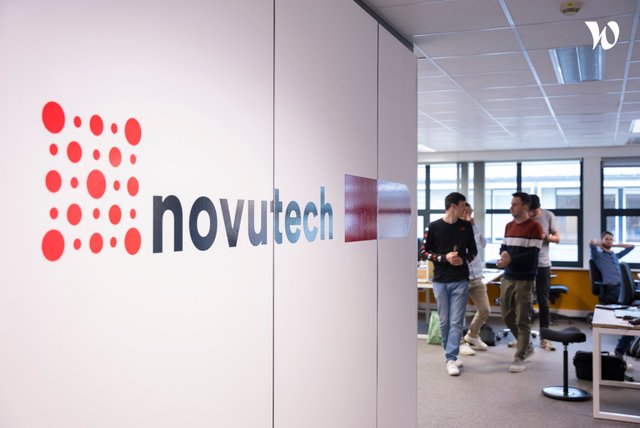 Key numbers
25

people based in 5 different countries
Maxime, Co-Founder and Managing Director

Introducing Maxime, co-founder of Novutech.
In 2019, alongside Frédéric, he launched the company with a simple goal: to provide transparent, top-notch digital transformation solutions for European SMEs. With a knack for new technologies and ERPs, Maxime believes Novutech is just scratching the surface of its potential in the cloud ERP world for midsize companies.
"

We are looking for people who are eager to learn, who want to provide the best service to our clients, and who are interested in working in a dynamic, international, and open-minded environment

"

Maxime, Co-Founder and Managing Director
Maria, Country Manager Denmark & NetSuite Senior Consultant

Introducing Maria, our Country Manager for Denmark and Senior Consultant at Novutech.
With a diverse background in technology and management consulting and finance, Maria joined us in January 2023. She brings a wealth of expertise to our team and plays a crucial role in driving the future growth of our young company, with a special focus on Denmark and Scandinavia.
"

What we do is more than just bringing IT solutions. We are building strong relationships and helping companies grow with better systems.

"

Maria, Country Manager Denmark & NetSuite Senior Consultant
Jean-Sébastien, Technical Consultant

Introducing JS - Technical Consultant at Novutech since July 2023!
JS is a coding enthusiast who joined our team in August 2022 after completing an intensive bootcamp. With a bachelor's degree in Hospitality Management and a bridge year in Master of Business Management, JS brings a unique blend of skills and knowledge to the table. Beyond his tech expertise, JS is a dedicated supporter of Union Saint-Gilloise, showcasing his unwavering passion for the team for over 10 years. Whether in the coding realm or on the football pitch, JS's commitment shines through as he never misses a match
"

Novutech trusts young talents, supporting their development alongside experienced professionals. We work in a people-centric environment that values both youth and experience.

"

Jean-Sébastien, Technical Consultant
Giulia, Internal Operations Coordinator

Meet Giulia - Internal Operations Coordinator at Novutech!
With a Master's in International Relations and fluency in three languages, she seamlessly manages tasks. Giulia's global experience includes working in Belgium, Sri Lanka, the Netherlands, and Italy. As a passionate yoga enthusiast, she brings a centered and mindful approach to her work. From organizing events to handling communications, she ensures smooth operations. Working closely with Pauline, our Internal Operations Manager, she keeps the team connected. Passionate about efficiency, Giulia also oversees our internal accounting. When not optimizing processes, you'll find her enjoying tennis games and the company of her beloved Jack Russell.
"

I thrive on learning!

"

Giulia, Internal Operations Coordinator
Thomas, Business Consultant

Introducing Thomas - Novutechos since February 2021!
Starting as a Business Analyst and now a Business Consultant, he's constantly pushing boundaries with his knack for problem-solving and critical thinking. Thomas brings an unstoppable drive to find the best solutions and make a lasting impact at every turn. Off the clock, you'll find him ruling the hockey field, commanding the karaoke stage. He's a killer when it comes to blind tests!
"

In the very first interview, I sensed that Novutech's values aligned perfectly with mine. Indeed, the emphasis is placed on teamwork, transparency, and excellence, among other things.

"

Thomas, Business Consultant
Pauline, Internal Operations Manager

Meet Pauline, our skilled Internal Operations Manager at Novutech since July 2021.
Her impact has been remarkable, from strategizing our growth to fostering a vibrant company culture. With a focus on marketing and communication, she uplifts the team, driving us to new achievements.
"

Looking back, I'm lucky to work for a company that puts employees first and fuels our professional growth. It's simply awesome!

"

Pauline, Internal Operations Manager
Jérémy, Senior Tech Consultant and Team Lead

Jeremy joined Novutech shortly after its inception in 2019.
As a rookie developer, Jeremy had the opportunity to learn at a rapid pace across various domains. Within a tight-knit team that thrives on collaboration, Jeremy's rapid progression aligned with the company's exponential growth. Today, he stands tall as a Senior Tech Consultant and Team Lead, driving innovation and spearheading projects while ensuring seamless integration for new technical hires".
"

Novutech: The dynamic company where people come first! Developers seeking a healthy workplace, strong support, and diverse challenges, now know where to apply!

"

Jérémy, Senior Tech Consultant and Team Lead