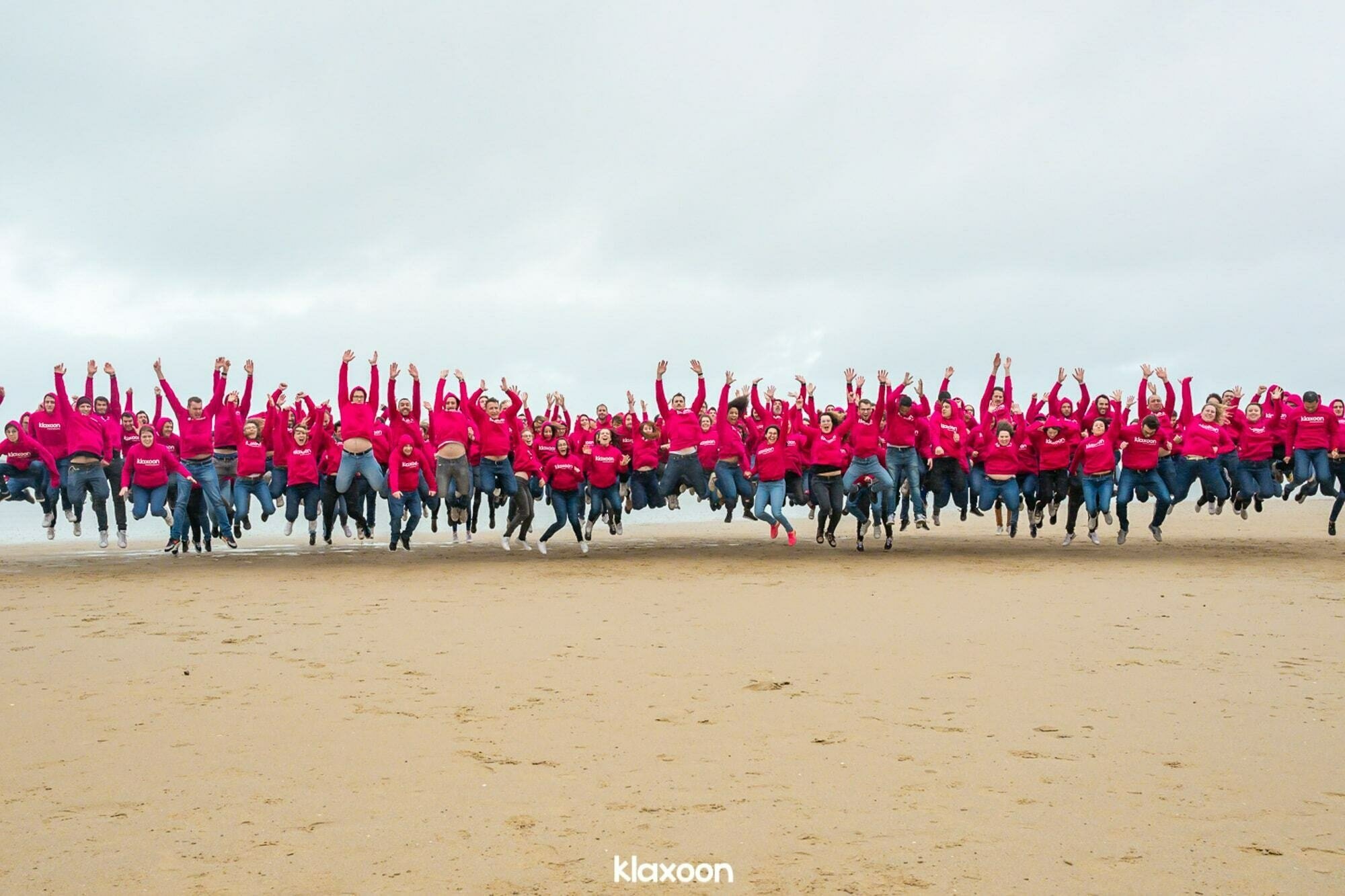 Klaxoon
Software

Rennes, Boston, Lyon, New York, Paris, Singapour
Klaxoon, a member of the Next 40, is the specialist in collaborative solutions designed for efficient, creative and inclusive teamwork, addressing all moments of collaboration: meetings, training, workshops and remote collaboration.
Launched in 2015, the company has developed a complete suite of collaborative tools to enable a team to synchronize and contribute more effectively in the office and/or remotely. Klaxoon is now used by millions of teams, in over 5,000 organizations: SMEs, VSEs, NGOs, universities and public administrations, as well as 100% of the CAC 40 companies and 15% of the Fortune 500.
Every day, Klaxoon teams work with millions of users in organizations of all sizes and in all sectors, in over 120 countries. And just like that—with simplicity, intelligence, and a lot of humor, we continue to change the world!
What they are looking for
They learn from each other every day, through discussions, debates, meetings. These interactions fuel their creativity and inspire them to come up with ideas that make a difference. Beyond business skills, Klaxoon is searching for people who are looking to invest in a dynamic team, within the context of strong growth.
international work environment
collaborative workspaces
possibility to work remotely
events throughout the year
Klaxoon is a cross-functional team that finds its richness in the diversity of its expertise and professions: development, technology, design... an interactive design that is enriched by a lot of exchanges. They share ideas, they develop them, they see what works and where they can improve. The employees are involved, they give meaning to their work.
Through key moments and team rituals that take place throughout the year, employees connect and express themselves, even from a distance. At Klaxoon, the work environment respects individuality in favor of the group. Everyone can find their place, build relationships, learn from others and grow.
Questions and answers on Klaxoon