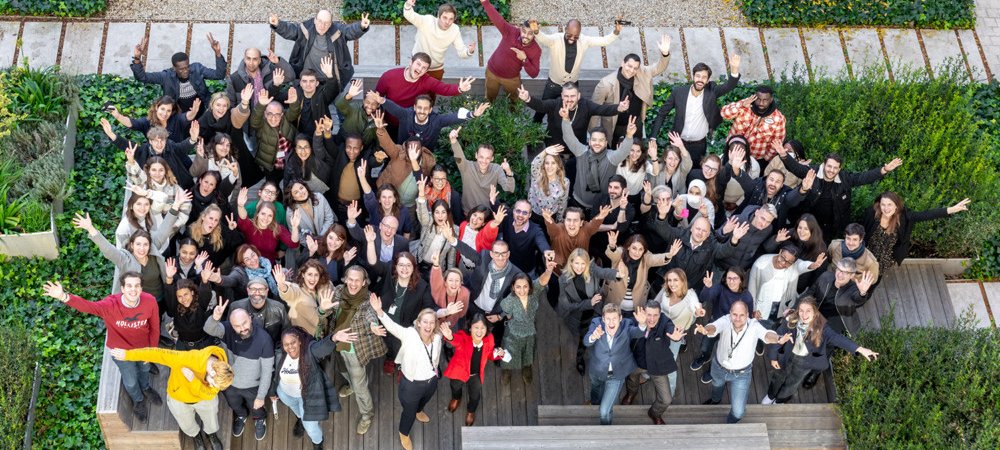 John Paul
Corporate Concierge Services, Digital Marketing / Data Marketing, Hotel

Paris
🎩 Recognized worldwide for their premium concierge services and today acclaimed for their customized relationship marketing programs, John Paul accompanies the brands that entrust them with their best clients to develop an emotional and engaging attachment with them.
🌎 John Paul is an international company (6 hubs worldwide) whose headquarters, in the heart of the Marais in Paris, welcomes over 150 passionate people driven by the permanent quest for the satisfaction of its Customers and Members. The French company, which belongs to the Accor Group since 2016, upholds values of service excellence and impeccable commitment.
✨ At John Paul, people are at the heart of their concerns. Whether it is to serve their numerous Clients, prestigious Members, or precious Employees.
What they are looking for
John Paul's goal is to surround themselves with the best! They put emphasis is on "knowing how to be" rather than "knowing how to do". John Paul will be able to teach you, train you, guide you, and take you on board.
Many types of profiles are sought after, but more than ever at this time they're looking for concierges, situated at the heart of their profession, without whom nothing would be possible. Whether it's to find the best tables or wedding planning, booking last-minute plane tickets or privatizing a private jet in 24 hours, a concierge must know how to listen and put everything in place to serve their Member.
John Paul is currently recruiting:
"Travel" concierges, "Ticketing" concierges
Personal concierges (lifestyle assistants)
Senior Account Manager
Back and front-end developers
The qualities you will need to have:
Good listening skills and sense of service
Autonomy, curiosity, creativity, precision
The desire to transmit emotion
The desire to live a challenging adventure in a joyful and supportive community
Note the rapid development possibilities, the opportunity to expand and grow, internationally or in new professions, thanks to the many prospects within the Accor Group.
🤝 Over there, it is above all a story of encounters and passions. With over 550 John Paulee employees who are always motivated to go out for a drink, you will benefit from numerous internal events and team building activities, organized by a top-notch communication team, as well as from all the advantages and discounts associated with being an Accor group employee.
Questions and answers on John Paul