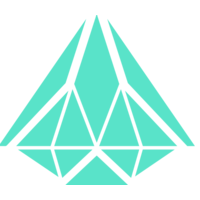 Hello Tomorrow
Sales Developer
Permanent contract

 

Starting date:

 

Paris

Partial remote authorized

Master's Degree

> 2 years
The company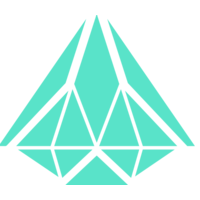 Hello Tomorrow
Change Management, Incubator / Accelerator
The job
Sales Developer
Permanent contract

 

Starting date:

 

Paris

Partial remote authorized

Master's Degree

> 2 years
This position was filled!
About
We scout deep tech solutions worldwide:
We power startup competitions worldwide to give innovation a platform. Our biggest competition is the Global Challenge, receiving over 5,000 applications from more than 110 countries.
We build a collaborative ecosystem:
To bring innovations to life we connect all key players—startups, universities, investors, accelerators, and large corporations— through events, competitions, and programs around the globe.
We empower key stakeholders from the ecosystem:
We provide innovation consulting and services to help corporations and governments leverage the potential of emerging technologies, understanding how they will impact their organization and how they can work with startups to accelerate their business.
Job description
We are developing a talented and highly motivated Sales developer managing our lead generation and qualification. In the mid-term the mission will consist in selling our products (€ 5000 to € 60000 range such as Learning expeditions, Startup competitions and more). In the long term it will also consist in the continuous improvement of the sales process.
WHAT WILL YOUR ROLE BE?
This role will be under the supervision of the Sales manager leading the sales department
1/ GENERATE AND QUALIFY LEADS WITHIN OUR SALES DEPARTMENT
Run our lead generation efforts (outbound outreach) and lead qualification efforts (including inbound leads).
Qualify leads detecting the most promising opportunities for the different activities.
Adopt, maintain and continuously improve the tools and processes in place to accomplish your mission, in coordination with the Sales manager, suggesting relevant new approaches when necessary.
2/ CONTRIBUTE TO SALES CYCLES
Create and update commercial presentations and proposals with support from the Sales Manager or from the other activity Managers.
Support the marketing team in the creation of promotional materials (content creation, webinars and other promotional tools).
Help us craft our next offers pitches, getting our activities and their benefits well understood and perceived from our different targets.
In the mid term, close your own sales with offers in the range of €5000 to €60000 (Learning expeditions, Startups challenges and more).
3/ CONTRIBUTE TO THE CONTINUOUS IMPROVEMENT OF, (AND/OR REDESIGN OF) OUR SERVICES
Continuously collect and analyse feedback and opinions from the lead conversations, regarding our services.
Share feedback with the respective teams designing our offers.
Preferred experience
EXPERIENCE REQUIRED
At least 2 years of sales development experience (services, consulting &/or partnerships), with a focus on generating qualified senior executives leads at large organizations.
In-depth knowledge of lead generations and qualification techniques related to B2B services or growth hacking techniques.
Understanding the business requirements of senior decision makers.
Proven track record in selling solutions in the €5 000 to €20 000 range.
Responsible for sales quotas between €50K to €100K per year.
THE MUST-HAVE ASSETS YOU'RE BRINGING TO THE TEAM
You know how to develop efficient BtoB methods, to scale lead generations and qualifications activities and drive its continuous improvement.
You have excellent presentation and conversation skills.
Ability to vulgarize our offers and activities.
You are able to analyse and synthesise lead requirements and needs.
You're a good listener and respect other people's opinions even when you strongly disagree and are also able to defend your own ideas.
You are happy to constantly interact with other people in the team.
You have outstanding written and verbal communication skills in French and English.
Ability to thrive in unstructured, fast-paced, ever-changing environments.
You're a quick learner, organized, proactive, and autonomous on the activities you already master
You're a high-energy individual with a sense of humour and ability to work within a competitive marketplace.
You're deeply interested in deep tech and how it impacts our industries and our lives.
Recruitment process
Apply by filling out this form
If your profile fits with the job description you will have 4 main interviews (with the directors and team members you would work with) and a case study.
Questions and answers about the offer
Add to favorites

Share on Twitter

Share on Facebook

Share on LinkedIn
We thought these articles might interest you
Get inspired with this selection of articles