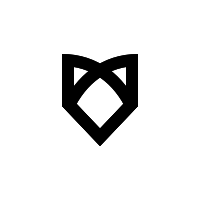 Foxintelligence
Product Analyst
Permanent contract

 

Starting date:

 

Paris

Occasional remote authorized

Master's Degree

> 1 year
The company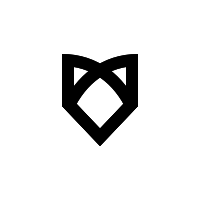 Foxintelligence
Big Data, Mobile Apps, Strategy

From 50 to 250 employees
The job
Product Analyst
Permanent contract

 

Paris

Occasional remote authorized
This position was filled!
About
At foxintelligence, we think data is the first and necessary step to solve any problem. Our mission is to empower decision-makers with data to improve the way societies and companies work.
Foxintelligence delivers the best insights on the latest European ecommerce trends, by unlocking intelligence from hundreds of merchants and thousands of brands e-receipts. We provide the most reliable insights available for e-commerce while helping consumers save both time and money.
Concretely, we develop tools for consumers to give superpowers to their mail boxes (e.g., automatically clean spam).
By doing so, we collect commercial information about ecommerce from e-mails (e.g., e-receipts): thanks to our proprietary technology, we are able to structure this vast amount of data and generate insights unseen on the marketplace.
Job description
La tribu FoxBrain est au cœur de Foxintelligence – elle est responsable de la création et de l'intégrité des données proposées à nos clients.
Au sein de FoxBrain, et en tant que Product Analyst, tes principales responsabilités seront :
Création de données : tu superviseras une équipe de développeurs et sera en charge de la priorisation, la création et la gestion des +1000 parsers qui sont à l'origine de la donnée disponible chez Foxintelligence. En collaborant avec les équipes Sales & Analytics, ton objectif sera de répondre aux besoins des clients existants et de préparer l'ouverture de nouvelles industries pour les clients prospects.

Construction d'outils automatisés : tu créeras des dashboards (Tableau) et des alertes (R, Python) pour automatiser le contrôle de la qualité des données. Tu contribueras activement à scaler les outils et les process pour accompagner la forte croissance de Foxintelligence.

Analyse de données : notre base de données transactionnelle d'un panel de plus de 3 millions d'utilisateurs n'aura plus de secret pour toi. Tu l'exploreras pour remonter à la source des problèmes identifiés et prendre des décisions pertinentes.

Amélioration du data flow : tu deviendras un(e) expert(e) de notre data flow complexe et le/la référent(e) technique auprès des équipes Sales & Analytics. Tu seras force de proposition sur les améliorations à apporter pour traiter toujours plus d'utilisateurs et de données, le plus rapidement possible.
Preferred experience
Tu es très curieux(se) et autonome
Tu souhaites concilier gestion de projet, profondeur des analyses de données et expertise technique
Tu aimes collaborer avec des équipes diverses (Sales, Analytics, Tech)
Tu es à l'aise avec SQL, l'analyse et la visualisation de données (Tableau, Data Studio)
Des connaissances en Python ou R sont un grand plus
Langues : tu parles français et anglais couramment
Recruitment process
Premier contact: entretien téléphonique avec notre équipe RH pour tester le fit des deux côtés
1st round: un entretien avec notre Senior Technical Product Manager et un(e) Product analyst
2nd round: un entretien avec notre CEO
Questions and answers about the offer
Add to favorites

Share on Twitter

Share on Facebook

Share on LinkedIn
We thought these articles might interest you
Get inspired with this selection of articles