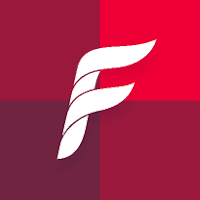 Forest Admin
Account Manager
Permanent contract 

Paris

Possible full remote

> 5 years
The company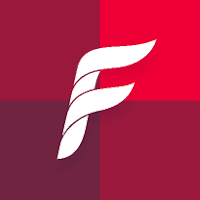 Forest Admin
IT / Digital, SaaS / Cloud Services

From 15 to 50 employees
About
Forest has been designed to help developers save time and provide business teams with a scalable tool tailored to their operations. At Forest Admin, we've developed an "admin panel framework" allowing any web-based projects to skip all the design, development and maintenance of their app's back office.
Technically speaking, Forest Admin creates an admin API hosted by the client and deploys a cloud-based related admin panel UI. To build such a tool we re-thought the typical SaaS architecture in order not to require access to the client's data, thereby introducing a new paradigm in the SaaS world!
We're currently onboarding more and more fast-growing companies (ex. Qonto, Heetch, Shadow…) at an incredible pace and we want to keep accelerating our expansion. All apps (web, mobile, etc.) require an admin panel, which means we can impact virtually … all web-powered businesses!
To succeed we are looking for an exceptionally strong Account Manager to join our team and lead our account expansion strategy.
Job description
As the first Account Manager at Forest Admin you are in charging of driving the growth of our existing accounts, working in tandem with our Customer Success team to unlock our accounts full potential.
You are in charge of proactively identifying sales opportunities at our existing accounts and in their immediate environments.
As part of the role you will:
Drive your own deals through a full-cycle sales funnel from detection of new opportunities to close within our existing customer base (Upsell & Cross Sell objectives)
Self generate additional opportunities through account mapping and prospecting of our customers' environments for e.g. other client activities, business units or companies in the same Group (ReSell objectives)
Work closely with both Sales and Customer success to understand how and why an existing customer or its environment would expand with Forest Admin, in order to effectively communicate how we can meet those needs.
Position yourself as a privileged point of contact for your customers and be responsible for all the commercial aspects of the relationship
Achieve targets on or before your three-month ramp period, then continue to exceed targets set.
Shape, iterate, and scale our expansion strategy, taking initiative to improve the team's practices, tools, and content.
Preferred experience
We're looking for customer saavy team mates who are ready to hustle and show grit! We call it the Lumberjack/jill attitude!
Building from the ground up a brand new product class is no easy task. Working in Customer Success at Forest Admin requires strong analytical skills to understand how our clients operate and creative expansion strategies to capture an account's full potential.
Why you should apply? Hiring is a two-way street
Learn more about our culture The Lumberjacks' Code of Honor
We're looking for someone with:
5 to 10 years of experience with a track-record of driving net-new sales at a B2B SaaS Product startup
Strong customer facing skills - tactfully maintain existing customer relationships while simultaneously surfacing expansion opportunities
Genuine interest in web technologies and selling to a Developer persona
Demonstrated ability to thrive in a startup ecosystem, and willingness to roll-up their sleeves and to step outside their job description
Native or advanced fluency in English
Recruitment process
Vision and ambition interview with the CEO
Mission and fit interview with the Head of CS
Case study followed by debrief interview with CEO & Head of CS
Ref checks & offer communication
Questions and answers about the offer
Add to favorites

Share on Twitter

Share on Facebook

Share on LinkedIn
We thought these articles might interest you
Get inspired with this selection of articles