FERCHAU France
Aeronautics / Space, IT / Digital, Specialised Engineering
Toulouse, Marseille, Paris

We develop complex systems, sub-systems and technological bricks for our clients, major stakeholders in the aerospace and defence sectors, on all the phases of a project, from architecture to validation, including design, implementation and testing. We are multi-skilled and organised into centres of expertise: from aeronautical structure mechanics to embedded software for avionic systems, including cyber security for example.
Our objectives? In this period of strong transitions in air, space, cyberspace and defence, issues and challenges are not missing: our experts have a vision and implement it on a daily basis to build the systems of tomorrow!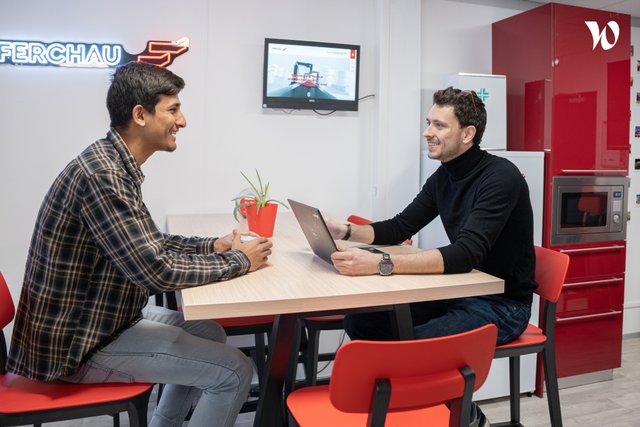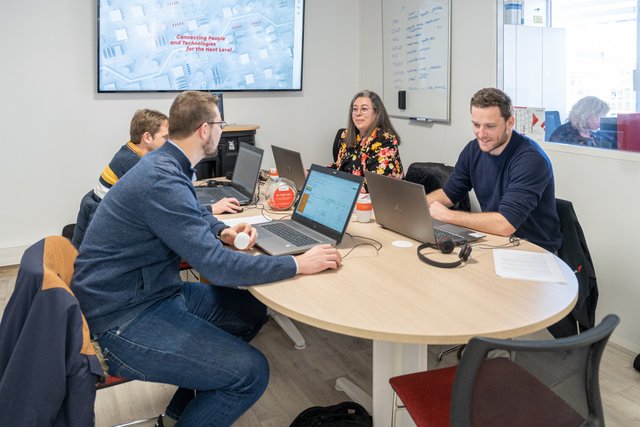 Embedded systems and software

25%

Mechanical Design and Calculation

25%

Ergonomics and Human Factor

15%

Systems and network engineeringSystems and network engineering

10%
Key numbers
3

Team Leaders, our absolute experts and managers of the skills centres

Others ⚙️
Conception : Catia V5, Catia V6, Part Design, EHI/EHA - Calculation : HyperMesh, ISAMI, Patran/Nastran - Electrical Functional : Axiom, SEE Electrical / SEE-XP, CIRCE-C Ergonomics and Human Factor : - Human Builder, Speos
The tide is turning in aerospace and defence ⚙️
Digital transformation is shaping the future of aviation, aerospace and defence. No company can ignore the opportunities offered by technological change. The FERCHAU Group has gathered its IT skills into a strategic approach and handles its customers' projects in six units:
Embedded & Testing
Legacy Transformation
Cyber Security
Extended Reality
Data Analytics
Modelling & Simulation
Learn more on our website: https://www.ferchau.com/fr/fr/technologies-et-solutions.
Projects and technologies ⚙️
Organization and methodologies

We use organisations and methodologies adapted to the context and the project in question: this may be Agile, Squad, V-cycle or Waterfall for example. What is certain, whatever the type of activity, is that we advocate participative management where everyone has the opportunity to express his or her ideas.
In general, we look for responsiveness, quick decision-making with few hierarchical layers, synergies between departments to share knowledge and expertise, and of course a lot of solidarity and mutual aid!
Projects and tech challenges

FTI projects in Toulouse
What are the FTI? They refer to the installation of flight test systems. Indeed, for all their programmes, our clients carry out test campaigns to evaluate the performance and behaviour of their new systems in real flight conditions in order to obtain the certificate of airworthiness and be able to sell their planes to the airlines that will be operating them. At FERCHAU, we take care of the production of the technical documents allowing the installation on the aircraft but we also provide support for the Mise Au Point (MAP) during the entire phase when the aircraft is in flight tests. Support is also provided on the ground benches of the flight simulators to ensure their maintenance and possible updates with the latest technologies tested on the ground before they are tested in flight.
Ergonomics and Human Factor projects in Marseille
FERCHAU's ergonomics and human factors engineers for helicopter cockpits work closely with pilots and systems experts to design solutions that are technically feasible and appropriate. The subjects often concern mission equipment, which varies according to the projects: rescue, medical services, aerial work, troop transport, etc. The proposed solutions are refined on physical models or in virtual reality, and validated during flight tests; among other things, visibility, accessibility, usability, etc. are evaluated. At the same time, each new development must be certified in order to guarantee the airworthiness of the aircraft, i.e. its ability to fly safely.


At FERCHAU, it's quite simple! We do not believe in lengthy recruitment processes. The first step is a telephone interview, during which you are given a brief introduction to the position and the company. Of course, we discuss your expectations and career wishes. In a second step, we schedule a technical interview with our project manager. This interview allows us to learn more about you, and gives you a better view of the job. We also like to invite our consultants to the interview. After all, they are at the heart of our projects! The last step is the debriefing, to find out if we are starting the adventure together!