Feedier
Artificial Intelligence / Machine Learning, Big Data, SaaS / Cloud Services

At Feedier, each team gives the best of what it has to meet the needs of our customers. We make every effort to align all departments to the same goals, which creates synergy within the company. We have 4 teams that stand out, Sales, Marketing, the Product team and the Client Success team.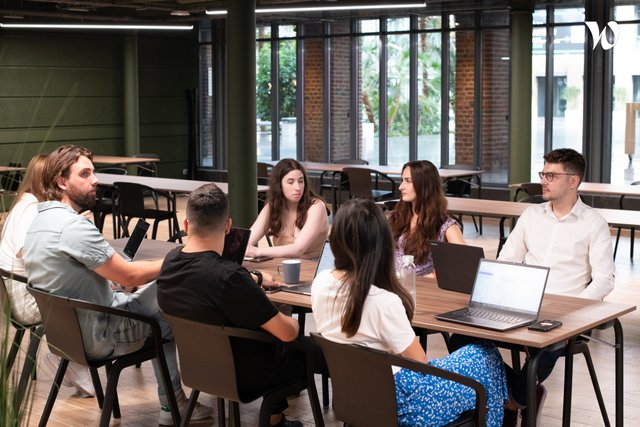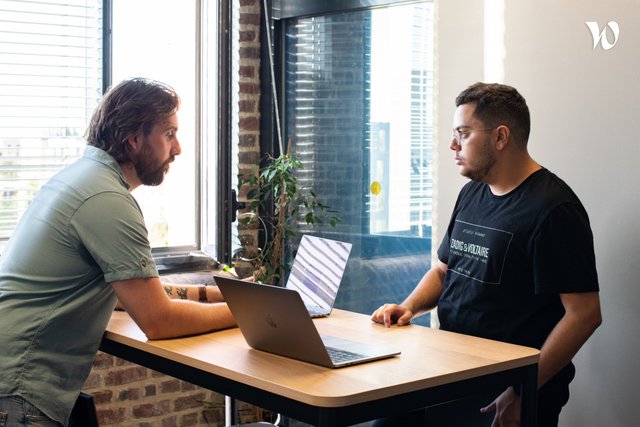 Key figures
45%

of our team works in full remote mode
Our marketing team is composed of Florian and Wassim. Our everyday challenge is to raise the awareness of the brand to generate more business opportunities. We have to stay up to date with our marketing practices, understand the customers' needs in order to meet their demands through different actions. 
Also, it is important for us to keep an eye on our positioning within the search engines. This allows us to adapt our marketing actions according to the market, what works and where our target is.
"

For today's companies, customer experience is paramount to improve in every way. Our mission is to educate B2B companies to align their vision with constant improvement of experience by focusing on human needs before anything else.

"

Florian, Head of Marketing

Our Product Team consists of Praveer, Josep, Ivan, Tanvir, Didac & Oliver. We are a diverse group spanning 3 countries, France, Spain & Bangladesh. We are responsible for building Feedier's product experiences. Our main goal is to improve the Feedier product by creating the most intuitive experience management platform for our customers. We do this through iterative sprints, constant product improvements, innovative features, user testing workshops and many other product activities.
Our product consists of a Web platform, Feedback Forms on web & mobile and an API that we manage. Our product is built using Vue.js for the Frontend, Laravel for the backend. We use Jira for managing our product development cycle and Craft.io for managing product requests. Our different tools allow us to work 100% remotely in a cohesive and efficient way towards our Product goals.
Combining the latest technology, intuitive design and human centered product research we are on a mission to build a world class experience management platform that is tailored to collect, organize and analyze feedback data.
"

There is no quick step to building a world class Experience Management Platform. It requires ongoing listening to our clients' feedback and making continuous improvements. Our mission is to build the most Intuitive experience management platform by democratizing Feedback data for every company.

"

Praveer, COO / Head of Product

As we're still bootstrapped, the Sales team is at the centre of our operations at Feedier. The main challenge we have is to increase our deal value by 30% in 2022 while keeping the same closing time of ~ 3 months and structuring the team to grow by 200% this year. What we LOVE at Feedier is that every deal is UNIQUE because feedback management comes in many different shapes and colours: customer experience, app feedback, employee satisfaction, etc. Our sales team at Feedier is composed of Clémence, Marie, Aurélien and led by François. As of right now, our deals come from 3 main sources: Outbound (40%), Inbound (40%) and Referrals (20%) with 50% of international deals, all synced in our dear CRM Pipedrive.
"

We are responsible for Feedier's growth. The main metric we look at is the new ARR (€) we add every month to Feedier so we have enough margin to scale our team and other departments while providing more value to our clients!

"

Marie, International Sales Executive

Our Client Success team consists of Carlos, Faustine and Yasmine. Our team is diverse as we come from 3 different countries: France, UK and Tunisia and we speak up to 4 languages, English, French, Arabic and Spanish.
Our team has built a bespoke process to guide our clients in adapting the use of our platform to their use cases and KPIs. We also work closely with the Product Team to help better understand the general flows that clients are taking along the platform, work out ways to streamline the onboarding experience using this and what features lead to better retention.
"

Feedier exists to help companies solve their experience problems. Our Client Success Team is the logical extension of that. We don't just help our customers by providing a great product—we also provide our expertise, encouragement, and consultative help, too.

"

Yasmine, Senior Client Success Manager