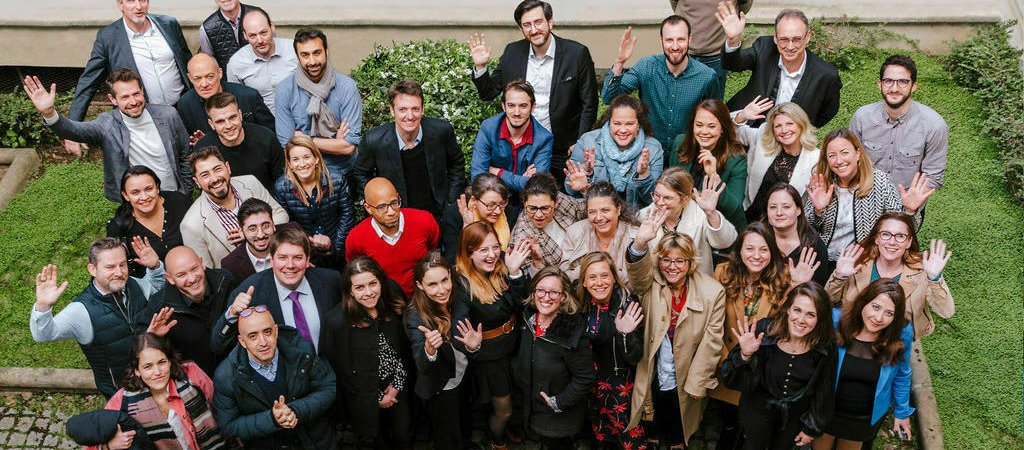 ETS Global
Sales Coordinator Higher Education Uzbekistan
Education:
3 years of college
This position was filled!
Qui sont-ils ?
ETS Global B.V., a wholly owned subsidiary of ETS, is the international arm of ETS that brings ETS expertise to educational and business communities around the world.
Our mission is to advance quality and equity in education worldwide supporting learners at every important stage of their journey and to facilitate access to new educational and professional opportunities.
ETS Global offers a wide range of language assessments, including ETS' two well-known English proficiency tests - the TOEIC® test and the TOEFL® test - and in addition the Pipplet test, assessing oral and written skills of job seekers, employees, and learners, in 40 languages.
Descriptif du poste
Main duties
As a Sales Coordinator in Uzbekistan, your missions will include:
Client Relationships Management
Maintain and develop relationships with B2I (Academic Institutions, Language Schools, Agents) in country.
Develop strong working relationships with government organizations with influence on higher education policies.
Conduct presentations to clients face to face or via webinars and represent TOEFL at industry conferences.
Conduct webinars and workshops for teachers and attend industry events
Visit Higher Education institutions, language schools and partners using ETS's assessment tools
Ensure that TOEFL products and features are recognized and preferred by targeted institutions
Manage client inquiries and resolve issues in an effective and timely manner.
Understand the needs and challenges that higher education institutions are facing related to languages and English in particular
Business Development
Actively support demand generation in country
Increase visibility and volume of the TOEFL test in country
Support and Recruit TOEFL iBT Test Centers in the region
Develop partnerships
Gather, analyze and report market intelligence, trends and developments,
Communicate client needs
Act as the liaison for partnerships in the region
Investigate if successful projects can be duplicated in other countries
Cooperate with marketing department on marketing strategy and implementation
This is a full-time position based in Uzbekistan
Why ETS Global ?
Join an international company with a meaningful mission, leader in the language assessment industry
Be part of a multicultural & very open-minded Team
Lots of possibilities to grow in many regions of the world and in a fast-paced environment
A full remote position
A lot of benefits
A strong culture encouraging initiatives, based on trust, teamwork and ownership
Moments for sharing and having fun
Profil recherché
Preferred experience / Education / Job requirements
Skills
University Degree in English Language Teaching or English Literature
Experience + Certificate of teacher of English as a second/ foreign language
A post graduate degree in TESOL, Education and Business would be an asset
At least three years of experience
Experience working in or with institutions of higher education
Experience working in a multicultural and multilingual environment
Experience working in a customer service or client relations capacity
Experience in English language teaching
Strong written and verbal communication skills in English
Languages required
Fluent in English, Uzbek & Russian both verbal and written
Other qualifications/requirements
Ability to make public presentations
Travel availability in Central Asia
Organizational skills, ability to drive results, taking responsibility and being able to work independently
Flexibility and relationship-building, interpersonal skills
Awareness of higher education system in Central Asia and particularly in Uzbekistan
Déroulement des entretiens
Interview with the HR Team
Interview with the Manager
Check references
ETS Global
Interested in this job?
Questions et réponses sur l'offre