At DataDome, we set the standard for bot and online fraud protection, consumer care, and corporate culture. Since 2015, we have been united behind a single mission "To rid the web of fraudulent traffic". Each person contributes their expertise and talents to this vision. Our structure allows a great diversity of jobs with varied and enriching fields of activities. Everyone is valued and can invest in their own way to spread the #BotBuster spirit!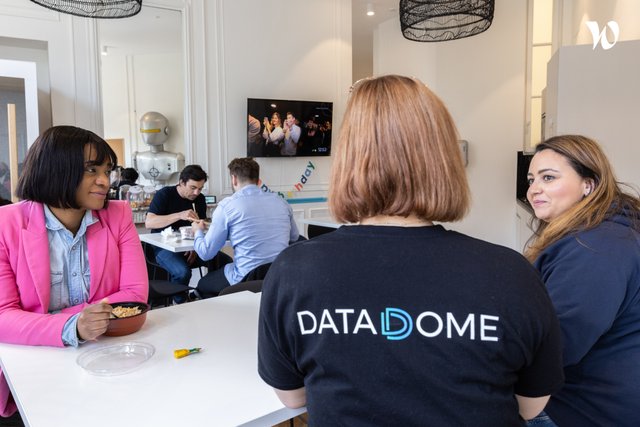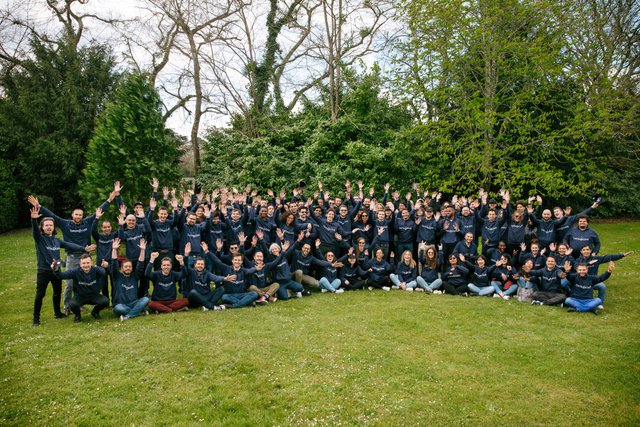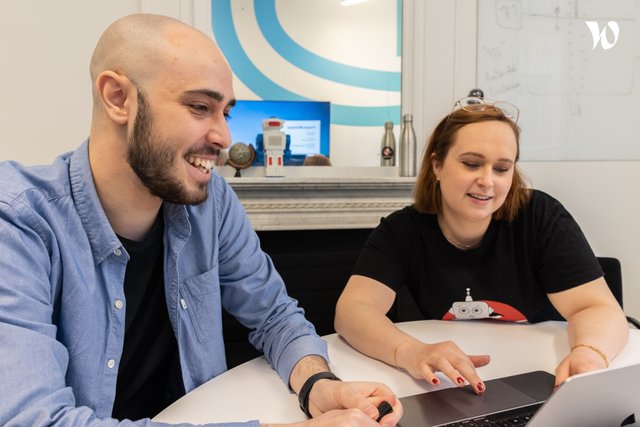 Client Support & Services

14%

The corporate team is the backbone of DataDome. From the shadows, they pull the strings and ensure the future of the company. Divided into different teams, they lend a hand to accompany each BotBuster. 
The Operations team : they manage the finance and also the legal framework of the company.
The People team : the People team takes care of the employee experience from A to Z at DataDome. It manages contract management, hiring, recruiting, as well as employer brand and culture.
The Strategy team : by studying the market and trends, they implement the company's strategy for sustainable hyper-growth.

The Tech team is essential to DataDome. Thanks to their expertise, they develop our product and improve it day after day through concrete and challenging projects.
The Product Team : is responsible for analyzing data to understand and determine future needs and to facilitate the customer experience. It is composed of Technical Product Designers and Product Managers. 
The Engineering team : through various expertises, they develop the product at all levels to offer a reliable, secure and ergonomic service. They work on the implementation of an increasingly elaborate protection thanks to a united and dedicated team.
"

Depuis que j'ai rejoins DataDome en 2019, les projets produits se sont enchainés et ils sont toujours aussi intéressant techniquement, sans compromis sur la qualité ou la dette technique.

"

Bastien, Lead Product Engineer
"

What I like about my job is that, even if Customer-facing roles can be challenging, and demanding at times; we have the ability to turn a negative situation into a positive one, to transform a frustrated customer into a satisfied one, and to leave a lasting impression that goes far beyond a single interaction.

"

Gaëtan, Manager Support Engineering EMEA & APAC
Customer Support & Client Services

They are the privileged interlocutors of the clients, as soon as the contract is signed, the long term relationship begins.
Customer Success Management (CSM) team : they are in charge of the integration of each customer. They show them how to best use the product that meets their needs. They ensure that the customer is satisfied by offering quality services.
Solutions & Services team : they accompany customers after their onboarding to help them if they encounter a problem. Always available and attentive, they react quickly to meet the needs of customers by creating a real relationship of trust.
The marketing team is composed of sub-teams: Growth, Product Performance, Communications, Contents, Events and Channel & Alliances.
They promote DataDome through various channels to raise awareness and attract potential customers. The marketing strategy includes participation in events, online communication campaigns, customer meetings and the establishment of partnerships.

The Sales team researches and prospects potential customers by exploiting all opportunities. In collaboration with the Marketing, Solutions & Services, Engineering and Product teams, it is responsible for demonstrating the product and highlighting how it can improve customer safety.
"

Depuis 1 an et demi en tant qu'AM, j'ai eu l'occasion de rencontrer un écosystème riche d'interlocuteurs différents (RSSI, Head of Cyber, Head of Engineering, CTO, Head of Infrastructure, Head of Digital). Il faut constamment s'adapter à leurs besoins et au Cycles de ventes très différents suivants les typologies d'industrie (pouvant aller de 1 mois à 12 mois pour les plus complexes) C'est un métier passionnant sur lequel la gymnastique entre la résilience et la patience est clé pour réussir !

"

Guillaume, Account Executive