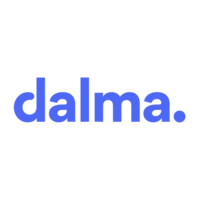 Dalma
First Inside Sales Officer
This position was filled!
Who are they?
Launched in 2021, Dalma is a French insurtech that offers a fully digital, user-friendly, and transparent pet insurance. Our aim is to become the #1 petcare app in Europe, helping dog and cat owners to take care of their animals with affordable insurance plans and unlimited access to vets.
Within 2 years we already achieved:
Over 40 000 happy cats and dogs insured
15 million euros of funds raised in Series A
A team of 70+ pet-lovers working together in France and now in Germany 💙
A super mobile app rated 4,9/5 stars on the Apple store
We're embarking on an exciting new journey, opening Dalma to the German market! We're looking for enthusiastic, adaptable, and resourceful candidates, willing to take on new challenges and join our Berlin Team 🇩🇪
More specifically, as the first member of the Sales Team in Germany, your role will be crucial for the success of Dalma, helping us understand the local market, designing sales pitches and converting Leads to build and grow our local customer base.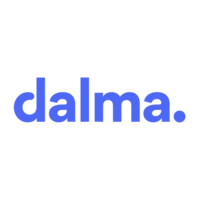 Let's go!
Rencontrez Solène, Talent Acquisition Manager
Job description
⭐️What you can expect to do:
Reach out to potential customers by phone to follow up on leads generated from our marketing campaigns and aggregator, in order to convert them into customers to meet (or exceed) your monthly sales targets.
Build and continuously improve Dalma's sales pitches, identifying various personas and selling points, compared to local competitors. 
Implement, adapt and identify areas for improvement in our sales processes, in collaboration with the German Marketing Team and the Central Ops Team in France. 
Participate in training sessions to improve your sales skills and knowledge of our products and services. 
Onboard future newcomers in the Sales Team.
As the first point of contact for potential customers, you'll be a direct Ambassador for Dalma's product, mission, and values. In cooperation with the Customer Care Team, you ensure a 5-star experience for future and current customers. 
🎁 What we can offer you:
The opportunity to be among the first to build and shape Dalma's Sales Department in Germany. There's a lot to do and a lot to learn on various business aspects!
Work in a dynamic and friendly environment, surrounded by passionate colleagues in Berlin and in cooperation with our French Team!
The possibility to help build and train the rest of the Sales Team.
Gross annual salary: Between 38k€ and 45k€, depending on profile (fixed + variable)
VSOP: virtual shares, as a reward for your participation in Dalma's growth
30 days of paid holidays 🏄🏼
Preferred experience
🫵 Who you are:
You have at least 1 year of experience as a Sales Officer or in a similar role, for a B2C company, ideally in the insurance industry. 
You are fluent in German and in English, with excellent verbal and written communication skills.
You have excellent interpersonal skills and know how to simplify complex information and adapt your speech to convince people.
You are ambitious and goal-oriented, you're always up for a good challenge!
You are proactive and enjoy being autonomous in your work, as well as working in teams.
Bonus points if
Recruitment process
👫 Our recruitment process:
1st call with Solene from HR, to talk about your motivation, previous experiences and get more details on the role. (30min)
A Case Study with a part to prepare at home and live questions during an interview with Lukas, General Manager. (1 hour)
A Teamfit with 3 members of the German and French teams, to check that there's a match in terms of company culture. (3x 30min)
You're in 🙌
Dalma
Interested in this job?
Questions and answers about the job