The company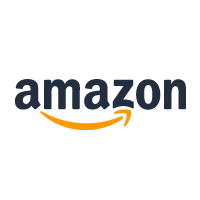 Amazon E-commerce
E-commerce

> 2000 employees
The job
Senior Manager Employee Relations
Who are they?
Amazon est l'entreprise la plus orientée client au monde et est guidée par quatre principes :
l'obsession client plutôt que l'attention portée à la concurrence,
la passion pour l'invention,
l'engagement en faveur de l'excellence opérationnelle,
la réflexion à long terme.
Les commentaires en ligne, la commande en 1 clic, les recommandations personnalisées, les programmes Amazon Prime et « Expédié par Amazon », AWS, Kindle Direct Publishing, Kindle, les tablettes Fire, Fire TV, Amazon Echo et Alexa comptent parmi les produits et services initiés par Amazon.
Leurs collaborateurs sont animés et motivés par l'innovation dans les nouvelles technologies, la création de nouveaux produits et par le fait d'offrir aux clients des services qui leur facilitent la vie.
Ils sont ouverts à faire les choses différemment, à prendre des décisions rapidement et ils n'ont pas peur de l'échec. En résumé, Amazon a l'assise d'une grande entreprise et l'état d'esprit d'une "start-up"!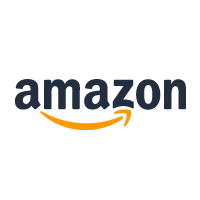 Visit the profile
Découvrez la culture d'entreprise chez Amazon.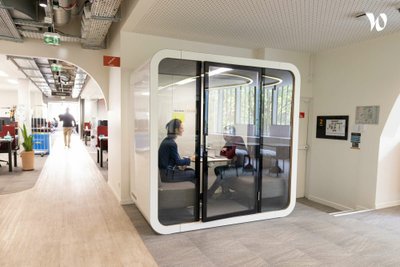 Rencontrez Kenza, Recruiter Stagiaires et jeunes diplomés
Rencontrez Maxime, Brand Specialist
Job description
Job summary
Flexible EU or UK location

We are looking for a Senior Manager Employee Relations
Join an exciting team with a great mission. We want Amazon to not only be the most customer centric company where our customers can find, discover and buy anything online, but with your help, Amazon will also become the most employee centric company in the world. This is your chance to make history!
Your Role: Senior Manager Employee Relations
The Amazon Last Mile Employee Relations team supports Amazon and third-party contractor teams that execute Amazon's last mile delivery services. The core workforce this positions supports are Amazon's employees. We are seeking a Senior Manager with a demonstrated ability i) to quickly assess data, workplaces, behaviors, and relationships to identify risks and gaps in the work environment; ii) to develop and execute sustainable, scalable initiatives, mechanisms, and programs that affect long-lasting changes at all levels; and iii) to influence leaders to win alignment, support, and change agents. The Senior Manager will possess significant employee and labor relations expertise, excellent judgment, and highly-developed analytical and communication skills. You will own ensuring that fair, consistent, and transparent employee relations processes are applied at our delivery stations so that we can maintain a positive experience for last mile associates. You will provide guidance to senior leadership teams when introducing programs that foster a positive and engaging relationship with our driver workforce. Amazon works with and respects the right of employees to establish and join works councils, choose and engage in constructive negotiations. In support of these mechanisms, you will support Amazon with strategic and operational advice in terms of trade unions and works councils.
Business Area: Operations
Operations is at the heart of the Amazon customer experience. We start with the customer and work backwards. This role will work with and support the last mile operations in our delivery stations, the last stop before our packages are delivered to customers. The teams in our delivery stations are responsible for managing last mile delivery, from dispatch from the station, all on road delivery activities, and processes relating to return to station. Throughout, our driver workforce ensures that our customers receive what they want, when they want it. We work hard to make the driver experience positive so that they ensure our customer expectations are met.
Main Responsibilities:
The Senior Employee Relations Manager works as part of the senior leadership team, developing and delivering projects and programs whilst ensuring, through a team of local Operations and HR Managers and country Employee Relations teams, the effective delivery of an excellent customer experience.
Travel requirement 30-50%
Responsibilities include:

Associate Engagement: Develop and assess engagement mechanisms that maintain positive workplace environments for drivers; assess and inform leadership on key areas of improvement both locally and across network.
Labor Relations Advice & Strategy: Identify trends and challenges, predict and mitigate risks, and develop and execute solution-focused strategies and programs.
Crisis Management: Work reactively on crisis-oriented issues under extreme time limitations while exercising excellent judgment and leadership
Project Management: Independently design, own, and lead successfully large-scale, network-wide projects that improve frontline partner experience
Analyze and Interpret Data: Exercise strong analytical skills using data and anecdotes to develop persuasive narratives and recommendations; demonstrated ability to define and measure success of programs
Deliver Innovative Solutions: Challenge current practices, industry status quo, and generate creative mechanisms that bring about large-scale solutions
Provide Labor Relations Advice: In partnership with our legal teams, provide accurate and timely advice on works council and other workplace mechanisms in concert with meeting business needs.
Communicate Effectively: Rapidly produce high-quality written communications that concisely analyze problems and move solutions from concept to execution
Lead Through Others: Build constructive relationships with critical stakeholders and peers to share information, influence change, and leverage resources to deliver results
Problem Solve: Work independently with minimal supervision, in ambiguous situations, and persevere over internal and external barriers to drive resolutions
Work at Scale: Design solutions for a single person, station, or situation then translate, design, and launch sustainable mechanisms for entire networks: Build constructive relationships with critical stakeholders and peers to share information, influence change, and leverage resources to deliver results
Preferred experience
The successful candidate will:

Have several years of relevant employee and labor relations experience in ER, HR, or Legal roles
Possess demonstrable problem solving and analytical capabilities
Experience analyzing metrics and assessing employee sentiment data to find root causes and develop short-, medium- and long-term plans
Demonstrated ability to execute complex strategies across large networks
Capable of working successfully in fast-paced, ambiguous environments
Experience working with third-party contractor workforces
Have the ability to relate to and communicate effectively with employees at all levels
Demonstrated high emotional intelligence and empathy
Possess strong change management, negotiation, and influencing skills
Fluent in English both written and spoken
Degree required; law degree / legal background preferred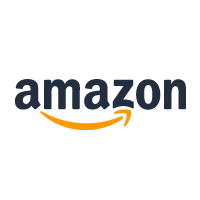 Amazon E-commerce
Interested in this offer?
Apply
Questions and answers about the offer
Add to favorites

Share on LinkedIn

Share on Facebook

Share on Twitter