The company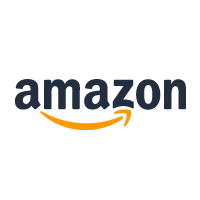 Amazon E-commerce
E-commerce

> 2000 employees
The job
Sales Manager FRITES
Who are they?
Amazon est l'entreprise la plus orientée client au monde et est guidée par quatre principes :
l'obsession client plutôt que l'attention portée à la concurrence,
la passion pour l'invention,
l'engagement en faveur de l'excellence opérationnelle,
la réflexion à long terme.
Les commentaires en ligne, la commande en 1 clic, les recommandations personnalisées, les programmes Amazon Prime et « Expédié par Amazon », AWS, Kindle Direct Publishing, Kindle, les tablettes Fire, Fire TV, Amazon Echo et Alexa comptent parmi les produits et services initiés par Amazon.
Leurs collaborateurs sont animés et motivés par l'innovation dans les nouvelles technologies, la création de nouveaux produits et par le fait d'offrir aux clients des services qui leur facilitent la vie.
Ils sont ouverts à faire les choses différemment, à prendre des décisions rapidement et ils n'ont pas peur de l'échec. En résumé, Amazon a l'assise d'une grande entreprise et l'état d'esprit d'une "start-up"!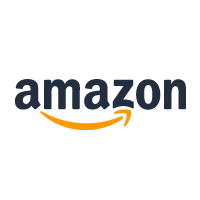 Visit the profile
Découvrez la culture d'entreprise chez Amazon.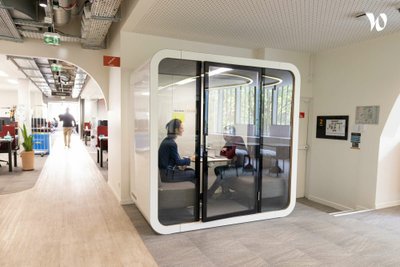 Rencontrez Kenza, Recruiter Stagiaires et jeunes diplomés
Rencontrez Maxime, Brand Specialist
Job description
Job summary
Ring (www.ring.com) is looking for a Sales Manager to support our growth in the FRITES region. You will drive all aspects of building a long-term business with Ring's retail partners. This includes managing the strategy and execution of the sales plan, that will result in delivery of sales and profit growth of Ring and our expanding portfolio of products.
This person will manage all aspects of client relationships and work across all relevant cross-functional areas to guarantee effective joint business planning, communication, implementation and execution of objectives. We work with some of the world's biggest retailers, implementing long-term business plans and creative ways to drive adoption, fueled by our mission to create safer neighbourhoods. It takes a savvy and strategically agile individual to be successful in this role.
Primary Duties & Responsibilities:
● Own and execute the growth plan for Ring's retail partners, cultivating effective business relationships for these key accounts at senior management level, with buyers, as well as merchandising and replenishment teams.
● Manage key accounts, including long-term strategy, account planning, forecasting, sales, activity calendars, merchandising, trade marketing and product lifecycle management, ensuring attainment of company sales goals and profitability.
● Coordinate and allocate resources from Ring and Ring's partners to drive regional growth.
● Attain sales goals and control expenses to meet budget guidelines.
● Maintain accurate records of all pricing, sales productivity, expenses, and activity reports.
● Provide feedback on account to management team and work to act as the voice of the customer within Ring, finding new synergies and opportunity to maximise customer success.
● Serve as the liaison between retail consumers and the product team, analysing and understanding local needs to ensure roadmap alignment.
● Ensure channel marketing hits home with local retail, training, displays, promotions, and retailer satisfaction.
● Coordinate local channel development activities, consumer events, and training.

Preferred experience
● Relevant years of experience in sales within retail / wholesale channels
● Bachelor's Degree required / MBA preferred
● Fluent French and English speaker (written and spoken), Spanish or Italian language skills are a plus
● Experience with key retailers in France, Italy and Spain is a plus
● Demonstrated track record of delivering results in a fast-paced environment, with an instinct for business-generating activities
● Excellent negotiation, analytical, organizational and problem-solving skills - a proven relationship builder
● Highly organised, with the ability to prioritise and manage multiple tasks, stakeholders and deadlines simultaneously
● Outstanding attention to detail and bias for action, with a positive, can-do, go-the-extra-mile attitude
● Strong understanding of customer and business dynamics, with ability to apply to sales strategy and troubleshoot future account needs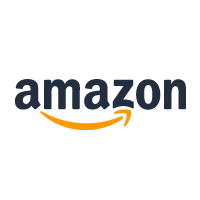 Amazon E-commerce
Interested in this offer?
Apply
Questions and answers about the offer
Add to favorites

Share on LinkedIn

Share on Facebook

Share on Twitter