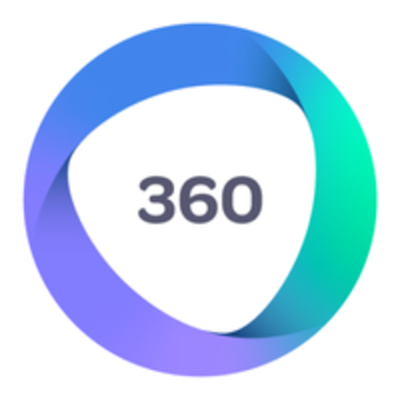 360Learning
Devops Engineer
This position was filled!
Who are they?
360Learning empowers Learning and Development teams to drive culture and growth through Collaborative Learning. Our learning platform combines collaborative tools with the power of an LMS, enabling high-growth companies to unlock learning based on collective expertise instead of top-down knowledge. 360Learning is the easiest way to onboard new employees, train customer-facing teams, and develop professional skills–all from one place.
360Learning powers the future of work at 1,500 organizations. Founded in 2013, 360Learning has raised $240 million with 300+ team members across New York, Paris, and London.
Job description
With our increasing numbers of customers (2000+ client companies in 160 countries, 2.6M registered users, 50k daily active users) and increased user requests, the 360Learning Devops department is a key unit in driving our success.  
Within 2 years, the Devops team has grown from 1 person to 5 members. We recently migrated our infrastructure from dedicated servers on OVH to Azure. We are now committed to continuing the modernization of our stack, including a migration to Kubernetes, while addressing important business-wise questions like our geographical expansion, our performance and our scalability. 
To continue our mission of enabling companies to transform corporate learning into a strategic function through our platform, but also to accompany our growth, we are looking for a sixth talented Devops Engineer. You will have the opportunity to: 
- Have a concrete impact in a fast-changing company. You will be in charge of building a scalable infrastructure while optimizing resources in order to support our increasing activity.
- Carry out challenging and cross-cutting projects autonomously, in close relationship with most of our R&D teams: migrate to Kubernetes, use continuous deployment, suppress all maintenance downtimes, release sandboxes, a service catalog for developers, and more. 
- Carve out your own space within a highly-skilled team all willing to learn, share and make progress. More info about our Devops career path here
Within 1 month you will:
Discover 360Learning, its platform, its teams and its culture
Become familiar with our R&D way of working
Understand the team's processes
Within 3 months you will:
Provide solutions to ease developers' workflow and bridge the gap between a developer-centric application and a production-ready service (e.g.: provide access to secured resources and automate frequent manual tasks)
Automate deployment of applications, configurations and infrastructure to achieve high level of flexibility and confidence in production setups and deployment process
Work on CI/CD, improve our global security, challenge our worldwide scaling, increase our performances…
Within 6 months you will:
Work closely with developers to facilitate their daily tasks, help them conform to best practices and make sure environments meet requirements  (e.g.: simplify and automate the deployment process, provide metrics and monitoring to the engineering squads)
Improve monitoring and load testing, so we can have a secure and performant infrastructure
Within 12 months you will:
Be strategic in the Devops choices for all important projects related to our platform's performance and reliability (e.g.: deploy the service in the US, build the framework for our engineers to get autonomy at scale)
Evangelize and train our R&D team on Devops culture by defining all best practices (containers, cloud-native applications, observability…)
The Skills Set:
You have 3+ years of experience
You have worked in a tech or a SaaS company
You know how to run systems in production
You are used to working with some cloud infrastructure (Azure, AWS, GCP…)
You play with containers and are familiar with automation and IaC
You have a coding background (scripting, programming)
Strong written and communication skills
Fluent English (US/UK) / B2 Level or equivalent (FR)
Enthusiasm for our culture explained here
Our technical stack:
Cloud: Azure Cloud, AKS
Containers: Docker, Kubernetes, Helm
Infra as Code: Terraform, Ansible, Argo CD, Github Action
Monitoring tool: Datadog
What we offer:
Compensation: Package includes base salary, a variable component and equity
Benefits/Perks: Work From Home stipend, RTT, lunch vouchers, medical insurance, gym subscription, 1 month parental leave for the second parent. View our CSR charter.
Balance: Flexible hours, full remote work possible anywhere in France
International team: Offices in London, New York and Paris
Culture: A framework that will make you successful - envision what's it like to join 360Learning from onboarding to ramp-up, and beyond: https://360learning.com/blog/360learner-journey/
Interview Process:
Phone Screen with our Tech Talent Acquisition Manager
Discovery Meeting with Eloise, our Head of Devops
Take-home case study
Clarification Meeting with 2 Devops Engineers
Culture-fit interview with Kristen, our VP of Technology
Offer!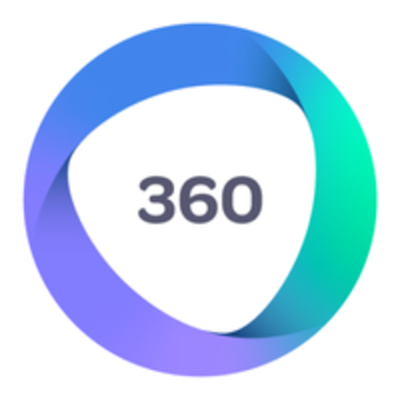 360Learning
Interested in this job?
Questions and answers about the job