Job hunting: 5 free tools to make your search easier
Mar 30, 2022 - updated Aug 10, 2023
5 mins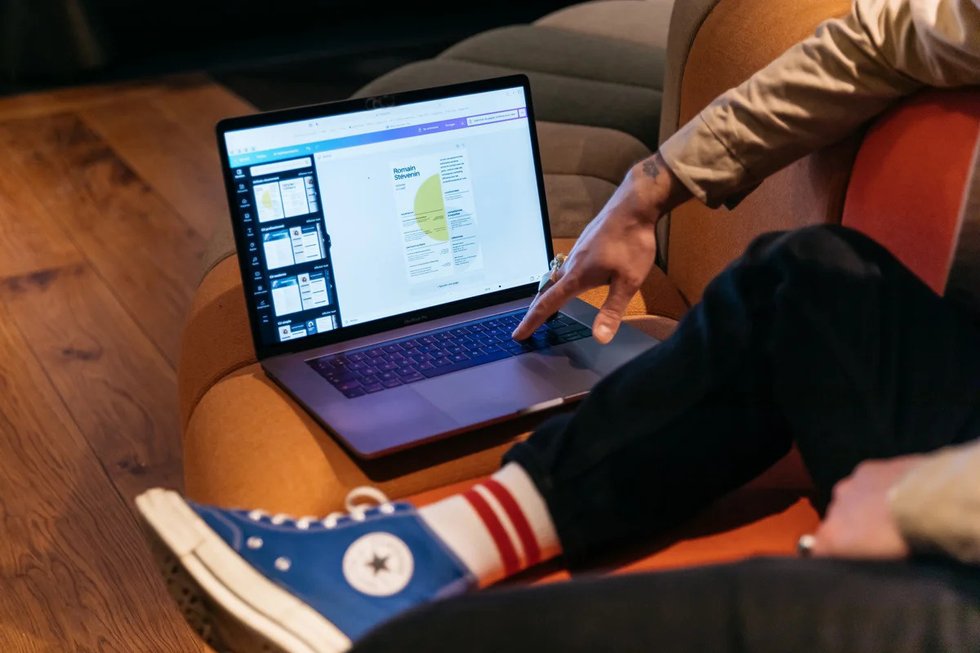 Between updating your resume, personalizing your cover letter and trawling job boards, the hunt for a new post can feel slow and repetitive. There are lots of tools that can transform how you apply and help to save you time, however, thus making your job search easier and more efficient. Karim Hechmi, aka 'Uncle Karim' on LinkedIn, the chief executive of Find Your Way, has put together a selection of his top 5 free tools that can take the stress out of finding a job.
1. Canva: for a simple and efficient resume layout
Yes, Canva is a must-have tool! That's why it's at the top of Hechmi's list. Perhaps you've used it to create your resume and we understand why. "It's a great way to find the right resume template, adapted to your industry and your job," he says. "It allows you to create fresh, up-to-date documents." While Canva is often associated with resume creation, it has lots more to offer. "It's also very useful for creating a LinkedIn banner or any content—such as a portfolio, for example—that could enhance your profile in your job search process," he says.
The good news is that the free version offers a wide range of features, he says. It's more than enough for your needs as a job seeker. Canva is also intuitive enough for those who are not experts in graphic design, though it takes time to feel completely at ease with it. "It takes some getting used to and you will have to familiarize yourself with the tool. For example, to create a resume, the management of column alignments can be a bit tricky," Hechmi says.
Because recruiters are often ruthless with spelling, this tool is essential when applying for a job to avoid making disqualifying mistakes. "When applying for a job, it's very important to look professional, to proofread your application, and to avoid spelling mistakes at all costs," says Hechmi. Letting the opportunity of a lifetime pass you by because of a few typos would be bad, especially given the number of tools there are to help you avoid this. So no more excuses! Microsoft editor can scan your texts and detect any little errors that have crept in. All you have to do is install the plug-in on your browser and follow the recommendations. It's a very easy extension to use: simply log in with your Microsoft account to download it. Once installed, it will highlight mistakes as you go.
"Beyond correcting my spelling mistakes, this tool has also improved my writing skills," says Hechmi. It not only corrects your work but helps you to think about what you are writing and to learn, "all while being practical and fun." It's free to those who have a Microsoft account. Be careful though, as the extension is not compatible with all websites.
3. Mailtrack: to ease the stress of waiting for a reply
This can help you to stop obsessing about how your application was received. "One of the main problems, when you're a candidate, is thinking, 'Was the application I sent really opened and read?'," says Hechmi. So how do you know if you're wasting your time with a company? How do you know when it's the right time to follow up with the recruiter? Mailtrack allows you to get information on how your emails were treated. "It's a Chrome extension that works with Gmail and allows you to know if your email has been opened and how many times it has been opened, which shows the possible interest of a recruiter in your application*," says Hechmi.
For example, if you applied to a company a few weeks ago and your email was not opened or opened only once, there is a good chance that your application was discarded or did not meet expectations. On the contrary, if your application was consulted several times and at different times, this may mean that your profile is of interest. "The main advantage as a candidate is the time saved thanks to this key information," he says. "You know when to follow up, which is key." The only problem here is that Mailtrack works only with Gmail. Let's be real, if we can stop torturing ourselves wondering if our application has been read, we'll take it!
4. Text Blaze: to make every message personal
Yes, you've been told time and time again that if you want to make the right impression on recruiters, it's essential to personalize your application. The problem is that if you're trying to send out 50 fresh applications, it can take a long time! The Text Blaze tool is used to "pre-save messages and wording, which can save you a lot of time. It allows you to have a base of messages, which you can then personalize," says Hechmi. "It's a good tool to save time, and still gives you a high-quality output."
On Text Blaze, you define the pieces of sentences to personalize. You can isolate the elements that change for each application: the name of the contact person, the name of the position, the skills, etc. That way, you won't put the wrong recipient's name on an application letter when you're updating an old one!
5. Contact Out: how to find who you're looking for!
Picture this: you want to apply for the job of your dreams, but you can't find the direct contact of the person who could be in charge of the recruitment. Annoying, right? Contact Out can help you. This tool allows you to find the contact details of a specific person. "You've come across a recruiter on LinkedIn but can't reach them because you don't have the Premium version. Thanks to Contact Out, you'll be able to find their email address or Twitter account, for example," says Hechmi. Pretty useful, right?
According to Hechmi, this is an effective feature when you want to send a spontaneous application to a company, even though no job has been advertised. "If you really want to work for such a company, but there are no openings that suit you, you can easily send an application to the person directly in charge of recruiting. Moreover, this tool is free, easy, and quick to use," says Hechmi. The only problem is that there is "no guarantee of success." If the person you are "investigating" has not added their contact information, the tool will not find any email address or any other profile on social networks. "In that case, you can try again using Discoverly, which scans more platforms," he says.
We promised 5 tools, but because you've made it this far, here's a bonus one!
This is an invaluable tool for tracking your applications! "It's important to know where you stand, which company has contacted you, who you've contacted again, which companies you've already interviewed with, which ones have sent you a negative response and so on," says Hechmi.
Everything is set up so that you can organize your job search as easily as possible. It's set up as a table and all you have to do is add the positions and companies you are applying to work for. As with the Trello project management tool, each column corresponds to a step in the process, so you have to update it only as you progress**. It's practical, Hechmi says, and it has lots of functionalities. "After creating an account in CVDesignR, you will be able to find job ads and resume templates, it is a very powerful tool," he says.
The tedious task of trying to find a new job can be made much easier when you have the right tools. These ones won't guarantee success or that you'll find a new job at the drop of a hat, but they may make you more efficient in your search, and that's a win!
Photo: Welcome to the Jungle
Translated by Kim Cunningham
Follow Welcome to the Jungle on Facebook on LinkedIn and on Instagram and subscribe to our newsletter to get our latest articles every day!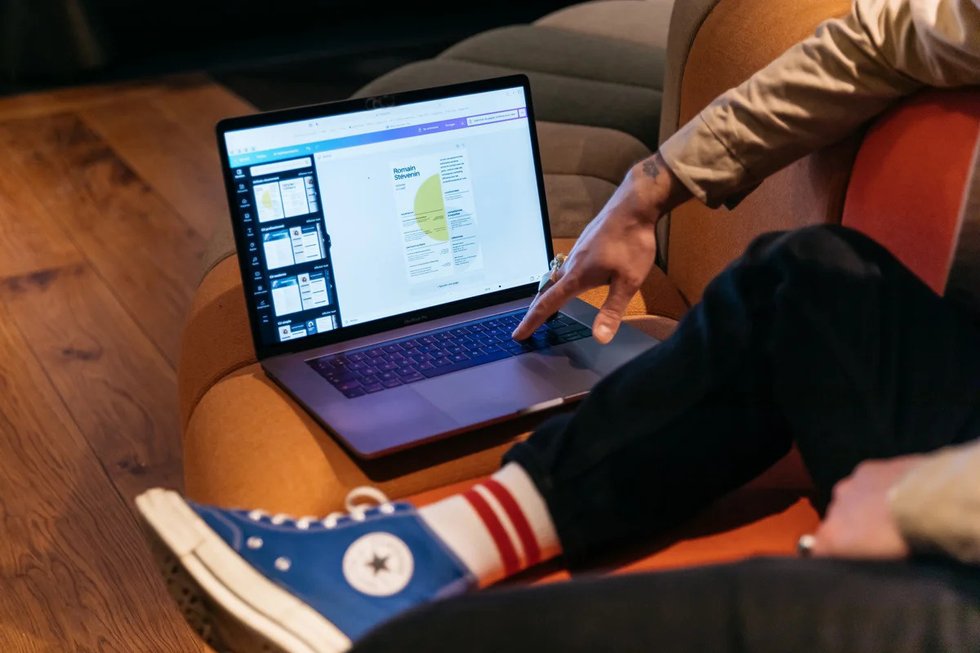 The newsletter that does the job
Want to keep up with the latest articles? Twice a week you can receive stories, jobs, and tips in your inbox.

Looking for your next job opportunity?
Over 200,000 people have found a job with Welcome to the Jungle.
Explore jobs