Job hunters beware: How to spot a recruitment scam
Oct 17, 2022 - updated Aug 10, 2023
5 mins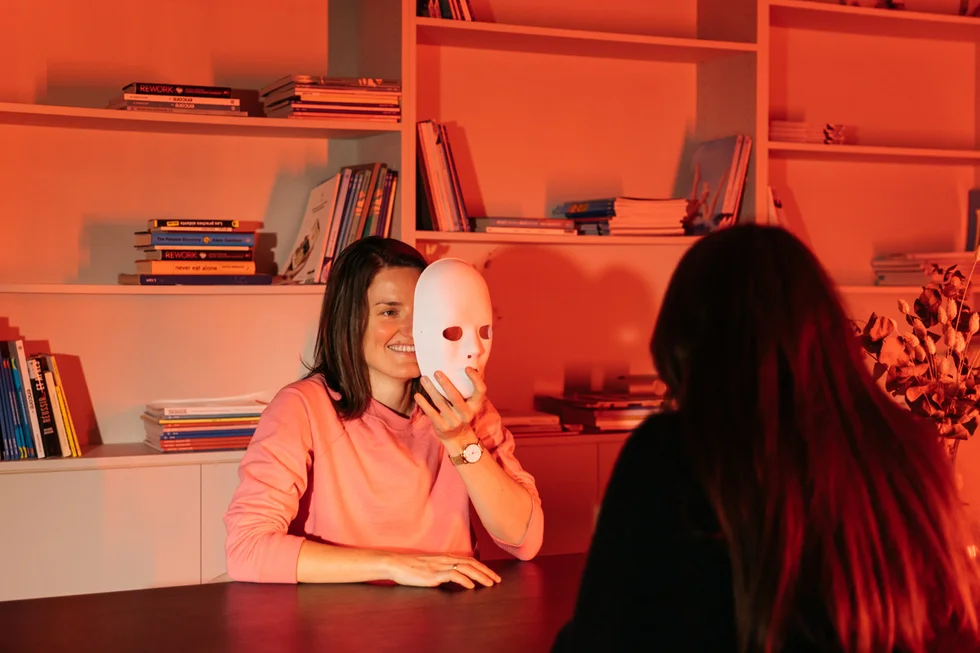 Over 178 million fake accounts were removed from LinkedIn in 2022 in an attempt to minimize the number of recruiting scams the platform sees. But scammers are getting smarter, and their ability to trap job hunters in their nets is on the rise. A support group for scam victims reported to CNBC personal losses ranging from $200,000 to $1.6 million, and in 2020 the FBI reported over $59 million in losses through over 16,000 reported recruitment scams.
With 80% of job searches being conducted online, the potential for scams is huge. To equip candidates with the tools they need to securely and effectively navigate their job hunt, we've compiled a list of red flags to be aware of when scanning job advertisements and participating in recruitment processes. Not today, scammers!
What does the job ad look like?
Reputable job boards and company career pages are usually your safest bet when it comes to applying for jobs. But that doesn't mean scammers aren't targeting applicants on platforms like LinkedIn and Indeed. And if you find your dream job advertised on a Facebook group or Craigslist? Sure, it could be legit, but it's best to verify before getting involved.
When analyzing a job advertisement, there are a few things to watch out for: Is the spelling correct, is the language clear, and does the profile of the poster look reliable? Daniel Sereduick, legal counsel, advises job hunters to be aware of vague and inconsistent language, saying scammers can use tactics like "being vague about the role and who is hiring it." He advises contacting the job poster directly if you have doubts: "It's never a bad idea to ask for more information before putting yourself in a position of potential risk."
In a February 2022 public service announcement, the FBI warned job hunters that fraudulent job advertisements can include links and contact information that direct applicants to spoofed websites, email addresses, and phone numbers. These elements are used as bait by scammers and are used to steal applicants' personal information and subsequently sell or use it in further scams.
Who's the advertiser?
When it comes to verifying the person who published the job advertisement, this can be a little more tricky. First things first, take a look at the "recruiter's" LinkedIn profile. If they're listed as working for the company advertising the job, that's a good start. However, if you're speaking solely to one recruiter throughout the entire process, this may be cause for concern. Sereduick says, "Being hired usually takes time and more than one person. Those communications with multiple people, and validating their personal details can help to lower the risk." So if your initial point of contact seems to be your only point of contact, you may want to reconsider continuing the process.
In some advanced scams, fake recruiters can work in groups. If this is the case, it will be harder to spot right away and will require some further digging on your part. The Federal Trade Commission (FTC) saw 2.8 million fraud reports from consumers in 2021, so creating a fake company is well within the means of today's scammers. When verifying the company you've applied to, Sereduick recommends you "check if a company has a public website and then look for information about them in third-party, legitimate sources. Sites like Crunchbase can be useful to authenticate smaller/younger companies." Doing your due diligence on the company in question will help you even if it's not a recruiting scam—you want to know who you'll potentially be working for, don't you?
Ideally, the recruitment process you're involved in will prioritize email or phone calls for all communication, so beware if the recruiter is unwilling or seemingly unable to contact you in another way. If they insist solely on using LinkedIn, Facebook, or even Skype messenger to speak with you, you may want to think twice about continuing the conversation before verifying the process is legit. The Financial Industry Regulatory Authority (FINRA) recommend calling the company's HR department to make sure that they do, in fact, use the channel of communication in question as part of their hiring process.
Do things add up?
If your suspicions are still strong after a first round of investigating, you may need to go deeper. Even if a "recruiter" is listed as an employee at the company you're applying to on LinkedIn, you can double-check this in a number of ways.
Check the company website and see if they have a "Meet the team" page. Is your contact listed? And is it the same person you've spoken with?
Find the company's general email address—it's usually listed on their site—and see if the format and domain name matches that of the recruiter (provided you're speaking to them via email)
Call the company. Ask if person X works there and if they're currently hiring for the role you're interviewing for.
If the information you find in your research matches what you've learned from the recruiter you're in touch with, wonderful! If not, however, it may be time to step back from the process and apply elsewhere.
In January 2020, a public service announcement made by the FBI warned candidates about fake job listings online and provided them with a range of tips to protect themselves. This announcement was followed by a second one in February 2022 reiterating the importance of protecting yourself as a candidate and knowing what to look out for in fake job ads and recruiting scams after a surge of scams across the US.
Are they asking for money?
Let's say you've made it through a couple of interviews and now the recruiter has put an offer on the table. Great news—in theory. However, what comes next is extremely important. Job candidates that have made it to the end of the hiring process can expect to be asked for certain types of information and elements to put together an employment contract, but being asked for money upfront should not be one of them. For Sereduick, any recruiter asking for payment for something upfront is a huge red flag: "This is a deal-breaker. A job is payment for labor, not a means of outsourcing business expenses."
Being asked to pay for things such as a computer or any type of work equipment should be considered out of the norm. Sereduick urges candidates to be careful of any recruiter asking for this; "Those jobs might ultimately be legitimate, but even assuming that they are, are they the sort of job I want?" In any case, any personal or financial information that is to be provided to a future employer should be done only once an offer has been accepted and the candidate has officially been hired.
He also warns job hunters to be careful about sharing personal information: "Scammers probably want either money or data, so I tend not to give those until I feel confident about who I'm interacting with." The FINRA echoes this sentiment, advising candidates that any potential employer asking for their social security number or bank details before they've been hired should be handled with caution.
Who you gonna call? The FBI
Being aware of the risk of job scams and how to protect yourself is key. If you've found this advice too late and you've already fallen victim to a recruitment scam, the best thing to do is report it. The FTC recommends doing so through its online portal, and you can also report it to the FBI through the Internet Crime Complaint Center. If you handed over money or sensitive personal information, the FBI also recommends getting in touch with your financial institution.
Photo: Welcome to the Jungle
Follow Welcome to the Jungle on Facebook, LinkedIn, and Instagram, and subscribe to our newsletter to get our latest articles every day!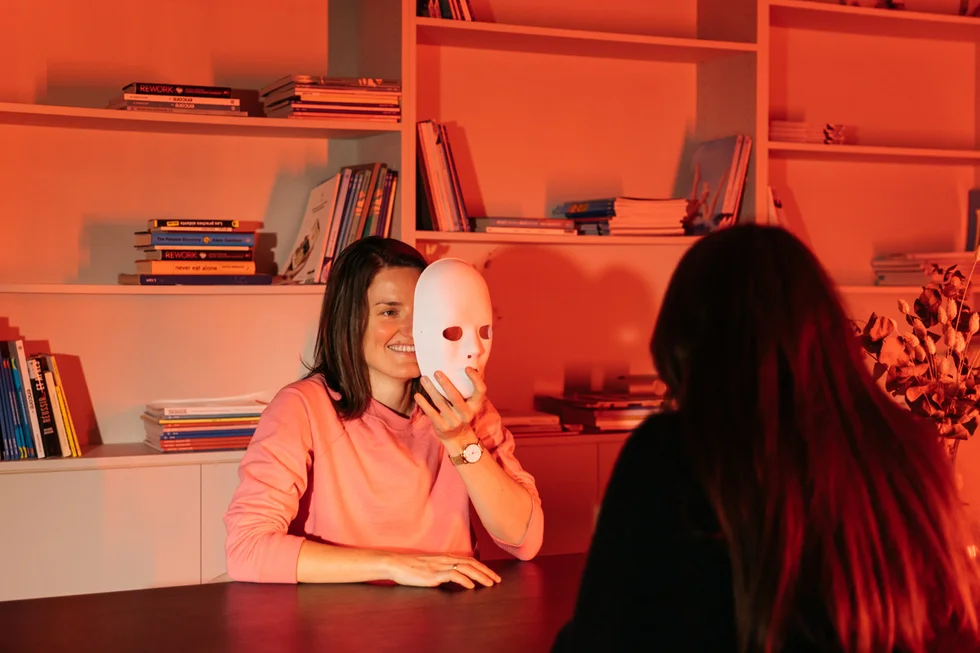 The newsletter that does the job
Want to keep up with the latest articles? Twice a week you can receive stories, jobs, and tips in your inbox.

Looking for your next job opportunity?
Over 200,000 people have found a job with Welcome to the Jungle.
Explore jobs