LinkedIn etiquette: the thin line between authenticity and TMI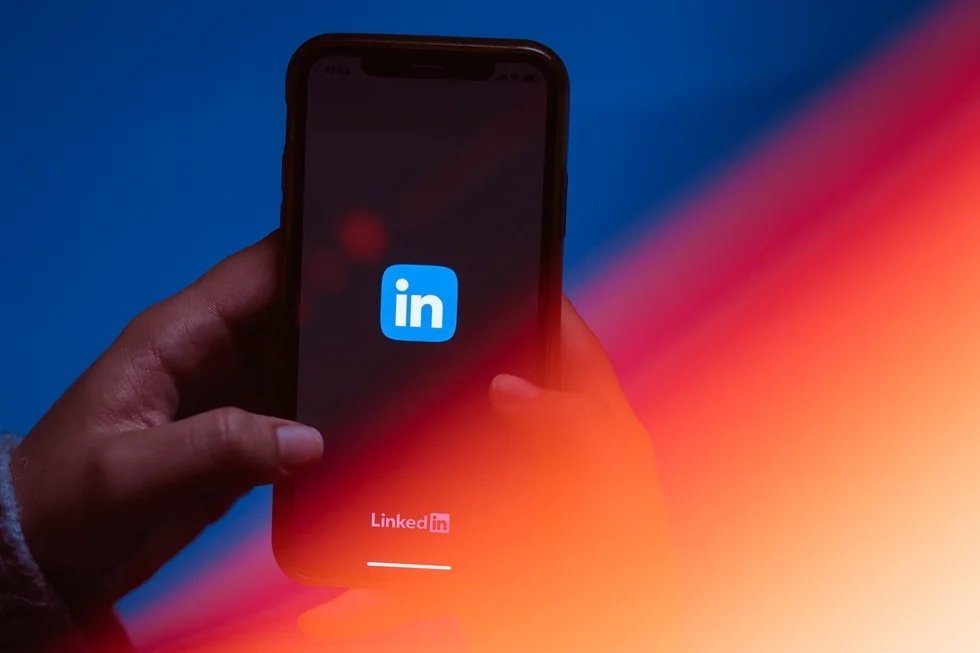 LinkedIn has emerged as one of the biggest work-based social networking platforms. Its most current data shows over 930 million users on the platform today. But while LinkedIn as an ecosystem touches on everything from digital marketing to web3 topics, have you ever wondered how you—an individual who is looking for their next big gig or showcasing their past work—should be showing up on the platform?
Finding the line between professional content, personal anecdotes, and straight-up oversharing isn't obvious. How much of yourself should you bring to LinkedIn, and can humanizing your profile go too far? Let's find out.
Understand what you want to contribute to the platform and your profile
Jacqui Barrett-Poindexter, President, CEO, and Chief Career Writer of Career Trend, often answers similar questions for her clients. Her top-level answer is that how you show up on LinkedIn depends on both your personal life and career journey. "I had one client who articulated authenticity by describing how he grew up in an apartment in a disadvantaged neighborhood, but even with these disadvantages, how his mother influenced him that 'he could achieve everything he wanted' and how his father demonstrated the 'meaning of hard work' through his day-to-day commitment to his job at a steel mill," explains Barrett-Poindexter. "He used this authenticity to gird his own metamorphic rise from front-line auto salesman to eventually owning multiple dealerships. He not only believed that all things are possible, based on his mother's emphatic preaching of this message, but also that success required roll-up-his-sleeves work to do the hard yards, based on witnessing his father's rigorous commitment to his job."
Barrett-Poindexter's client embraced authenticity on the platform without delving into oversharing. You want to understand your boundaries so you don't delve into too much authenticity when posting or optimizing your LinkedIn profile.
Decide what authenticity means for you
A 2020 Deloitte study found that 48% of employees feel like their managers or company leadership want them to "cover" (or hide) parts of their lived experiences or identities. Consequently, deciding to be more authentic on a public platform like LinkedIn may feel like going against the grain of what most companies or work cultures have held to be true for so long.
But, when it comes to showing up on LinkedIn as your more authentic self, the more information you have when making the decision, the better. For example, here are the sections on your LinkedIn profile that can benefit from some authenticity and intentionality: "Hands down, the Professional Headline and the About [formerly Summary] sections are crucial," explains Barrett-Poindexter. "But also keep in mind you have opportunities to showcase video interviews and articles as attachments to various sections of your profile. Especially by including videos that exude your personality, you can humanize your profile."
You also aren't limited to showing authenticity through your own words either. Take advantage of sections like LinkedIn's "Recommendations" sections to showcase how your past coworkers see you.
How to be more authentic on LinkedIn
Once you're ready to sit down and optimize your LinkedIn profile, decide why you want to do it and what specific sections you want to start with. "By showcasing authenticity, you're more likely to attract the type of company and or culture that maps to your target goals," explains Barrett-Poindexter. "You can also weed out the organizations that are not a fit for your personal brand—that don't align with your values. This will save both you and the potential hiring manager or recruiter time and energy."
Barrett-Poindexter also encourages you to use questions like these to help guide what kind of stories you want to add to your profile:
Are there any early-career experiences that you want to highlight?
Is there a specific period or encounter that shaped you as a leader?
Did you have to learn on your feet while balancing work and life?
"Couple these narratives with illustrations of your putting that authentic side of yourself into professional action. [In the form of] challenge/action/result stories," explains Barrett-Poindexter, before offering an example. "Such as, 'Parachuted into a culture of ambiguity following an acquisition of a competitor with a wildly different culture; unified a newly formed a 200-member organization by actively empowering small-pod team structures with a shared purpose and the freedom to architect solutions based on their unique skillsets.' Then, go on to explain how the business' market share expanded while profits soared."
What not to do when making your LinkedIn more personal
Brene Brown, author and researcher, says, "Vulnerability is based on mutuality and requires boundaries and trust. It's not oversharing, it's not purging, it's not indiscriminate disclosure …" The same rule applies when you're deciding whether to share or not on LinkedIn.
Barrett-Poindexter adds, "One of the biggest pitfalls is being 'too real.'" Comparing the LinkedIn profile to dating, she explains that it's good to share enough on this first date—or in this case, your profile conversation—to entice them to want to learn more and ask you for another date (or, send you a message). "But providing too much drama upfront about your past personal or professional life may rub your intended audience the wrong way. They don't need to know every detail about your childhood or early career, every mistake you made or crisis that you experienced that shaped the good, strong, capable leader or team member you have become."
Follow your gut as you're navigating Linkedin. Decide to share only what feels appropriate for you. There is no reason, or need, to share things just to be authentic, emphasizes Barrett-Poindexter. The best rule of thumb is "only to share what is actually relevant to your goals," she adds.
More LinkedIn tips to keep in mind
Being intentional when navigating, engaging, and posting on LinkedIn is your key to success. "Bottom line: know your target audience, then weave a story that connects the dots between whatever authentic traits you are sharing in regards to courage, empathy, humility, discipline, and grit to the type of role or company you are seeking to attract," explains Barrett-Poindexter.
Here are some additional tips to keep in mind:
Take notes on how your ideal companies are showing up on the platform, and try to weave some of that storytelling into your own.
Don't be afraid to show vs tell on LinkedIn. Add posts surrounding your accomplishments, not just your past wins or lessons learned.
Keep your standards clear when posting on LinkedIn, and never do away with being polite and diplomatic on the platform. Barrett shared a great example, "Instead of saying this: 'Was tasked with an unrealistic goal by a demanding boss who didn't have a clue,' say this: 'Achieved an ambitious deadline for a highly visible, groundbreaking initiative.'
Have a trusted mentor or friend review your profile, and ask them what they think your strongest and weakest sections are.
Being your true self on LinkedIn can be fun and engaging and add a unique twist to your professional profile. It's similar to how you would attend an in-person networking event; you want to shine as a unique individual while maintaining your professional demeanor.
Photo: Welcome to the Jungle
Follow Welcome to the Jungle on Facebook, LinkedIn, and Instagram, and subscribe to our newsletter to get our latest articles every day!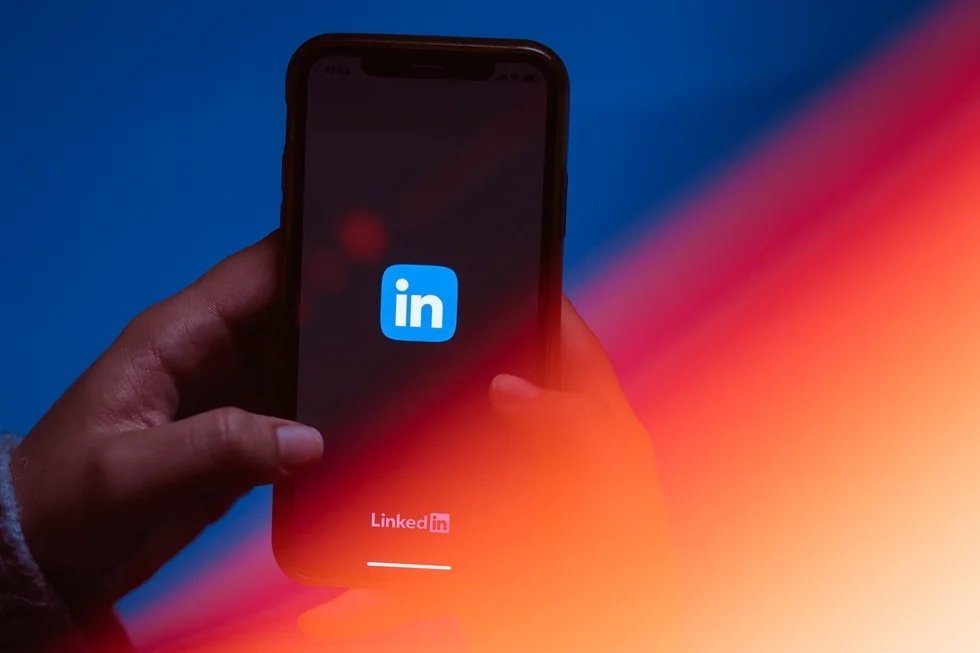 The newsletter that does the job
Want to keep up with the latest articles? Twice a week you can receive stories, jobs, and tips in your inbox.

Looking for your next job opportunity?
Over 200,000 people have found a job with Welcome to the Jungle.
Explore jobs