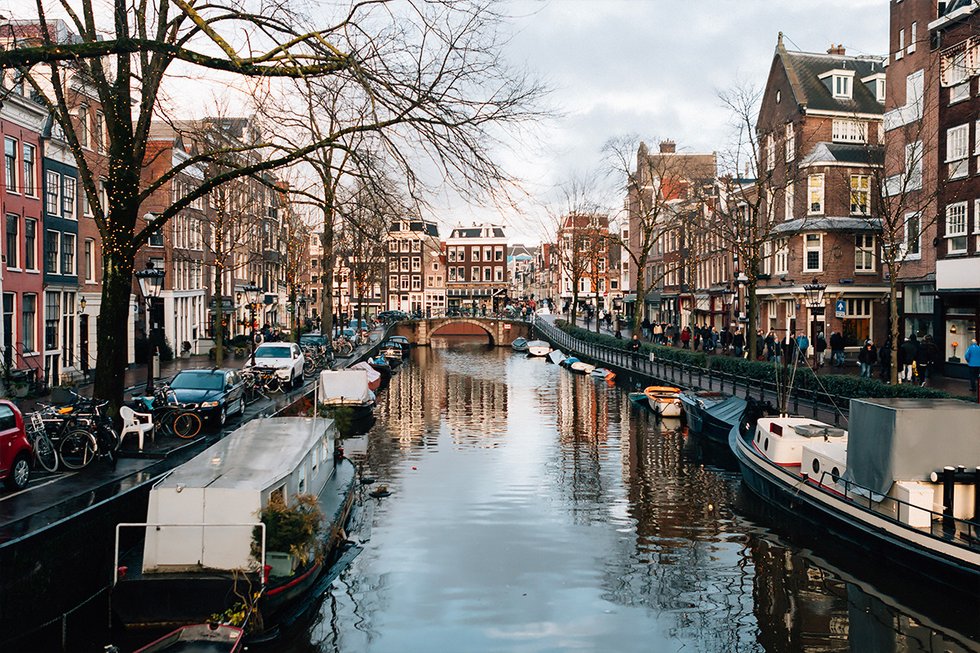 There is no shortage of things going on in the Dutch capital! The port city is brimming with full-time jobs, picturesque canals, and a thriving cosmopolitan population. Before you get to work, relax, because we've already done most of it for you when it comes to scoping out your new home. So here's to a smooth transition to expat life in the Netherlands!
The job market
With an unemployment rate below 4%, the Netherlands is slowly but surely headed toward achieving 100% national employment. And because Amsterdam is leading the way, finding a job there is entirely feasible. You don't even need to learn the language beforehand, although indicating a desire to take Dutch classes and integrate into your company and Dutch society will score you extra points in interviews.
Keep in mind that you'll be expected to speak an acceptable level of English: You must be able to work and communicate with your colleagues fluently. In fact, more than 50% of the population is from abroad, so there's a strong chance that you won't be the only expat in your company! It's no coincidence that international companies such as Netflix, Tesla, and Uber have established their European headquarters in the city. Take your pick!
The entrepreneurial scene
If you gravitate toward the start-up culture, Amsterdam has plenty to offer. The Dutch capital is indirectly benefiting from Brexit. In March 2019, the European Medicines Agency relocated from London to Amsterdam, strengthening the presence of medtech in the capital. The Dutch scene actually plans to focus more on developing social technology. In September 2018, Bas Beekman, the director of StartUpAmsterdam, a program to support the development of local start-ups, told Wired UK, "The social impact of tech will be a key topic over the next two years." And Amsterdam is ready—just take a look at the massive incubator B. or Ace Venture Lab, an accelerator for science and high-tech startups. Also, check out The Start-Up Orgy, a popular coworking and networking space.
Hiring sectors
Corporate life
The maximum weekly work limit is 45 hours, but contracts exceeding 40 hours are rare, and shorter work weeks—especially four-day ones (35 hours)—are strongly encouraged. This allows employees to have more free time and also to take night classes or do volunteer work. And say goodbye to overtime, which is not part of the cultural norm in the land of gouda. You can legally work up to 12 hours per shift, but you'll more than likely work eight-hour days that have short lunch breaks. Leisurely lunches are out of the question—people often wolf down a sandwich or salad while talking with colleagues before getting back to work. Sven, who came to the city in 2018 for a fintech job, describes the work atmosphere as relaxed with little micro-management, but he adds that, "By the first day, you have lots of responsibility, and you have to be ready to own it, both the successes and failures."
The pros
Bikes are the preferred means of transport, which makes the city nicer to live in as there's less traffic and pollution.
You're in an open-minded country: The Netherlands was the first country in the world to legalize same-sex marriage.
The government tolerates marijuana sales in coffee shops, and the country is moving closer to legalizing marijuana cultivation.
Women can expect 16 weeks of maternity leave, during which the mother receives her full salary (limited to €203.85 per day).
The cons
Who will it suit?
Amsterdam is a European capital built on a human scale. It's the ideal balance for Sven, who says, "The city is both lively and calm. If I want to go out, I can go to the center of town with friends, and if I want to be alone, I can enjoy the many parks." It's a place where you can find all the amenities of a large city—restaurants, clubs, and concerts—without too many downsides. "Transportation is simple and the distances are shorter," Sven continues. You can enjoy the Dutch capital's rich cultural offerings at the Van Gogh Museum, the Rijksmuseum, the Rembrandt House Museum, and of course, the Heineken Experience.
And wellness culture is prominent in local life. The Dutch are very active, and they frequent the many vegan restaurants and trendy cafes that complement the city's architecture. It's also easy to create a new social network: The Dutch are friendly and happy to start conversations with strangers in the street. "The city is so international, it greatly facilitates integration," says Sven. "Everyone speaks English." Amsterdam is also perfectly located for quick European escapades "Schiphol is the third-busiest airport in Europe and many low-cost connections facilitate travel," he adds. For those who prefer to go by land, there are multiple train options: The Thalys, the Eurostar, and ICE trains all stop in the Dutch capital.
Practical information
Rent
Amsterdam is a small city and the eighth most expensive for rent in Europe, with relatively little housing for its large number of inhabitants, so be ready to pounce on offers that interest you. And begin your search as soon as you arrive, because property owners won't wait for you. Rent prices are comparable to cities such as Paris, ranging from €1,100 for a furnished studio to €2,000 for a larger furnished apartment. Note that, as with most places, the further you are from the center, the lower prices get. There are also rooms for rent starting at about €500 a month. Don't bother preparing mountains of paperwork: Just one document declaring your income will satisfy your future landlord.
Make sure that the apartment is eligible for the burgerservicenummer (or BSN, which is the Dutch social security number, or citizen service number): A limited number are permitted per apartment. If you plan on moving with a partner or roommate, inquire with the agency or property owner before committing. To conform to policy, make sure you're looking for a full lease (not a sublet, for example) that lasts a relatively long period (more than a year). The duration should be specified in the contract.
Health
It's up to you to sign up to a healthcare plan that you pay into every month. There are many choices, but in general, the more you pay, the more access you'll have to additional care (such as eye care and gynecological services). And here you'll find a site comparing different Dutch healthcare plans. But be careful: You need to pay insurance for every month that you spend in the country (indicated by your BSN), and even retroactively. Don't waste any time!
Transportation
If you decide to use public transport, invest in a rechargeable OV Card with your name or anonymously. It will cost you €7.50 for the card and you simply top it up as you go. You pay for the number of kilometers traveled using any form of transport—tram, subway, or bus—and this system applies all over the country—it's that easy! Unfortunately, the price per kilometer is not fixed, so you'll have to check prices on a case-by-case basis.
Otherwise, make like the locals and ride a bike. Unfortunately, you will find that bikes don't last long in Amsterdam because of the serious problem with theft, so be prepared to invest in a high-quality bike lock. And if you opt for a used bike, check the seller's credentials to avoid buying a stolen one. Once you have yours, register it on Paravol in order to locate it if it's stolen. You could also consider investing in the new smart bike from the Amsterdam company VanMoof—it comes equipped with an anti-theft system and in-built tracker. If you want less of a commitment, though, renting one is easy and costs from €16.50 to €19.50 a month. A crash course in backpedaling will be necessary before you take to the streets, and watch out for scooters, which are also allowed in bike lanes.
Internet and cell phones
There's a choice of dozens of operators, with offers starting at €9. See which one suits you best! For your wi-fi box, first check what kind of cable you have (telephone, TV, or fiber-optic), then choose from plans that range between €30 and €50 per month.
Social security registration
Welcome to the land of efficient bureaucracy. Administrative procedures are generally smooth, but there are a few minor formalities to follow: If you want to work, open a bank account, make use of a healthcare institution (a doctor or hospital), or apply for benefits, you'll need to obtain your BSN. To do this, you need a local address (as stated before, you'll need a lease that lasts longer than one year), then head to Amsterdam's City Hall: Depending on your situation, you'll have an appointment within two to four weeks. Bring your lease, passport, and birth certificate, and you'll get your BSN in less than 15 minutes!
All you need now is your plane ticket to the sweet life in Amsterdam. Honestly, we're not sure you'll ever come back.
Photo: Thomas Decamps
Translated by Kate Lindsmith
Discover Work in, our new media series dedicated to expats working in cities. Find all the insider tips, advice and inspiration you need to relocate for work. First stop, Barcelona!
Follow Welcome to the Jungle on Facebook and sign up for our newsletter to receive our articles every week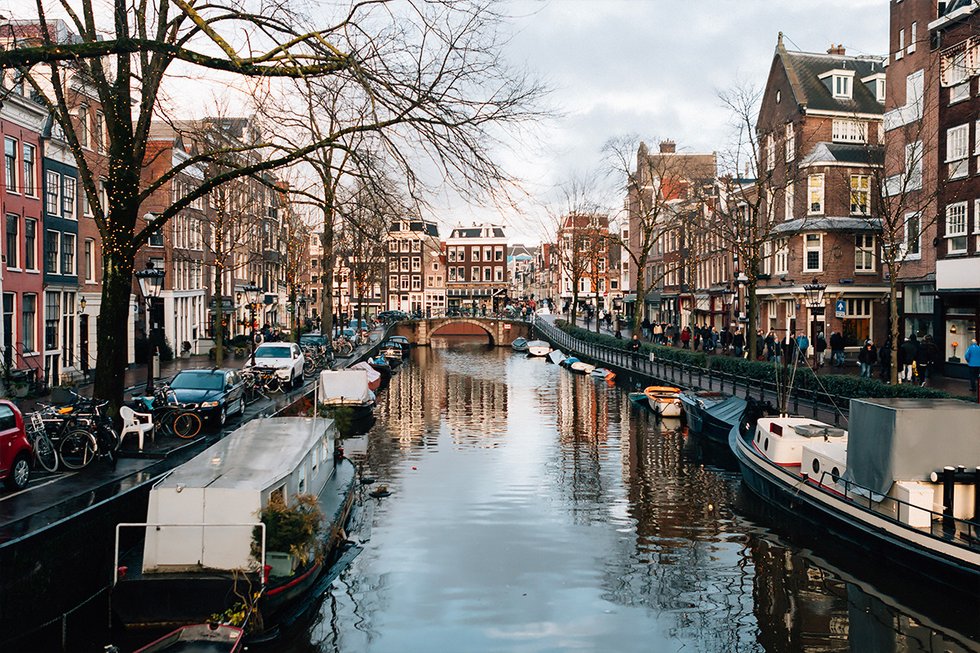 Looking for your next job opportunity ?
More than 200,000 candidates have found a job with Welcome to the Jungle
Explore jobs